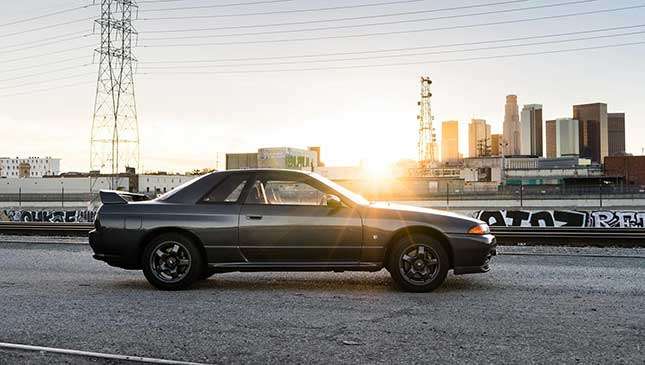 Regret is a common feeling that no one enjoys. There's that type of regret you feel after devouring three cups of rice. Or that sinking feeling you experience when the cashier hands over your credit card with the item you were not even sure you wanted in the first place.
Then there's the other kind of regret. The feeling that comes after you hesitated confirming that piso-fare booking right before the website crashed. Or the whole minute you let pass before sending that "HM?" to the seller only to receive the reply, "Sold na po." The what ifs from this type of regret are what we dread the most. What if I booked that ticket faster? What if I pounced on that secondhand BMW 120d? We'll never know, honestly. Maybe in another life. And so we asked our followers to tell us about the car that got away.
ADVERTISEMENT - CONTINUE READING BELOW ↓
Efren Aquino: A silver 2012 Toyota RAV4 4x4, top-of-the-line model around a year ago. Only 40,000km, complete records, spare key, original paint, garage-kept. Those things are ultra rare due to the low sales volume (factors like being 'overpriced', competition from bigger Fortuners and other similarly-priced SUVs). The car was advertized at OLX at 4pm, I went there 15 minutes later and there was already another buyer. I couldn't compete with a bidding war (he was straight cash, I had a trade in with partial cash). To this day no such RAV4 with similar age or condition has yet to be advertized online or displayed in a used car dealer or private seller.
Alex Romualdez: The first one was a Camry XV40 model. My parents and I raved about it when it was new but we couldn't afford it at that time because of more pressing and important expenses. But it turned out to be a blessing in disguise because we got an XV50 instead which is much nicer in our opinion. The second one was when I should have convinced my parents to buy a Honda City instead of a Toyota Vios two years ago. The former looks nicer and has more features than the latter. I should have also convinced my parents to buy a Yaris which is the hatch brother of the Vios and much rarer on the road.
Engr. Raymond VonSpiegel Ramosa: A 2004 Mazda RX-8 six-speed MT, good running condition and really nice exterior and interior cosmetics for P120,000. Checked it out for over an hour and still hesitated due to its bad rep. Researched online on how to improve its reliability and reconsidered finally getting it. Came back after a month and it was already gone.
ADVERTISEMENT - CONTINUE READING BELOW ↓
Recommended Videos
Jaijai Ngujo: Red Nissan S13 Q. Money was not enough and parents didn't lend some because it's a used car even though it was a great bargain. Still in my heart. I'll get you in my garage someday, Silvia.
Mykel Jan Lozano: It was a 2001 Civic VTi in red. It was the same price as my brand-new Vios when I bought it in 2006. The Vios was also a good choice as my first car then but I still remember that red Civic from time to time.
Chris Cornell: A '72 Volkswagen Double Cab bus. Asked for some interior photos in the morning. Sold by lunchtime. Should have pounced on the opportunity.
Aldo Apostol: Surplus Nissan Skyline for P500,000. Hesitated. Gone in 60 minutes.
Ton Cristobal: A BMW 2000 model with low mileage for only P300,000. Gone in 60 seconds.
Kevin Arroyo: I was working while my brother was still in school. Offered to buy his first car. Went to the used car dealership and saw a BMW M3 E46. Told him I would get it for him. He declined because he wanted a Honda 'VTEC justed kicked in.' So I got him that Honda. Went back to work, saved money, and came back for the BMW six months later. It was gone.
Abdil Kulayan Mustapha: Saw used a Fortuner for sale last week, felt sad when it was sold. But the sadder part was nakalimutan ko wala pala ako pambili.
Albert Lee Marasigan: Saw a secondhand Hyundai Eon, hesitated, consulted friends, came back after a year, still there. I congratulated myself for not buying it.
ADVERTISEMENT - CONTINUE READING BELOW ↓
Jennifer Rafisura Huang: Saw an FJ Cruiser last month, nag-ipon ako...ng pamasahe para balikan ko uli. Ayun! Andun pa rin. Ako nalang ang nag go away.
Michael De Castro: A rare 1998 Toyota Land Cruiser 100 MT diesel local version. The owner was selling it for just P500,000. Had a dismantled engine ( just the cylinder head turbo). Unfortunately the agent sold it to another buyer even though the owner and I had an understanding that I was going to buy the car the next day. Apparently the other buyer offered the agent a bigger commission as finder's fee.
Fiel Luis Dela Cruz: Black 2017 Isuzu MU-X 3.0 with only 3,000km on the odometer. Being sold at P1.1 million. Viewed it, loved it, then had to wait for our old SUV to be sold. Ayun, pagbalik, nabenta na.
Angelo Dmr: Dun sa nakabili ng Toyota 86 sa OLX for P990,000. Enjoy.