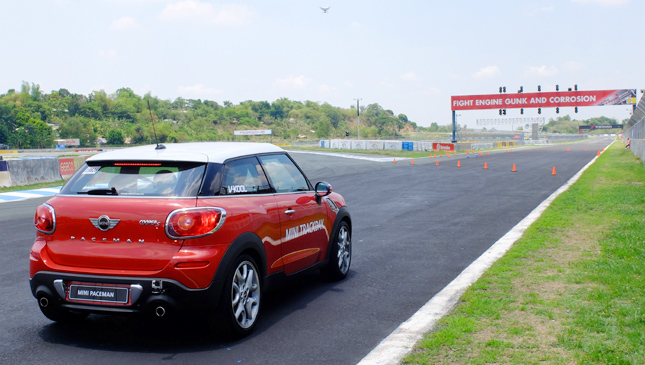 Thirty-four degrees. That's how hot it was outside during the Mini Track Day held at Clark International Speedway on Labor Day. You could probably add another three or four degrees on account of the asphalt covering the racetrack. Honestly, standing there in the pits, you wouldn't have thought that the day could get any hotter.
Well, that was until the cars rolled onto the track. We could swear that we felt the temperature go up a notch or two. You see, Mini Philippines didn't just limit the event to the popular British brand. The Mustang Club of the Philippines was also in attendance, together with a handful of cars from the Lotus stable (Evora 400, Exige S and Elise). Of course, the Minis, which came in every color, were still the main attraction.
(In case you were wondering, both Mini and Lotus are distributed locally by companies belonging to the Autohub Group, which also owns Ford Global City, which in turn is the main local dealer of the Mustang.)
What followed was an incredibly fun showcase of track ability, with some courses and challenges designed to pit British precision and agility with pure all-American horsepower. Slaloms, drag races or simple hot laps--whether you owned a Mini, a Lotus or a Mustang, there was something for you.
Surprisingly (or not), the Minis gave their American counterparts a hell of a run for their money. You just couldn't discount the vehicle's speed and nimbleness on the track. Though organizers were reluctant to say which cars finished with better times, the difference between the overall champions of each car was only a mere 0.6 second. Organizers said that next time they'll have the champs go at it one-on-one. We can't wait to see it happen.
Photos by Drei Laurel