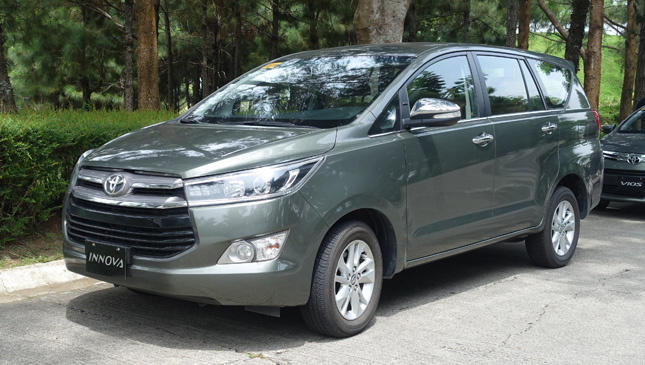 There was a time when Tagaytay was known for being a convenient getaway when you want to, well, get away for a while. Unfortunately, it became too well-known, and more and more people went up during weekends.
By the time SM's tasteless developments arrived, there was heavy traffic and hordes of weekenders. It was like escaping from Metro Manila only to find its stressful spirit up in the mountains.
But recently, Toyota Motor Philippines reminded us that Tagaytay still had its charm, we only had to look at it from a different angle—a weekday. So one Friday morning, we piled into an Innova 2.8 V—the top spec variant—and drove down a relatively open SLEX to rendezvous with the TMP team.
With four of us in the MPV, there was room to spare—even with the equipment brought by our videographer. On the expressway's smooth asphalt, the Innova was at its most Lexus-like behavior. We also have to say, that seat tray in the back is useful for resting your smartphone after telling people you're on your way. It just makes you feel more…purposeful.
ADVERTISEMENT - CONTINUE READING BELOW ↓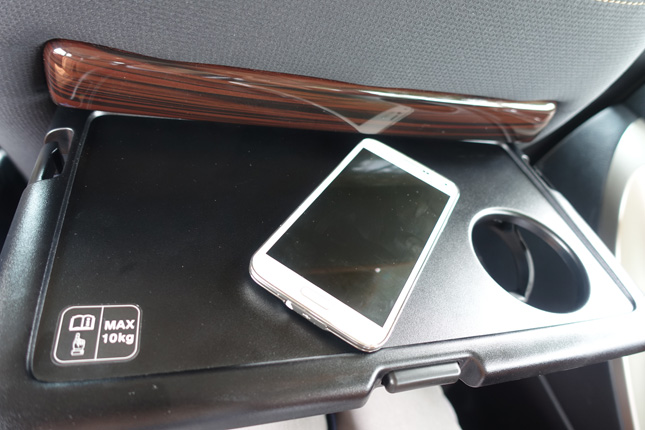 Upon meeting up with TMP's Jade Sison and Jigo Vidanes at a Starbucks, the lack of noisy families ordering mocha fraps was already a good sign.
After a quick breakfast, we headed up to Crosswinds to take some photos and video. The sourly guards gave us a difficult time, citing rules and all that. It was a shame because it was quite a nice development.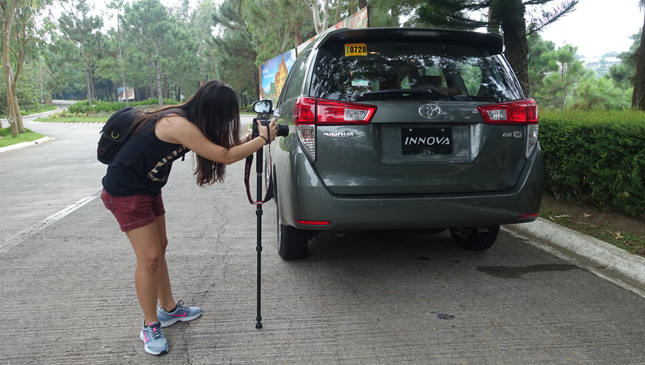 All that shooting and negotiating gave us an appetite, and the TMP team couldn't have picked a more quaint lunch location. We ate at Café Voi La, a restaurant with a name that was begging to be misspelled (we used the name from its Facebook page).
'Voila' means 'there you are', and for more than an hour there we were trying to finish the small feast that TMP ordered. Voi La was categorized as an Asian Fusion resto, and we indeed had everything from Italian pizza to Indonesian chicken satay.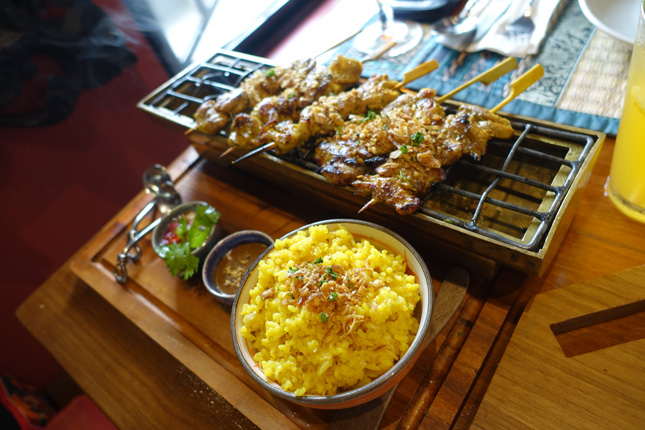 Laden with calories, our bloated bodies really put the Innova's cabin space and ride to the test heading to our hotel in Nuvali. Thankfully the suspension has been designed to be gentle to overfed editors—or at least that's what it felt like.
After checking in at the hotel, we took some more footage in the Nuvali area, and this time there were no guards that harassed us. No wonder Ayala developments are much more pleasant than Vista Land properties (where Crosswinds was).
ADVERTISEMENT - CONTINUE READING BELOW ↓
The Innova's new IMV chassis was zippy and stiff enough to make going around Nuvali in circles a pleasant experience. This circular route was necessary for the detail shots our videographer needed.
We freshened up afterwards and then went back up to Tagaytay for a massage at the Qiwellness spa. The soothing therapy sessions helped digest the remnants of our hearty lunch and made us ready for—what else—dinner.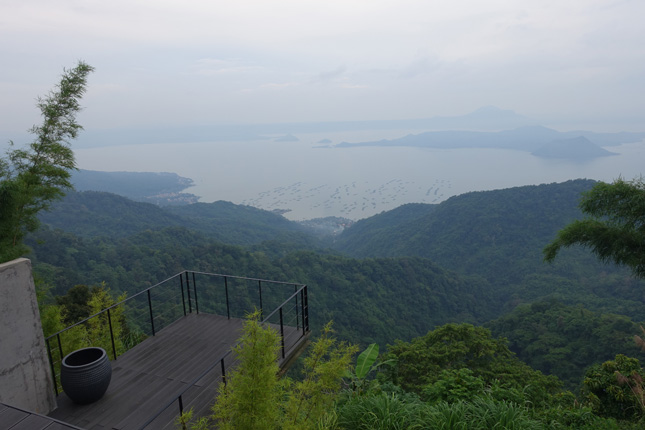 To cap our day, TMP brought us to Discovery Country Suites for a nice supper overlooking Taal Lake. This meal wasn't good; it was sublime. From the chewy bread with tomato and herbed cheese spreads, to the risotto, to the fried chicken, and finally to the lemon cheesecake (which we can tell is fancy because of the drizzled caramel), it was food heaven.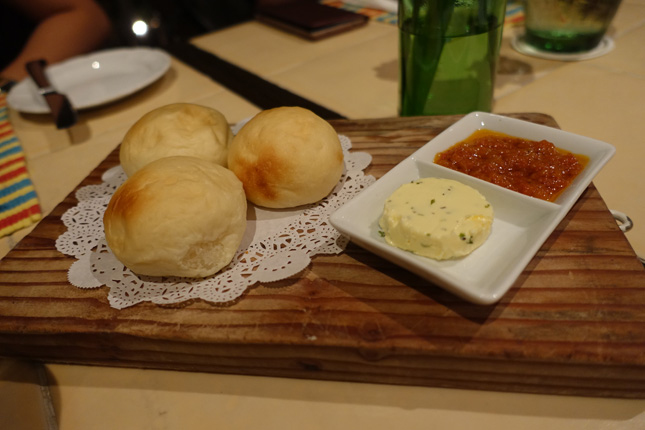 Before leaving the Country Suites and calling it a night, I took note of how far the Innova has come, and how apt it looks parked in this upscale inn. A decade ago it would have been an unusual sight in this venue, which was probably more used to welcoming Land Cruisers, Camrys and European rides.
While many customers bemoan the Innova's price increase from the previous generation, Toyota's MPV has come into its own. With this 2.8 V spec at least, the looks and features have elevated it further from its utilitarian workhorse roots. You can bring it to remote barangays or posh malls and it wouldn't look out of place.
ADVERTISEMENT - CONTINUE READING BELOW ↓
After a good night's rest and a late breakfast, we head home at a steady pace. There's more than enough power and grunt from the 2.8-liter turbodiesel to overtake and go quickly, but there was no need to rush. Because when you have a vehicle this relaxing, the trip is just as pleasant as the destination.