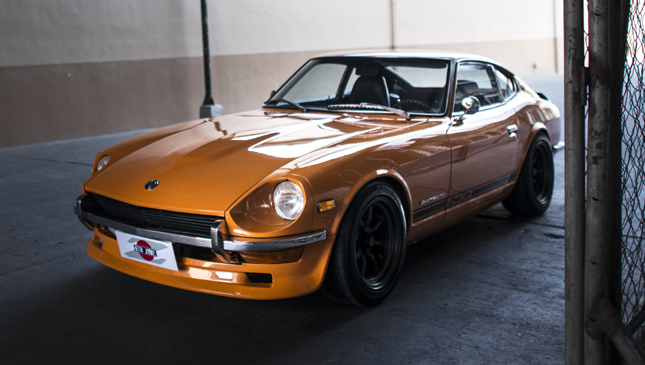 In all my years writing stories for our magazine's Old School section, I had never asked to drive any of the featured cars. That is, until this one came along. You see, the Datsun 240Z (or the Nissan Fairlady, as it is known in Japan) is my dream old-school car, and having it pull into the shoot venue is just like meeting your idol in person--but without the disappointment. It's amazing that the owner let me get behind the wheel.
Okay, so the drive is less than 100m, but that's more than enough for me. Based on that distance, I can tell you that the response of the 2.4-liter L-series motor (fitted with triple carburetors) is quick and precise; a straight-six engine revs as smooth as butter; seeing a long, sloping hood in front of you is one of the sexiest things ever; the Z's compact cabin is more spacious than the exterior lets on; the driving position has you naturally leaning back a bit with your feet thrust forward in front of you; and if a car comes stock with a thin-rimmed wooden steering wheel and a wooden shift knob, it's definitely a keeper.
Let me count the ways I love the 240Z. First, it was one of the first truly affordable Japanese sports cars that packed quite a bit of punch under the hood. Second, its overall silhouette was somewhat inspired by the Jaguar E-Type, except with sharper edges as you get closer to the sheet metal. Third, the hood goes on for days. And fourth, there's plenty of usable cargo space underneath that sloping hatch, making the Z a practical two-seater. You know what? I could go on and on with this list.
ADVERTISEMENT - CONTINUE READING BELOW ↓
The 240Z also saw some action in the international rally circuit. I even got to see the actual competition cars at Nissan's top-secret Zama Garage in Japan. But not all Z cars are created equal. I don't like the 260Z because, well, it isn't a 240. Something about it doesn't look quite right, especially in the rear-quarter panel area. In my eyes, the 240Z's design is so close to perfection. It's as simple as that.
This orange beauty belongs to a very fortunate Allan Young. The car was originally bought in a very sorry state, so the restoration took a good three years. It looks absolutely fresh right now, but Allan says there is still more work that needs to be done, particularly in the interior department. I guess any old-school car will always be a work in progress, even if it already looks this great.
Almost all the parts fitted on it are new old-stock items ordered from abroad. This is expected, because the Z was never officially sold here. The garnishes and the other small details are actually quite expensive, but definitely worth it. The restoration of the body was done by Supreme Motorworks, and the engine department was taken care of by Titan Works.
Allan and I shared stories about sourcing parts and living with an old-school ride, and the conversation was refreshing. Just like me, he first got fascinated with the Z when he was a toddler playing with Matchbox die-cast cars. In fact, he had an orange one, which became the inspiration for the life-size version you see here. He wants his car to stay stock, except for the pricey but oh-so-delicious staggered 16-inch Racing Service Watanabe alloys, which are technically still period-correct. He has another Z in the works, which will take a restomod route. We can't wait to see that one, too.
Allan said that his car always drew a massive amount of stares. Even folks who do not know what a 240Z is are intrigued by it, and for good reason. Its design is timeless, and I bet even 50 years from now, it will continue to turn heads and be drooled over. Am I putting the 240Z on too high a pedestal? Probably. And I don't care. I want one of my own, damn it!
Photos by Igor Maminta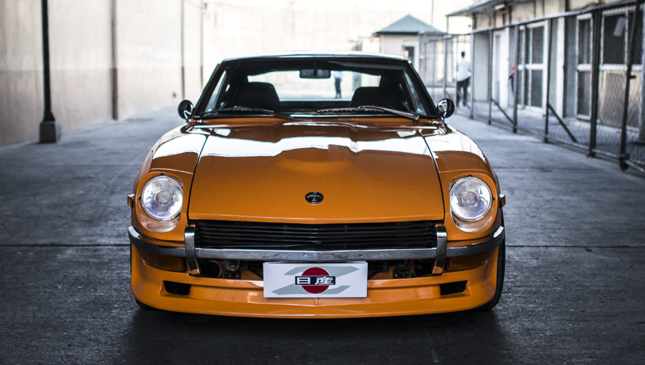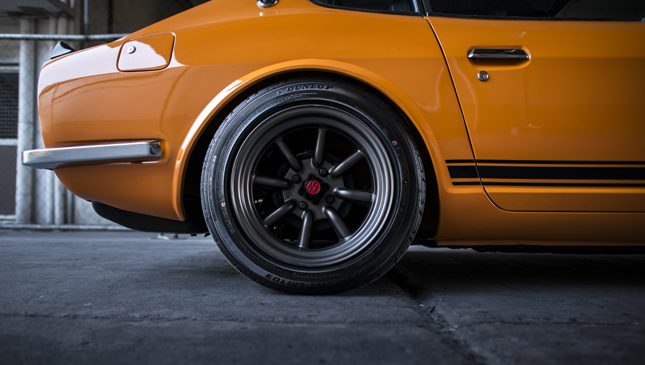 ADVERTISEMENT - CONTINUE READING BELOW ↓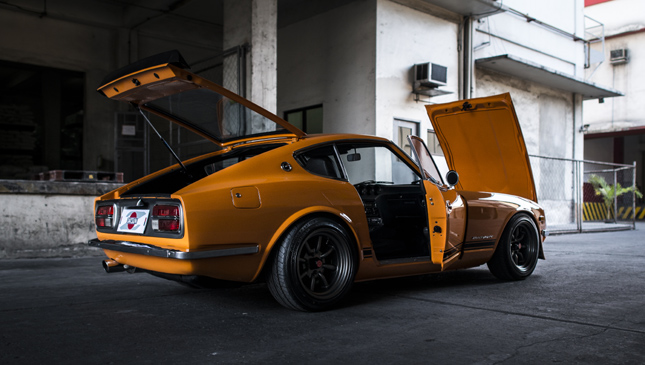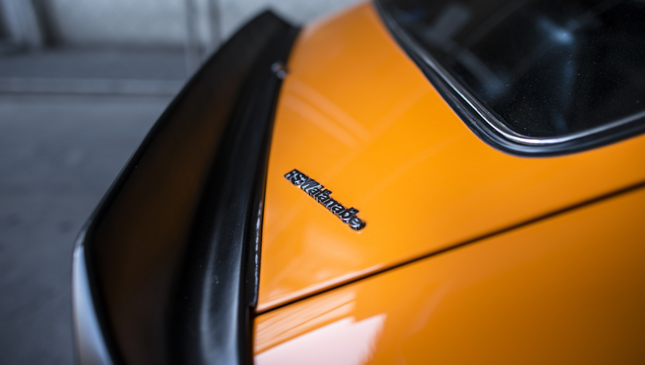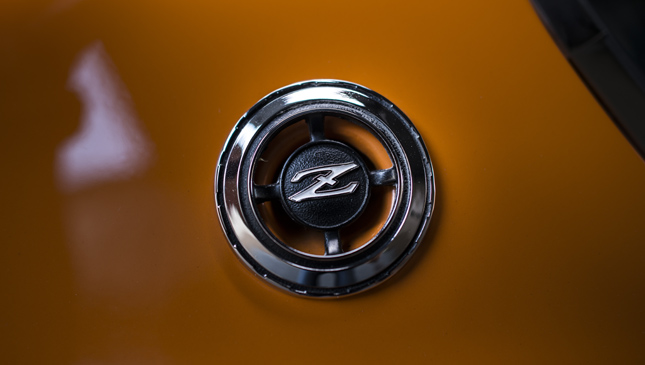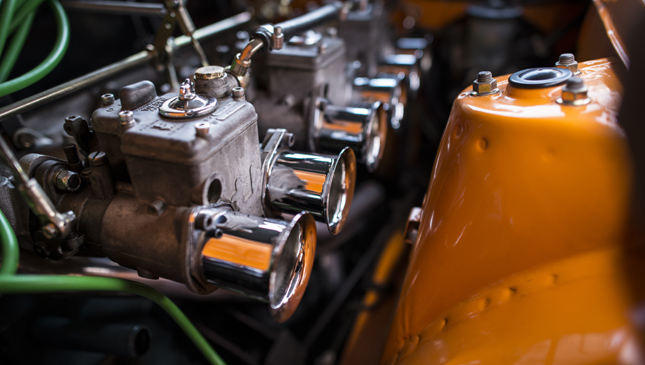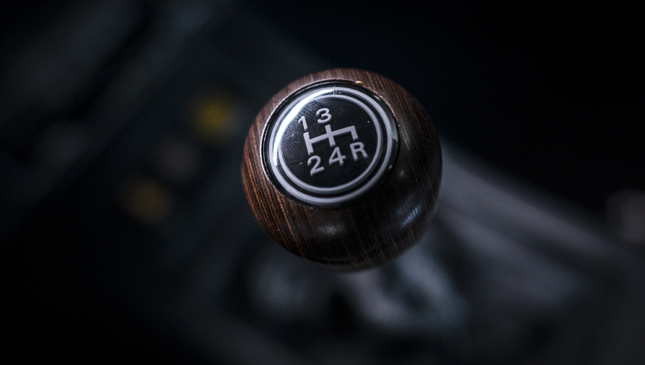 ADVERTISEMENT - CONTINUE READING BELOW ↓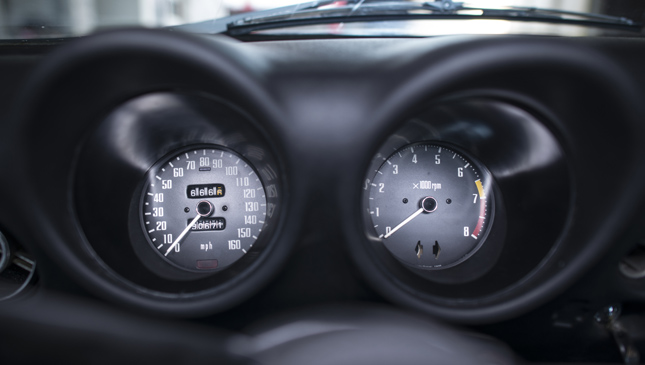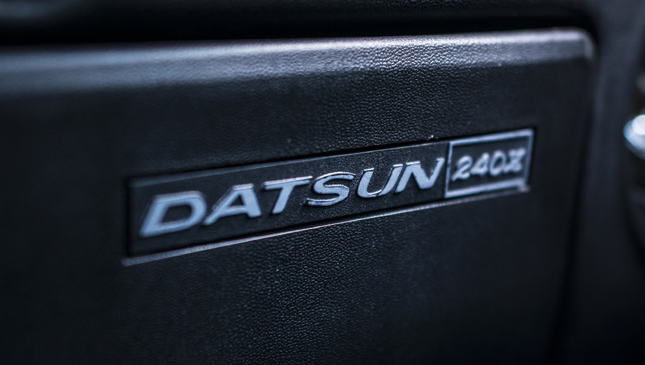 NOTE: This article originally appeared in Top Gear Philippines' June 2014 issue.