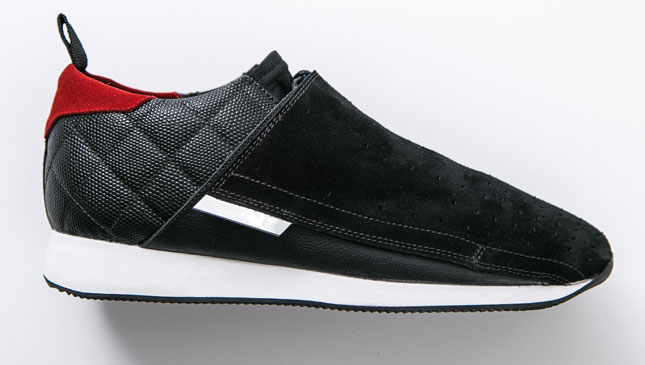 There has always been a certain connection between cars and shoes. A comfortable pair of driving footwear is a must in order to have a safe and stress-free time behind the wheel. And once in a while, carmakers come up with shoes inspired by their brand.
Ferrari is one good example, with a Puma line of motorsport-inspired sneakers. And now here comes Honda putting its mark on its very own shoe. The new HT3 Driving Shoe has been developed in collaboration with digital media company Thrillist and fashion retailer JackThreads.
The shoe is inspired by the all-new, 10th-generation Honda Civic. The design effort was led by Jarad Hall, the person responsible for the Civic's exterior flanks. The car's inspiration can be seen in the shoe's sleek, flowing silhouette, as well as the top-notch materials used to create it. The outer part features a mix of suede and metal accents, while a quilted leather design can be seen in the insole and heel counter.
The shoe is made truly comfortable thanks to articulated nodes that wrap snugly around the ankles. Then there is a neoprene vamp over the top of the foot that acts as a soft padding for protection. And just like the clean lines of the new Honda compact sedan, JackThreads put in place a suede shroud that neatly covers the laces. It then reveals the Civic logo when opened.
Continue reading below ↓
Recommended Videos
The limited-edition HT3 Driving Shoe was recently unveiled at a special event (along with the new Civic) in Los Angeles. Those of you who want one can get a pair at JackThreads.com. But you'd better hurry as only a few pairs are on offer. And you'd need to cough up $100 (P4,600) for a pair. Small price to pay to be cool. We'll take a pair, please?