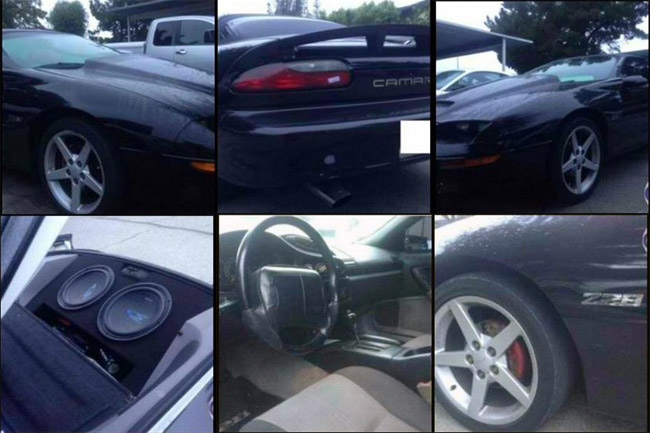 Thanks to the success and popularity of such e-commerce websites as eBay, the prospect of transacting business over the Internet has steadily won the confidence of people around the world, including here in the Philippines. Sulit, a similar website offering consumer-to-consumer sales, was such a hit in our market that international online classifieds company OLX purchased it.
There are literally thousands of products and services being hawked on these sites, with cash and items changing hands faster than you can affix your signature to a physical contract. A popular category on these sites is the one selling secondhand cars. Now, we don't doubt that there are trustworthy sellers out there, but there are also scammers looking to make a quick buck. One of their victims has related to us her recent experience.
The victim--let's just call her Bea as she doesn't want us to reveal her full name, fearing she might be up against a big crime syndicate--narrated this story:
We saw a 1995 Chevrolet Camaro for sale on OLX. The asking price was just P150,000, so we were very much interested. When we called the contact number that was provided in the ad, we were able to talk with an American (well, he had an American accent), who told us to make a P20,000 deposit because they would need to transport the car all the way from Baguio. We agreed. We made the deposit via Western Union. After we had texted the confirmation number for the deposit, we went to our supposed meeting place at a Petron station in Clark. But we waited until 12 midnight for nothing. The guy was no longer replying to our texts or calls. We already called Western Union and had them locate the branch where the money had been withdrawn, and they said Las Piñas. The person who withdrew the money was someone named Jem Cabral. We already reported this to the police, but we just want to share this experience with others so they won't fall for this scam.
Continue reading below ↓
Recommended Videos
As we write this, the scammers have already taken down the ad and their OLX account, according to Bea.
Guys, we know it's fun to be browsing classified ads of secondhand cars online, especially when said ads feature our dream cars. But be wary of doing business with people you haven't even met in person--for a car you haven't even seen in the metal. Never, ever wire money to a complete stranger, no matter how desirable the "car" he or she is selling. For all you know, the car photos in the ad were simply downloaded from some website. Remember this rule: No concrete proof of the merchandise, no payment.
Consumer-to-consumer sales websites (including OLX.ph and AyosDito.ph) can never guarantee the veracity of an ad, nor will they reimburse you when you get victimized by a swindler. Verifying the truthfulness of an ad is your own lookout.
Please tell your friends and relatives about this scam.
UPDATE: Apparently, the fraudulent classified ad is still up on OLX. You can see it here.
UPDATE 2: The OLX classified ad has now been suspended and is already inactive. "The seller may have already sold the item or deleted the ad," says the note. Sold the item? What item?