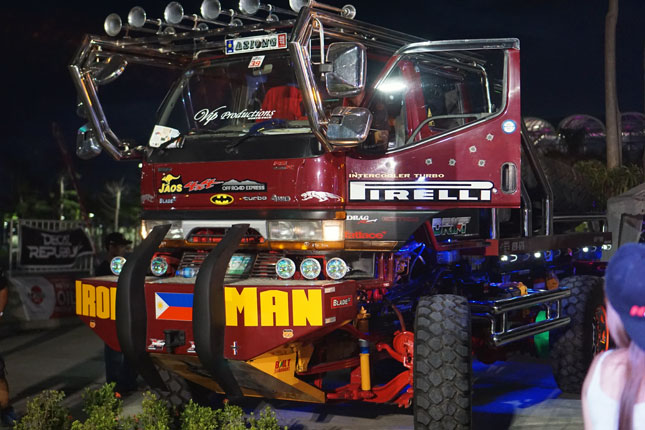 Those of us who drive on Metro Manila streets every day know the challenges of the daily commute. It is an exercise in patience, alertness and vigilance to stay safe and secure on the drive to work. Those who think that uploaded photos of drivers who cut into lanes, counter-flow and abuse road liberties are a form of online bullying, obviously don't drive on a regular basis.
So there are days when we want to come prepared when faced with the worst that city streets have to offer. We want to drive something like this machine we spotted at the recent Philippine Arena Motoring Festival. It was at the "We Drive, We Ride" aftermarket section, lurking beside the stage.
At first glance, it looks a little chintzy, with its Iron Man and Batman decals (these characters aren't even from the same comic-book universe), car-themed decal clichés, and neon-lit underside. But your eyes are just drawn to it, trying to figure what this thing is.
ADVERTISEMENT - CONTINUE READING BELOW ↓
As we stared at it longer, fascination turned into grudging admiration. The details may have been a little too much, but it had serious presence. It looked like a combination of a Dakar Rally off-roader, a Japanese modified "decoration truck," and a Mad Max extra.
We've seen all manner of modified vehicles over the years--usually cars--and we tip our hat to the creator of this beast for building something we don't see every day.
Photos by Dinzo Tabamo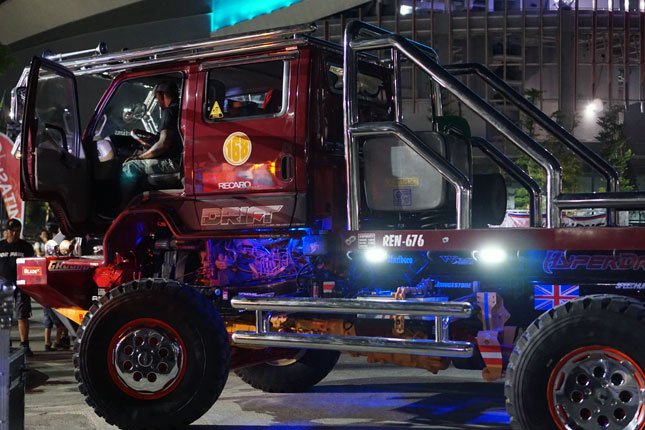 ADVERTISEMENT - CONTINUE READING BELOW ↓
Recommended Videos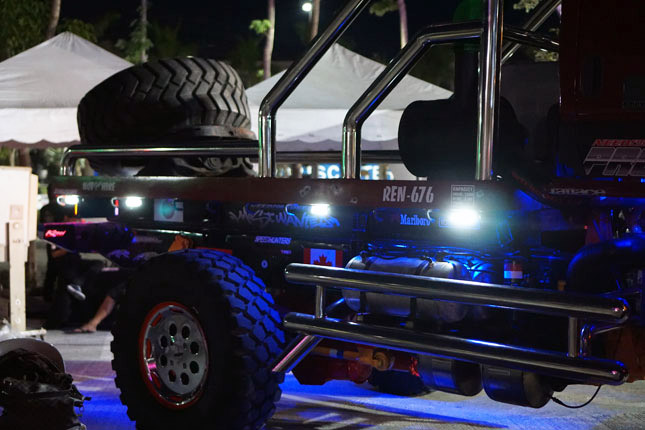 ADVERTISEMENT - CONTINUE READING BELOW ↓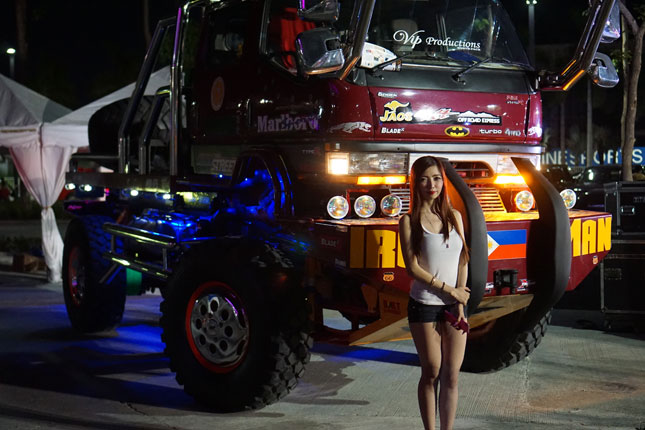 ADVERTISEMENT - CONTINUE READING BELOW ↓