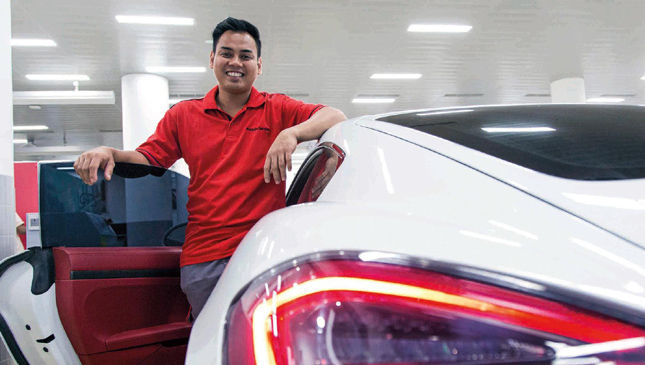 Remember Porsche Training and Recruitment Center Asia? To refresh your memory, PTRCA is a training facility set up by Porsche, its local distributor PGA Cars, and the Don Bosco Technical Institute. Its goal is to educate the underprivileged to become mechanics and after-sales specialists. Once these men and women graduate, they are given the opportunity to work at various Porsche centers around the world.
While all this sounds a lot like PR talk, the reality is that the program has produced quite a few success stories already. One of the lucky students is Jayson Supan, a 27-year-old engineer working at the Porsche Center in Dubai. He has been working on some of the most state-of-the-art Porsches every day for the past six years now. Despite this, he admits that he had never heard of the German sports car brand until his uncle told him about the Don Bosco program sometime in 2008.
ADVERTISEMENT - CONTINUE READING BELOW ↓
When he found out that there was such a scholarship program, he took the chance, thinking that it could be his way of providing a better future for his family. Since graduating in 2010, Jayson has been working as an automotive mechanics engineer at the prestigious Al Nabooda Automobiles Porsche Center in Dubai. Nestled along the main highway, the dealership sits beside the world's tallest skyscraper, the Burj Al Khalifa, and is a second home to many young adults working as after-sales staff for Porsche. The team of engineers, mechanics and service specialists is made up of different nationalities like Pakistanis, Filipinos and Indians who all get along like family.
It is this family atmosphere that has helped Jayson cope with homesickness. On weekends, he and his colleagues enjoy a good game of basketball and cricket, or simply hang out and eat. But when it is time to work, Jayson applies himself to the task with all his heart. In fact, he is so determined to succeed that he enjoys the challenges that come with the job. Because let's face it, Porsches aren't exactly the easiest cars to work on. All the technology packed into these beautiful cars can be a brain-twister even to the best of them.
ADVERTISEMENT - CONTINUE READING BELOW ↓
Recommended Videos
All this hard work has paid off. From a small makeshift hut, Jayson was able to save enough money to build a more comfortable home for his parents and siblings located on the outskirts of Manila. His parents have even set up a small business using the money he sends them. They've even bought a jeepney, which serves as a transport vehicle for fruits and vegetables they sell in the next town. To remind them of their son's hard-earned success, they keep each and every piece of memorabilia he sends over, such as Porsche scale-model cars and framed certificates.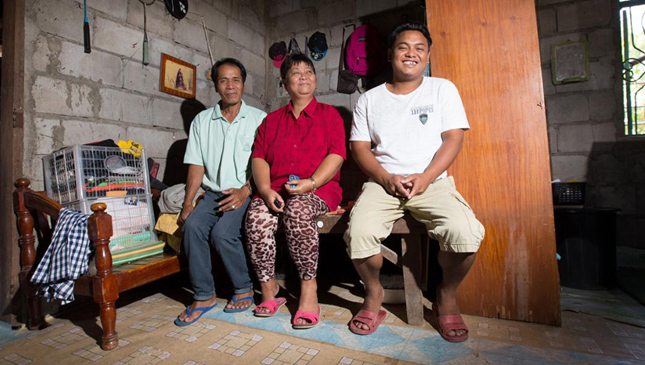 ADVERTISEMENT - CONTINUE READING BELOW ↓
The story, however, doesn't end there. PTRCA will expand its operations, beginning with a new 6,000sqm building that's now being constructed. Come 2017, the current 32 students a year will grow to 145 in order to accommodate more deserving youths. So yes, hard work really does pay off. And with the help of companies like Porsche, even those who didn't seem to have a shot at life can achieve success.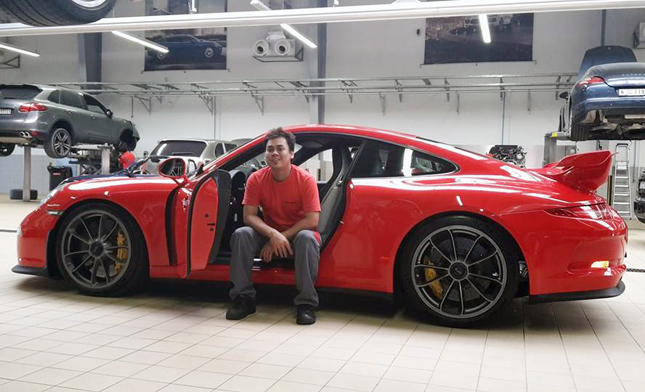 ADVERTISEMENT - CONTINUE READING BELOW ↓