Read those titles above, weep at the frankly insane numbers, and then read them again just to try and get your head around them. You won't be able to, of course, because this custom big rig is quite possibly the most bonkers thing we've ever seen.
Simply known as 'Thor,' it was built by an American man named Mike Harrah. Harrah has had a few different jobs in his time—movie stuntman, stunt pilot, and offshore boat racer, to name a few—but he has spent the past seven years on this truck.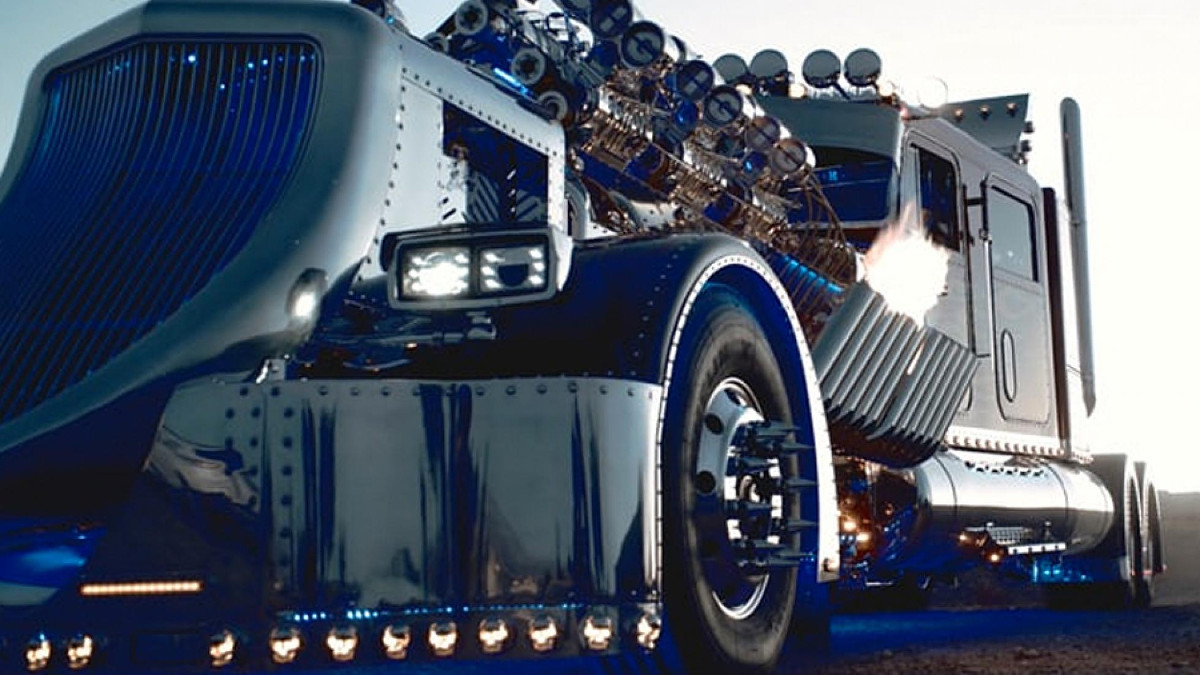 He is now also a very rich man, because Thor has just changed hands at the Worldwide Auctioneers Riyadh sale for $13.2 million (around P671.2 million).
Continue reading below ↓
Recommended Videos
Naturally, you'll want the details. Buckle your seatbelt, Dorothy, because Kansas is going bye-bye.
The base truck was a 1984 Peterbilt 359 Ultra Custom TT Crew Cab. Harrah then stretched the eight-wheeled chassis to make it 13.4 meters long, which gave him room to slot in two 14.0-liter V12 diesel engines. He didn't stop there—next up was the addition of 12 superchargers and a nitrous system. The result: 3,974hp and the title of largest engine ever installed into a road-legal vehicle. That's right—road-legal.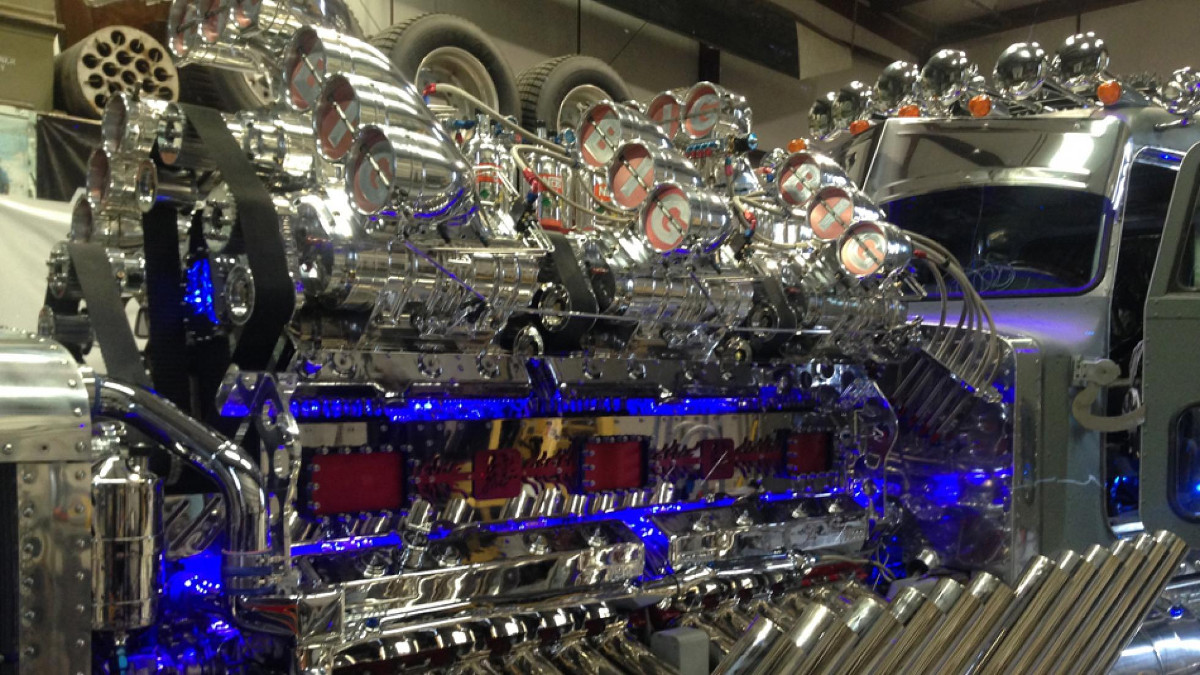 It'd be fair to say the engines added a little bit of weight, of course. Thor tips the scales at just under 15 tons, so we'd wager the handling is somewhere between cruise ship and block of flats. The top speed is apparently 209kph, though, and there are four drag-racing parachutes to help stop the thing.
Oh, and Harrah says that on the back of Thor is an auxiliary power unit from a Hawker 600. For those not so keen on their aviation, that's a jet engine. A jet engine, people.
We haven't even touched on the way it looks yet, either. That front grille is a 1933 Ford-style number, and there are flame motifs to match the actual flames that are inevitably created by the diesel/nitrous mix. There's also a serious collection of air horns and a bloody great Thor mural on the back.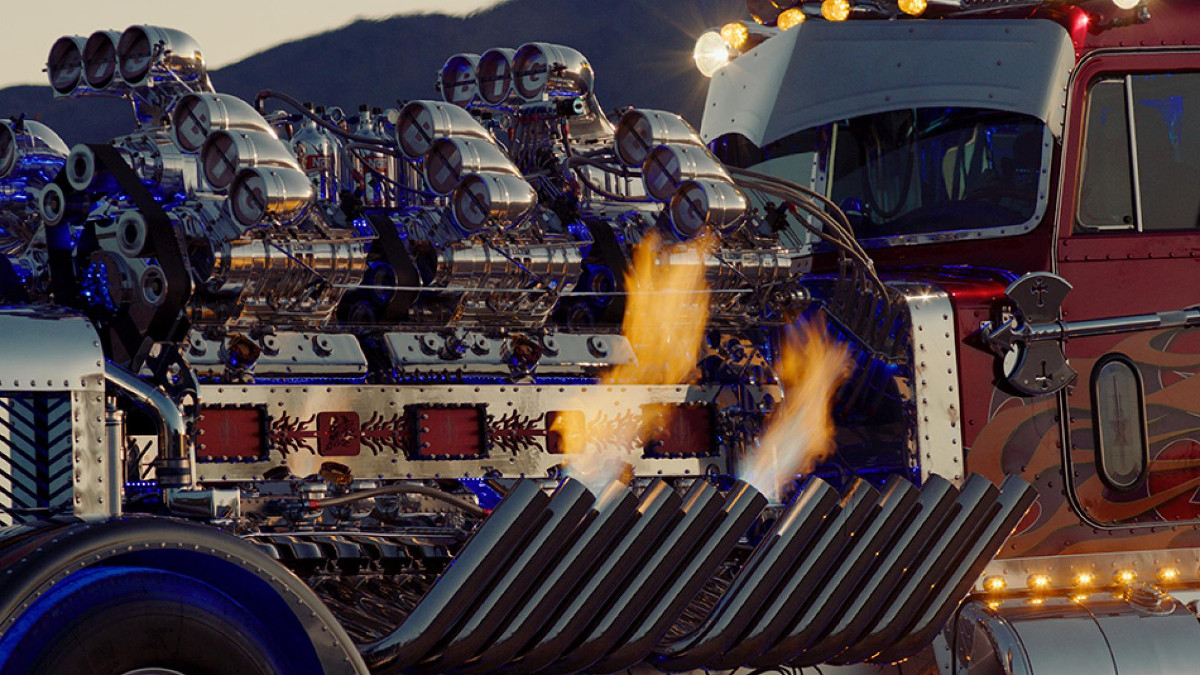 The interior is obviously bespoke and leather-trimmed. Plus, there's a dial for each of the 12 superchargers and even a sword for a gear lever. Truly inspired stuff.
The best bit? Thor is still fully-equipped to tow trailers, and has completely standard hook-up and rigging features. Anyone else feel a towing challenge coming on?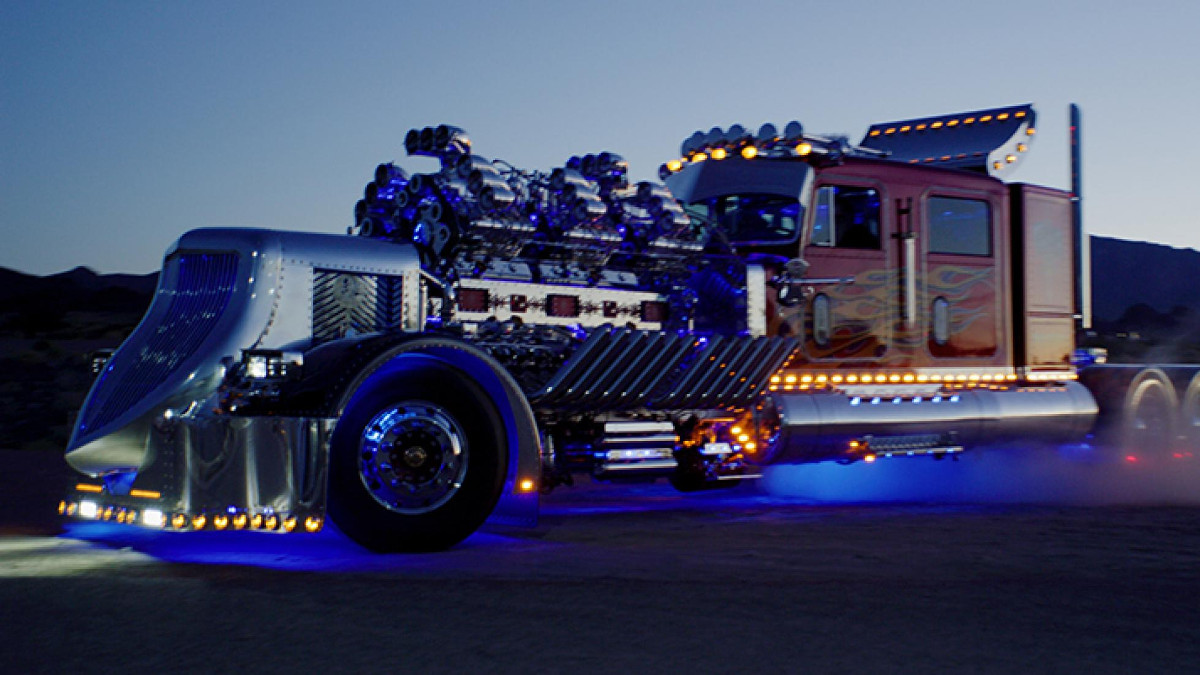 NOTE: This article first appeared on TopGear.com. Minor edits have been made.