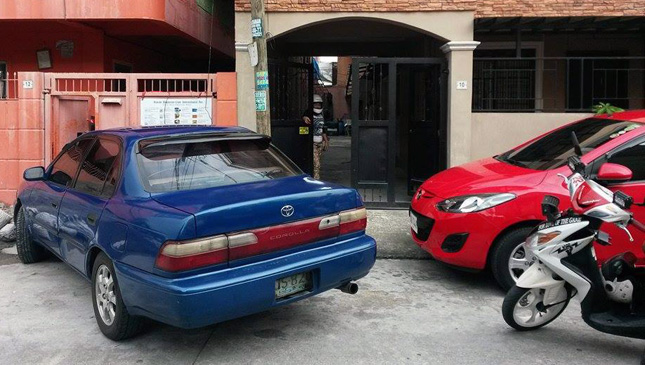 If your residence has a gate or a driveway and you live in a pretty busy neighborhood, chances are you've experienced rushing out of the house for an appointment, only to be greeted by the sight of another person's car blocking your way. At this point, you have no choice but to look for the owner. When the culprit is nowhere to be found, you're even forced to knock on your neighbors' doors just to ask around.
Still, you just let it slide. No harm done because, well, you're just meeting up with a colleague anyway. But what if you're in a life-threatening situation, when you need to rush a family member or even yourself to the hospital for a much-needed treatment?
The photo above was sent to us by Christian Esguerra, who explained: "This blue Corolla always parks like this every morning even though the owner has been informed that I am a first responder volunteer, and that blocking my driveway may cause a lot of trouble if an emergency happens."
We're not sure why some people are having a difficult time comprehending this scenario. But what do you do? If you're a decent person--which we hope you are, especially if you're a regular reader of this website--you don't just go off and start kicking and scratching the other person's car. You just suck it up and move on.
But perhaps there's a better (and more gratifying) alternative.
How about posting a really intimidating warning sign? You know Pinoy drivers: They often need to be screamed at just to get the point. Two other readers sent us a pair of photos that show how to psychologically mess with illegal parkers. With signs like these, we guarantee the incidence of cars blocking your gate will go down significantly.
Try it. And then send us a photo or two.
Photos from Christian Esguerra (main) and Ian Mac (first picture below)