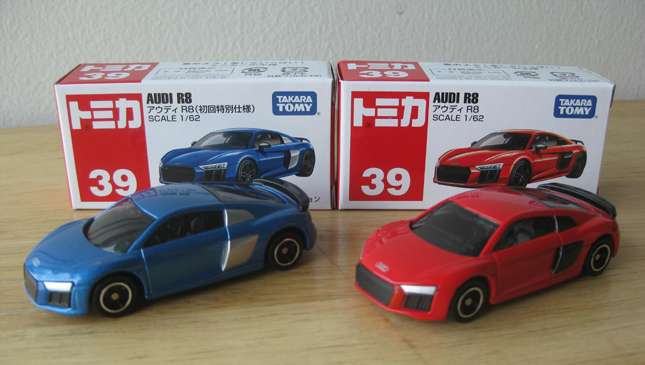 Tomica usually dishes out Japanese cars, some of which are very desirable and highly collectible, such as the Mazda MX-5, the Toyota 86, the Nissan GT-R, and the Honda NSX.
They do make some European ones, but not too often. After the BMW i8's release late last year (it didn't arrive here) and the Lamborghini Centenario earlier this year, we now have the Audi R8, which was made available earlier this month. It comes in blue as the limited color and red as the regular counterpart.
With a simple silhouette and a powerful appearance, the R8 looks fast even while standing still. It's one of the most visually striking sports cars, and this miniature version will look good on your desk.
Continue reading below ↓
Recommended Videos
Details worth looking at closely are the Singleframe honeycomb grille, air inlets front and rear, trapezoidal exhaust, diffuser, and of course, the side blades--which are matte silver on the blue and gloss black on the red. The fixed rear wing, meanwhile suggests this little R8 is meant to be the top-spec V10 plus.
Better act fast, though. A close source tells us stocks are limited and that Takara-Tomy has lessened production of the special color cars, in this case, the blue. That said, you have more chances of scoring the red. But keep an eye out for the blue. They might still be available in some toy and department stores. The retail price is P230 each.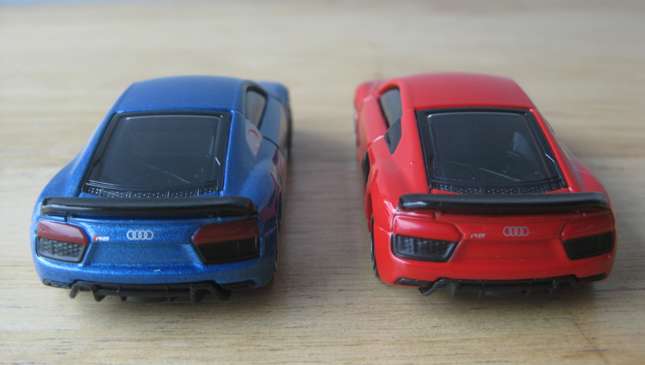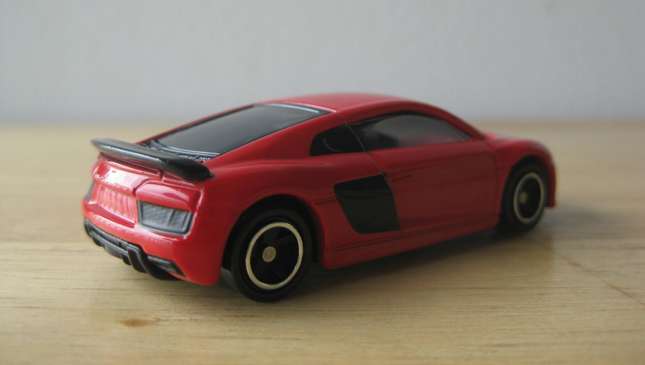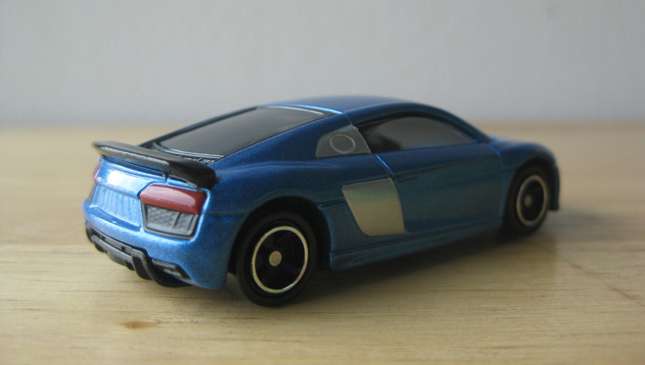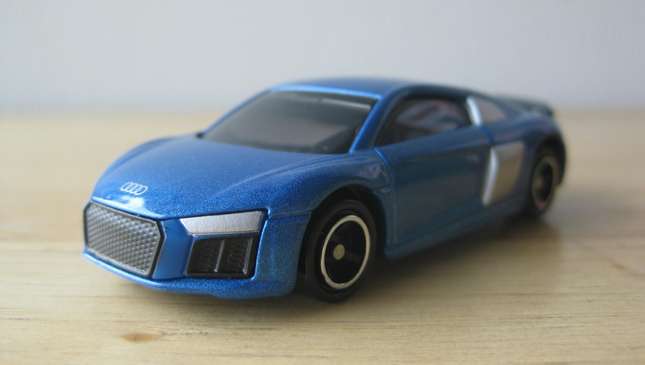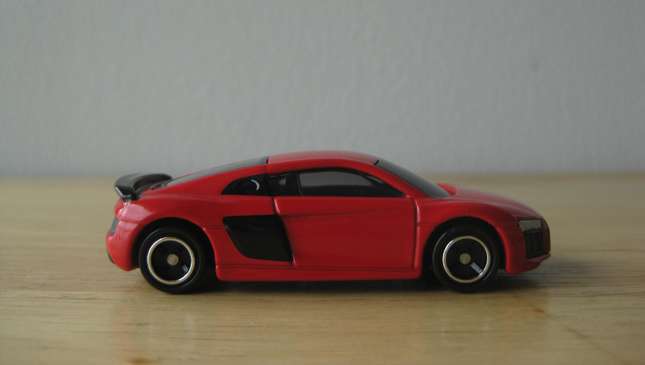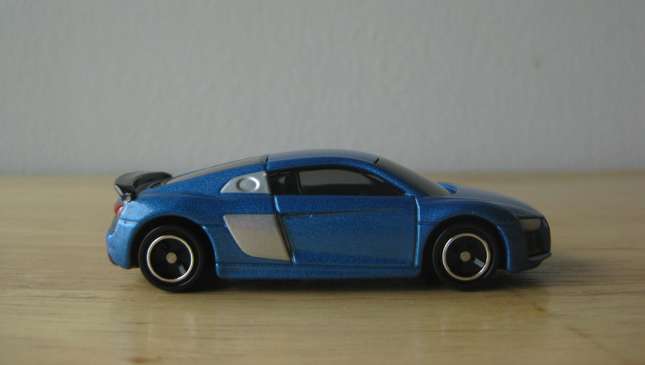 UPDATE as of June 11, 2018: If you are familiar with motorsports history, you will know that Audi has a very rich racing heritage that goes all the way back to when the company was called Auto Union. But let's not turn the pages too far back. During the '80s, one of Audi's most iconic race cars was the Audi 90 Quattro IMSA GTO. The International Motor Sports Association (IMSA) was the place to see racing prototypes in action, and for one very brief season, the Audi 90 Quattro kicked ass. You can read more about that car here. Anyway, we bring this up because during the launch of the of the Audi RS5, Audi Sport GmBH certified driving instructor Christoph Klapper mentioned how certain design cues on the all-new model are homages to that famous race car. "The RS5 is special because everything is improved," says Christoph. "From the driver's perspective, there is less weight up front and that means the tendency to understeer is reduced, and that makes driving safer at the limit. My favorite is the design, because it looks really aggressive, and there is good feedback at the limit, so you know what counter measures and adjustments need to be done. It is very safe."