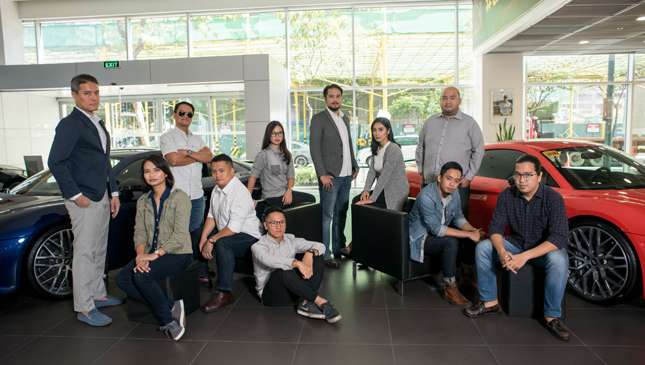 "Your job is amazing! You must be living the dream!"
If I had a peso for every instance I heard those lines, there would be an MX-5 or an FJ Cruiser in my garage right now. Honestly, the truth is like what the boy said to the girl when he found out she reads and reposts fake news, and then she asks if they're an item: "Babe, it's complicated."
On one hand, yes, there are amazing aspects to this line of work. I've been in conference rooms with captains of the automotive industry, and glimpsed into the minds of business geniuses. I've driven supercars and concept vehicles that (maybe) no Filipino has driven before. I've seen places around the world that would make a travel blogger envious. I've peered into the underbellies of car-making operations, and I've witnessed how Ferraris and Toyotas are made.
Continue reading below ↓
Recommended Videos
But if there's one lesson I've learned all these years, it's that there's always a flip side. Every article, photo, and layout you see on these pages--and from all our issues since we started--came from someone's sweat, eyebags, and maybe even some tears. In fact, this shoot you see here is the closest thing we have to an easy pictorial.
And as our humble brand grew over the years, so did the work. It wasn't just a photo shoot anymore; now there's a video shoot that requires additional time on location. And the pictures aren't just for the magazine, we have to allocate a few choice pics for social media.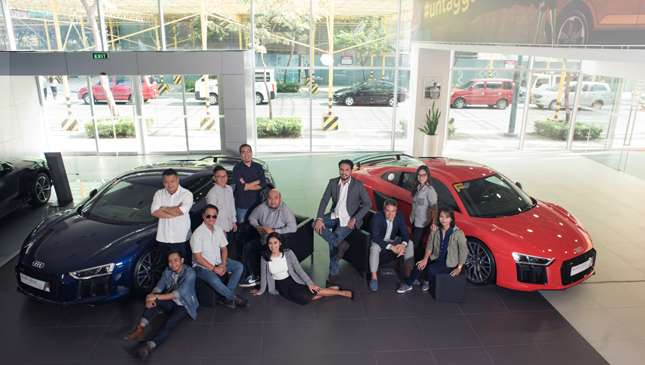 A lot has changed since we came out with our first issue in 2004. I was with that pioneer crew, and I recall that there were only three of us closing the magazine: the editor, art director, and myself. And if you're wondering how we did it then, let's just say we knew the numbers to 24-hour food deliveries by heart, and our stomachs can attest to that.
I came in at a time when digital usually meant photos. Film was still predominantly in use then, and I still remember that one of my tasks as staff writer was to fill out an internal office form so that the photos could be developed. We even had a little magnifying 'monocle' that we used to view film negatives. But even then, times were changing. The Internet was picking up steam, and social media sites were sprouting up and dying (remember testimonials?).
Nowadays, film is a look and 'feel' that people try to recreate using Instagram filters. My tasks are now done via computer, via e-mail, Google forms, and software called Slack that allows team members to communicate. You might think that Slack means slacking off, because how lazy are we to use a communication app if we all sit in one aisle? But this application is necessary to do the work we do. We don't have magnifying glasses anymore, but our failing eyesight has forced many of us to graduate to real eyeglasses.
From a trio in 2004, a time when the most popular gadget was the iPod, Top Gear Philippines is now an 11-member team. And this is just for the full-time staff. Out there are our contributors and photographers with full-time jobs of their own, and we couldn't do this without them.
Because if you ask me what makes Top Gear PH special, I'd reply with two words--the people. It's not just because of talent, although you will not find a more talented and dedicated crew than this in the industry. It's because we all love what we do. And I tell you, when you work with people committed to their craft, that's what's really amazing.
We've stayed late in our Mandaluyong second home writing, editing, and collaborating, but it hardly felt like work. And after work we would have ramen runs, fried chicken dinners, or the usual two bottles for the road, and it feels like the companionship of longtime friends. It is this camaraderie that gives us energy despite all the work.
And there's still a lot of work to be done. There is a revolution that is reshaping the media landscape. There are new challenges, as well as challengers. Numbers have to be crunched. Spreadsheets have to be analyzed and filled out (not in that order). Ever-increasing targets have to be met. Yet through it all, a magazine still has to be put to bed.
Thanks to you, our print edition is going strong, accompanied by our equally dominant website and social media presence. And whatever the future brings, whether you read issue number 1,021 on digital parchment, or our online content is projected straight into your retinas, rest assured that if it has the Top Gear brand, what you get will be informative, entertaining, and infused with irreverence.
That's the 'secret,' actually, to our success for the past 13 years. We make sure every word and image we publish--both in print and online--is worth your precious time and money. It's the least we can do for our readers, and some of you have been with us from the beginning.
Our audience has always been our true north, our guiding star when we get too caught up in the day-to-day grind of managing--and growing--the largest motoring media brand in the Philippines. Again, thank you for letting us enjoy this journey with you. And trust us when we say the best is yet to come.
In parting, let me answer the implied question from my opening statement: "Is this job amazing?" The answer is, it's our job to make it look amazing. When you tell us you learned something new about your car, or you bought a new SUV because you read Botchi's column, or something we wrote made you laugh, then we know we did our job.
The picture you see below is the real us--laughing, joking and having a blast. We're just like any fun-loving bunch you have in your circle; we just happen to be surrounded by astounding automobiles from time to time. This is your Top Gear team, and we're happy you shared the dream with us.