Baguio City has always been known as the summer capital of the Philippines, but I prefer to see it as the Filipino's power bank for the soul. Every time I go up that winding mountain road and inhale the crisp cold air, I feel recharged.
For the better part of 2020, however, Baguio has been understandably off-limits to visitors because of the COVID-19 pandemic. Undoubtedly, one of the major downsides of the lockdown was that leisure travel—in almost all its forms—was forbidden for fear of spreading the coronavirus.
But as restrictions eased, our freedom of movement started to come back gradually. And it turns out those months of lockdown really hurt Philippine tourism. So, to make a long intro short, Nissan Philippines partnered with the Department of Tourism to promote local travel again. But unlike in previous media drives, where we were paired with other journalists and assigned shared cars, I would be driving up alone in the interest of safety.
ADVERTISEMENT - CONTINUE READING BELOW ↓
Baguio was chosen as the first destination because it's universally liked, and it's just the right distance from Metro Manila. With a driving time of four hours thanks to all the new expressways, you get a real sense of getting away from it all. A nearer destination would be Pampanga or Tarlac, but two hours' worth of driving is just Friday payday traffic for Metro Manila residents.
As we continue to live with COVID, going up to Baguio is not as simple as filling up a form and getting your temperature checked. There's a specific procedure, and this is how you do it.
First, you will need to be tested, and there are two ways to do this: either you undergo a swab test right before entering the city, to be done at special triage centers, or you have an RT-PCR test done in Metro Manila within 72 hours before your scheduled arrival.
ADVERTISEMENT - CONTINUE READING BELOW ↓
Recommended Videos
Nissan Philippines arranged for the latter. So, two days before I drove off, I went to the Nissan dealership in BGC and underwent swab testing, conducted by the Philippine Red Cross. No matter how kinky you are, nothing will prepare you for the kind of invasion that a COVID-19 swab test does. I wouldn't call it painful; it's more of extreme discomfort. The swab goes deep into both nostrils and into the throat. It was over before I had a chance to process whether I would subject myself to it again (I would, actually—the peace of mind far outweighs the discomfort). Twelve hours later, I got an e-mail saying I'm COVID-free.
The next step is to log on to the Baguio DOT website and apply for a tourism pass. This is so that the LGU knows how many people are coming up, and can easily manage the number of visitors. After answering all the questions on the Baguio Visita Google form, I waited for a few hours more for my request to be approved. I was then sent a QR code that would serve as my pass within Baguio (this is similar to Pasig City's very efficient Pasig Pass). I was all set!
ADVERTISEMENT - CONTINUE READING BELOW ↓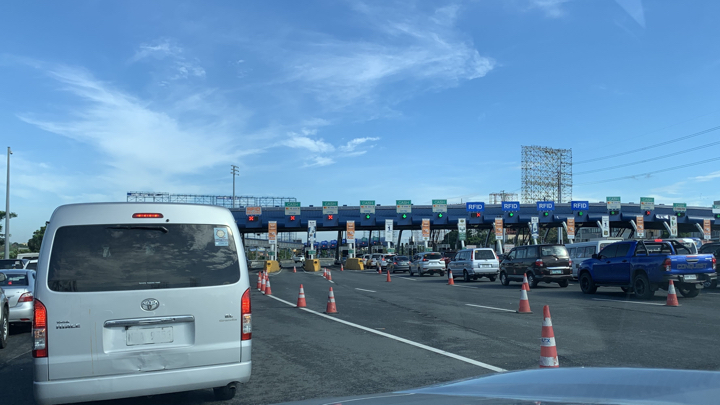 A Nissan Terra was delivered the next day with a full tank of gas, snacks, alcohol, face masks, and RFID stickers for both tollway systems. I was excited. I had not driven farther than Alabang since March 2020. I was itching to see open roads again.
ADVERTISEMENT - CONTINUE READING BELOW ↓
The next morning, a Friday, I finally headed out to NLEX for my long solo journey. I felt a bit of apprehension as I approached the NLEX Easytrip RFID tollway booth, because of what I've read about glitches with the system. The car in front of me passed through without incident. I waited for the barrier to go down, but the system quickly read my RFID tag and didn't lower the barrier anymore. I looked at the toll-booth attendant, and he just waved me on.
It's so nice to be on NLEX again. There were fewer cars on the expressway at the time, so I was able to enjoy the 2.5-liter turbodiesel's 187hp and 450Nm by easily cruising at the speed limit, and not be bothered too much by ignorant drivers hogging the overtaking lane. On the SCTEX, the skies were blue, the fields were green, and I could see the mountains on the horizon. After months of just driving around Metro Manila, it was like a whole new world.
ADVERTISEMENT - CONTINUE READING BELOW ↓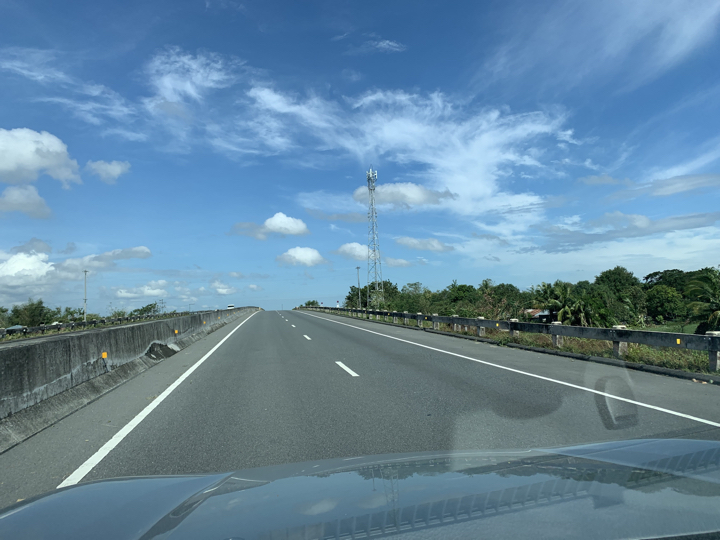 I traversed TPLEX without incident, the scanner reading my Terra's Autosweep RFID tag easily. Back in the day, I would've been bored at this point by the seemingly endless expressway—especially since I was alone with no one to talk to. But the novelty of travel didn't wear off. This solo drive reminded me of the meditative effect of the open road. You're focused, but the rest of your brain is still resting, hopefully recharging.
ADVERTISEMENT - CONTINUE READING BELOW ↓
Before I reached Marcos Highway, I encountered a few checkpoints manned by armed soldiers. But they were friendly and simply asked where I was headed. Whenever I said Baguio, they just waved me on.
I would gladly take any turbodiesel midsize SUV going up to Baguio, but I was glad to be in the Terra. In its class, it excels in handling and ride comfort. There's enough torque to pass slow and heavy trucks, and there's minimal, controllable body roll.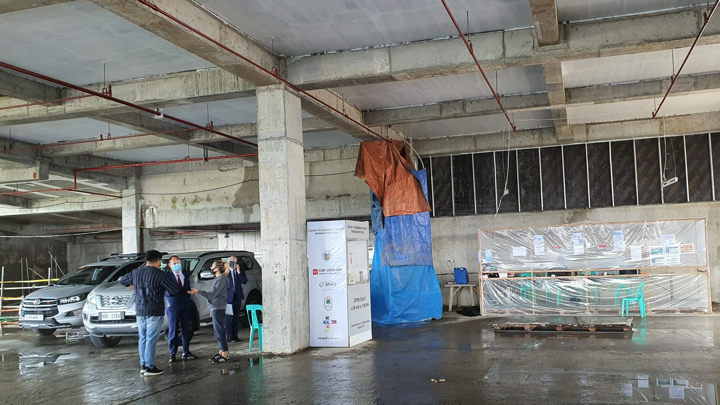 ADVERTISEMENT - CONTINUE READING BELOW ↓
I finally reached the outskirts of Baguio. A checkpoint directed me to a triage center to check my COVID test. After that, I was escorted by motorcycle to another triage center in Camp John Hay.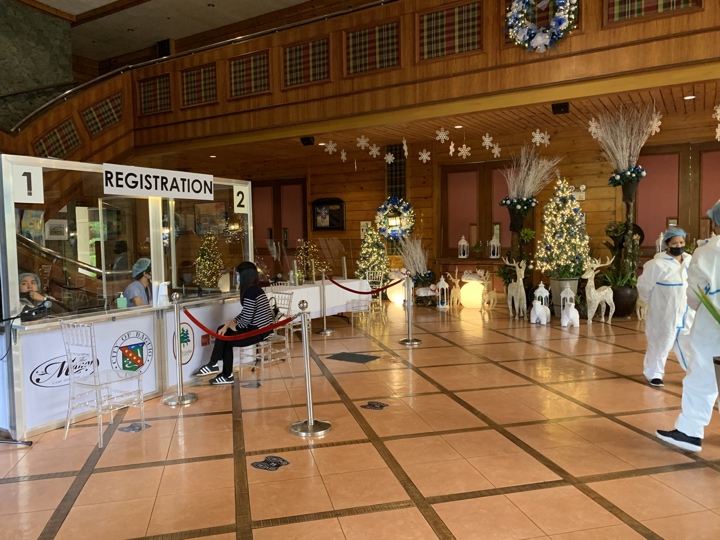 I filled out a form and presented the QR code sent to me. The staff were polite and accommodating. From there, I was free to go around Baguio at will.
ADVERTISEMENT - CONTINUE READING BELOW ↓
I was billeted at The Manor, where I joined Nissan PH officials for lunch. What would normally be a buffet became an à la carte affair because of COVID restrictions. After the meal, I went to my room and this was when it hit me: I was on vacation (to my bosses who are reading this, I'm just saying that for the article).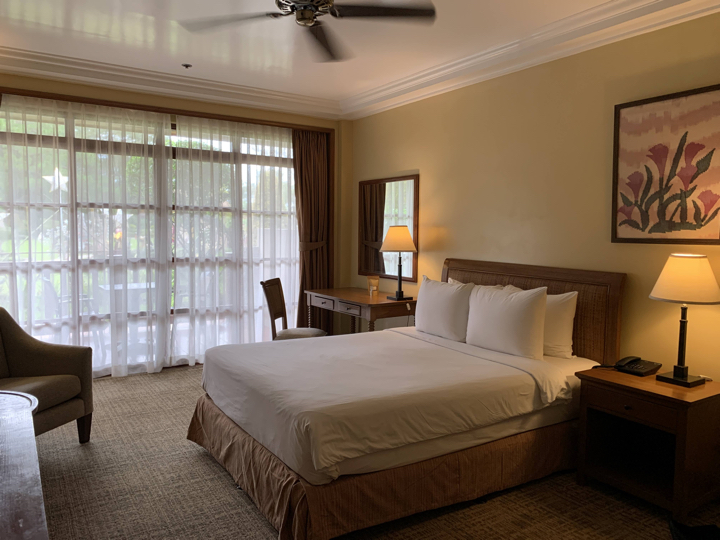 ADVERTISEMENT - CONTINUE READING BELOW ↓
You know that feeling when you enter your hotel room for the first time, and you just want to set down your bags and lie on the bed/couch? I missed that sensation—something that was quite common in our wandering line of work. The hotel room is the mental trigger that you won't be sleeping in your bed tonight, and that you've stepped out of your normal life. Sitting in the room's airy ambiance, the crisp Baguio air gently biting the skin, I just had to close my eyes and savor the moment.
Pre-COVID, my smartphone would have been pinging by now, in whatever Viber/Messenger group the car brand's PR officers had set up to remind the media delegation that it's time do a sightseeing/touristy activity that barely had anything to do with the car model we just drove. But my iPhone was blissfully quiet. There were no activities save for meals, and I could wander all by myself.
ADVERTISEMENT - CONTINUE READING BELOW ↓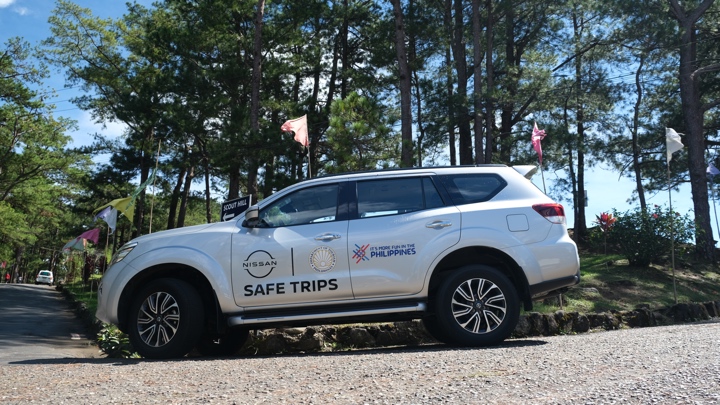 And wander I did. What I discovered was wonderful and profoundly sad. Some Baguio landmarks did not survive the pandemic and had permanently shut their doors. The rustic Forest House restaurant and its delicious bagnet was one such casualty. So was Little John's in Camp John Hay—a quaint restaurant that served wonderful wagyu tapa meals.
ADVERTISEMENT - CONTINUE READING BELOW ↓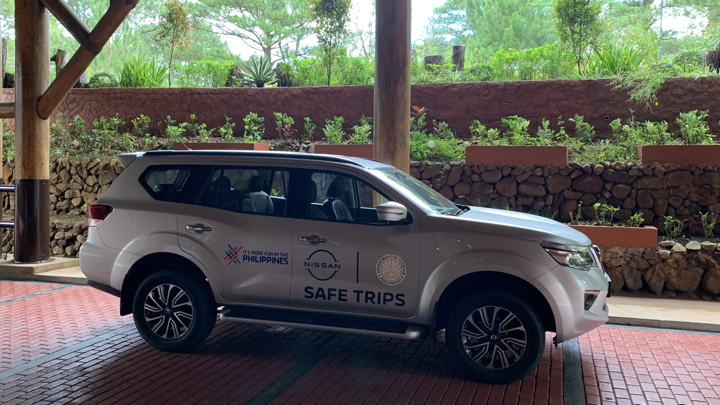 Driving around Baguio, one of the few places in the country that made Nissan's glacial A/C unnecessary, I saw a positive effect care of the coronavirus—no traffic. The City of Pines in recent years has succumbed to the soul-draining gridlock that has plagued Metro Manila. It has simply become too popular for its own good.
ADVERTISEMENT - CONTINUE READING BELOW ↓
During my visit, it felt like Baguio circa 2000. Going around was effortless, there were no human swarms on Kennon Road, and the open spaces were actually open. I just wish it didn't have to come at the cost of a pandemic that is ravaging through the world.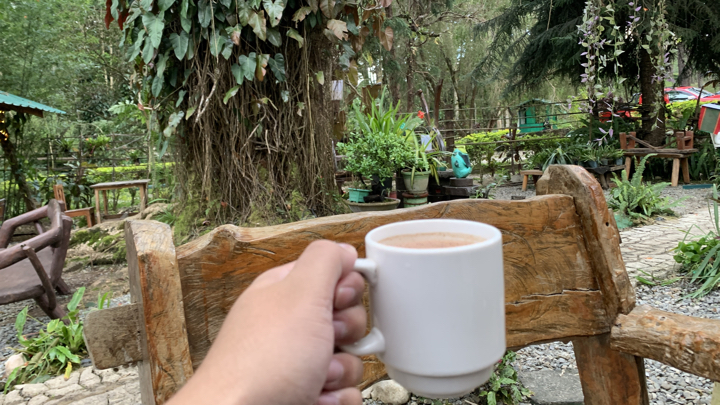 ADVERTISEMENT - CONTINUE READING BELOW ↓
I headed home after three days of breathing in the cool mountain air. COVID may have temporarily changed Baguio, but it still recharged my soul. It broke the monotony of working and sleeping in the same room for months. I was still able to get my hot chocolate fix at Choco-late de Batirol and some treats from Good Shepherd.
I wanted to have a nice lunch before heading down. I thought of passing by Sizzling Plate for a nice, affordable steak, but I wanted to be on SCTEX when the sun set because it's always a beautiful sight at that time of day.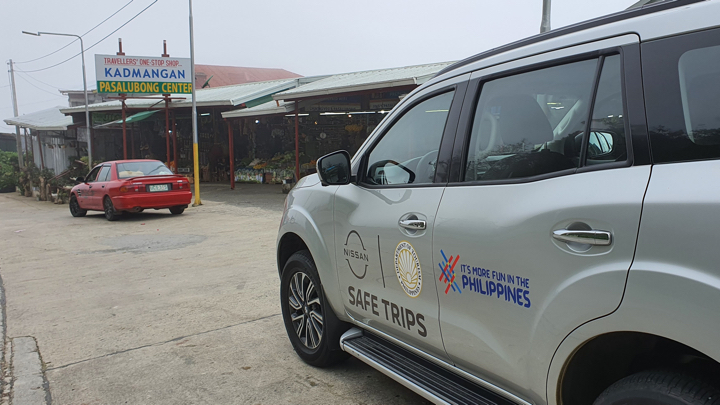 ADVERTISEMENT - CONTINUE READING BELOW ↓
But what really made me hesitate was this thought: Is it worth the risk of COVID exposure to eat at an unfamiliar restaurant? It reminded me of the thoughts many of us juggle each day—that balance between doing what we want to do against the risk of potential exposure and the terrifying sickness that could come with it. I stopped my thoughts from spiraling before they negated my positive energy.
There's always drive-through.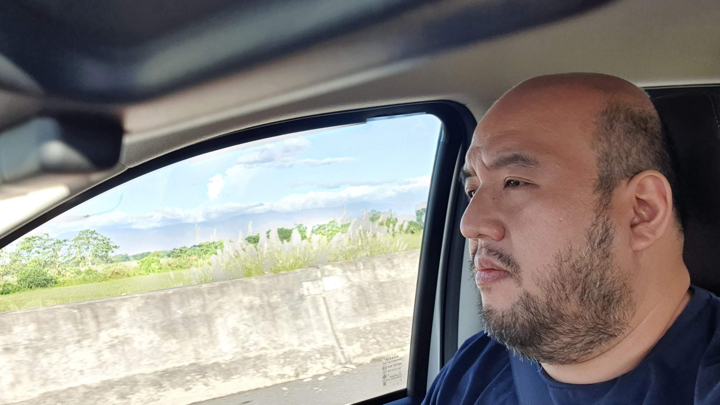 ADVERTISEMENT - CONTINUE READING BELOW ↓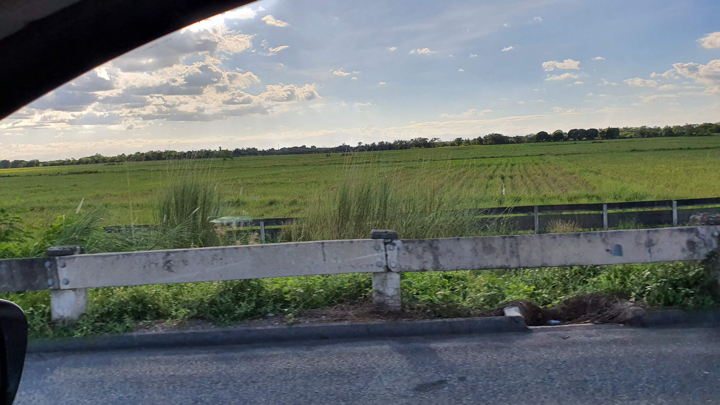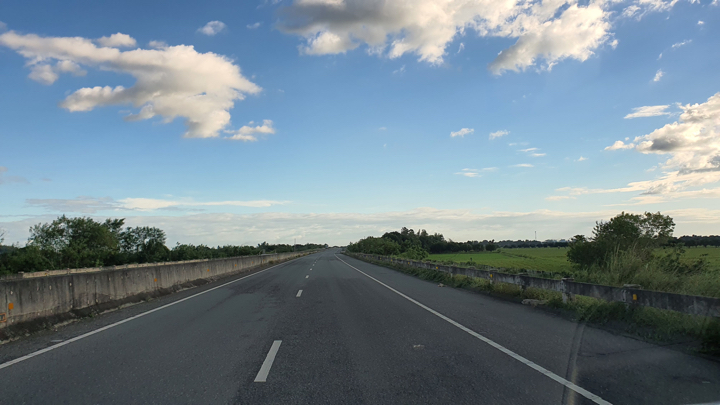 ADVERTISEMENT - CONTINUE READING BELOW ↓