Zac Assemakis, Top Gear producer: We knew it couldn't just be any old Wall of Death. We wanted to create something bigger and bolder and faster and meaner. Problem is, we sit around in a meeting room where everything is possible, then it's the cold light of day and you think, "Ah, we've got to make this happen." Fortunately, in the last series, we'd done something equally stupid—bungeeing a car off the side of a dam—so we knew a bunch of boffins who were very good at maths. And they said it was crazy, but mathematically possible.
Chris Matthews, structural engineer, Atelier One: We knew it was going to be tricky. Using road cars meant much higher loads than any previous Wall of Death had ever been designed for. We had to get to grips with the forces quickly.
ADVERTISEMENT - CONTINUE READING BELOW ↓
ZA: Weight is the biggest enemy on a Wall of Death, and Fred's Quattroporte was just over two tons in its standard guise. That meant huge forces on the wall, and the car, and the driver. We had no idea if it was even possible to build a wall of that size and scale.
CM: On a Wall of Death, you're usually using motorbikes and buggies. With a 150kg motorbike, at 4g, the point loads are about 400kg. Whereas with a 1.6-ton car at 4g, you're looking at a three- or four-ton load through any point. And you can't predict where the presenters are going to drive, so you have to have the entire surface designed to resist it. We had to go into the first principles, looking at how many g people can withstand.
ZA: We went to Ken Fox and said, "We've got three presenters who've never done a Wall of Death, we've got three cars that have been written off, one of the cars is massively overweight, the other two are probably not ideal, do you think it'll all be okay?"
ADVERTISEMENT - CONTINUE READING BELOW ↓
Recommended Videos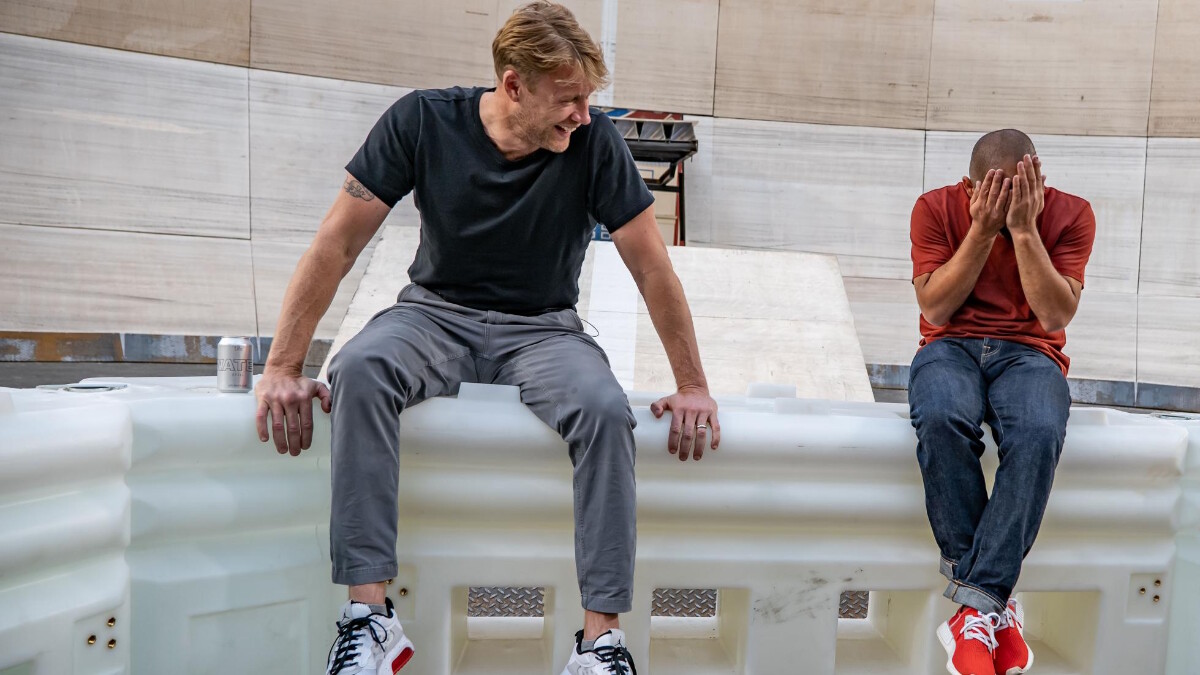 Ken Fox, Wall of Death legend and trainer: It was going to be hard work. One of the biggest things is not blacking out. Once you start pulling 4g or 5g, all the blood starts draining down to your feet, and your heart struggles to get that up to your head.
ADVERTISEMENT - CONTINUE READING BELOW ↓
Jon Richards, Top Gear director: We knew it worked on paper, but what if the presenters couldn't do it? What if the cars were too heavy for the structure? We were taking a huge risk. And then we had to find somewhere to put it.
ZA: The idea of having the wall outdoors was a non-starter. Any moisture on the wall would make it incredibly slippery. Even condensation forming would make it impossible for cars to get up. So, because of COVID, we looked at indoor venues that would normally be booked up with gigs. Alexandra Palace had that sheen of Victoriana, harking back to Walls of Death as part of the fairground. There was something theatrical about the space.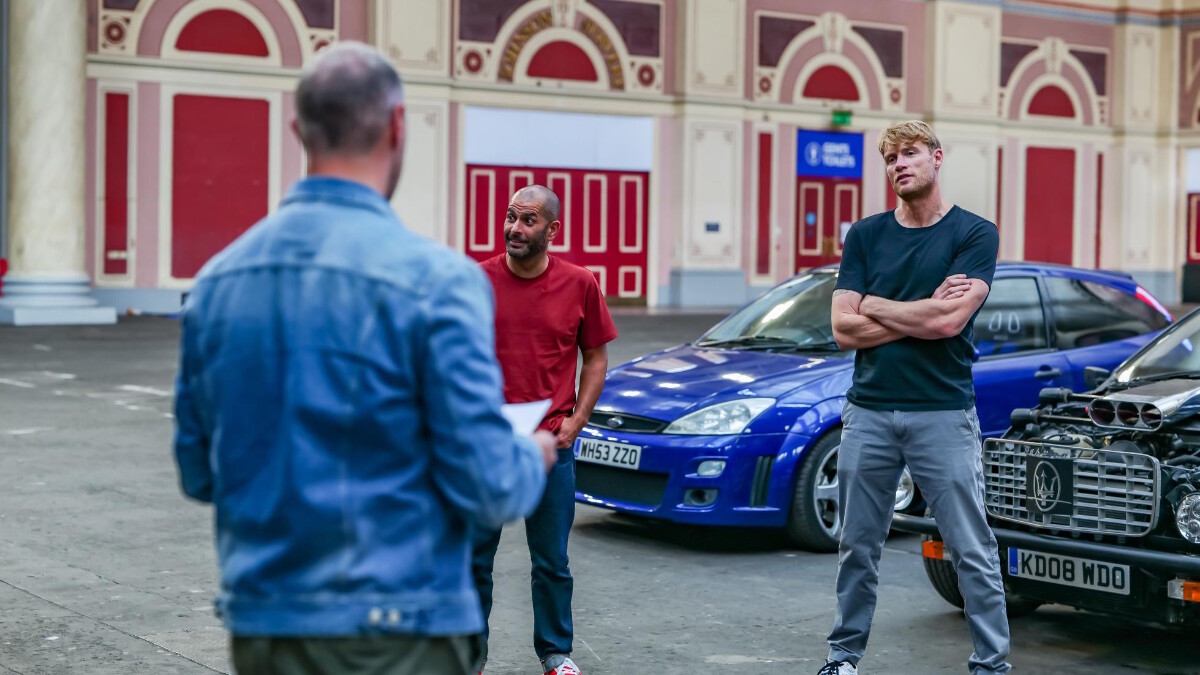 ADVERTISEMENT - CONTINUE READING BELOW ↓
JR: The chance to do this giant vaudevillian circus act inside that arena, it was an amazing opportunity.
CM: One of the toughest parts was convincing Alexandra Palace we wouldn't break their floor. There are Victorian cellars underneath; they can only take so much weight. We had to make sure the loads were within the capacity.
ZA: It took about eight weeks for Sheetfabs to fabricate the wall, in their massive facility up in the north of England. They stuck it on 20 lorries like a massive jigsaw puzzle, then it all went to Ally Pally. They pieced it all together over three days.
JR: Nothing prepared me for when I first walked into that space and saw the scale of the wall. I was bowled over by the size of it. Only on Top Gear. There's no show on the planet that would do something like this. There's no show insane enough to do something like this.
ADVERTISEMENT - CONTINUE READING BELOW ↓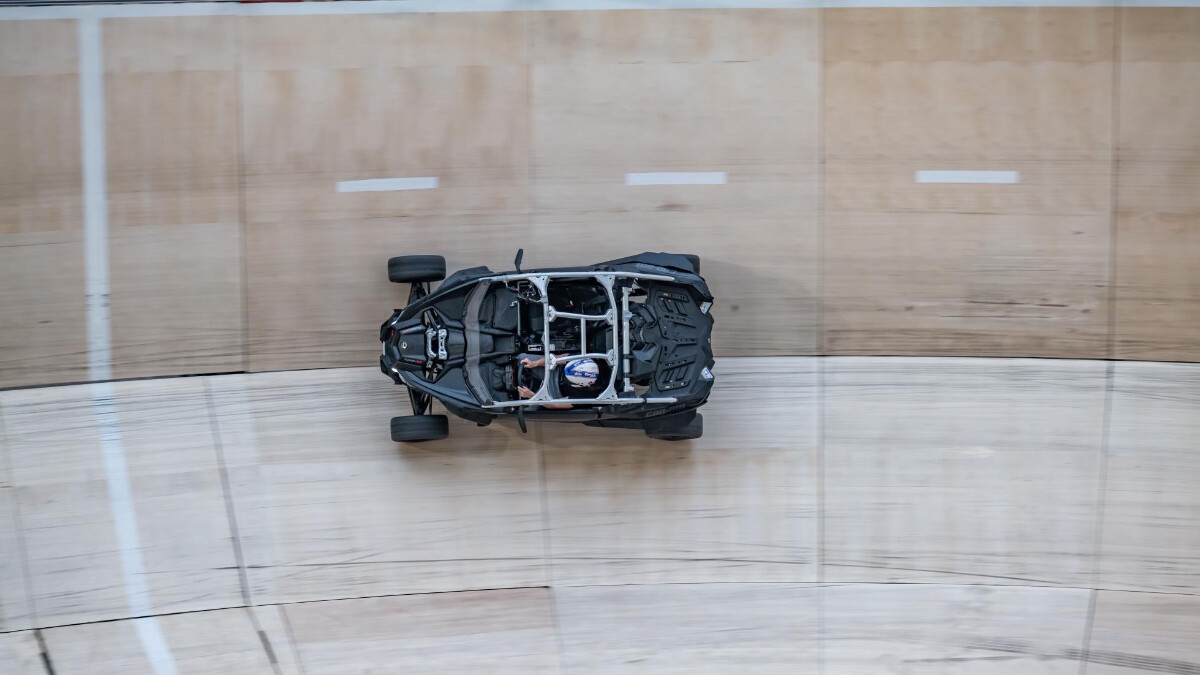 ZA: You can do as many calculations as you like, you can plan super carefully, but no one had done it before, and if they had done it before, we wouldn't be doing it. We were stepping into the unknown. Not only with the wall, but with the cars. They weren't brand-new cars that had been custom-built. They were old cars that had been written off, and now we were putting them onto the wall with relatively little testing.
ADVERTISEMENT - CONTINUE READING BELOW ↓
CM: In terms of how those cars are going to react, it's hard to tell until they're on the wall. They suddenly weigh four times as much as they normally would. The cars were not in the best condition. Whether they could hold out was...
JR: When the presenters stepped up to their road cars, that was a big moment. We're about to put a road-legal, unmodified Porsche on the wall, and expecting Paddy to go over 80kph. Will he even get up there? Will the car hold together?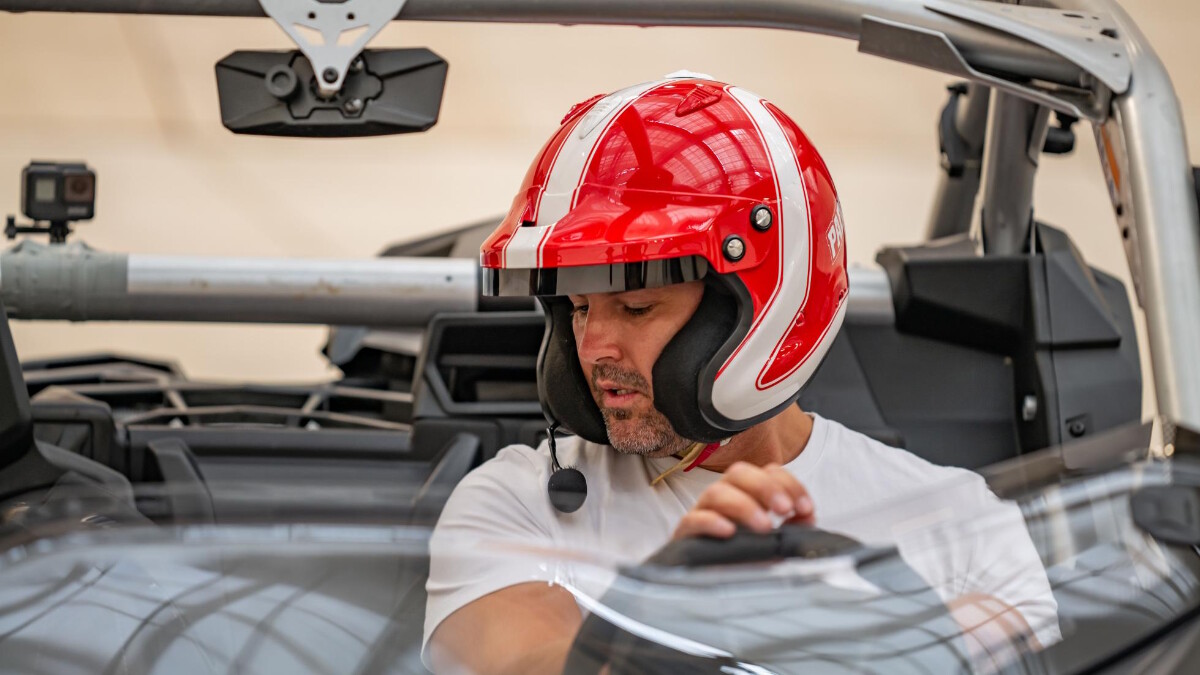 ADVERTISEMENT - CONTINUE READING BELOW ↓
KF: I can't say, "Everything's going to be all right, don't worry." I've got to tell them they could get hurt. It would be wrong of me to say it's going to be fine.
ZA: Of all the stunts we've asked the presenters to do, this was the toughest. In some ways, it was safer for them to go faster, because there's no danger of them falling off the wall. But if they went too fast, the g forces exerted on their bodies would become intolerable. With the diameter of our wall, at 60mph (97kph), they'll be pulling around six g. Any more and they'll black out, lose control of the car and crash.
JR: Paddy, Chris, and Freddie, they were in the zone. Speaking to Ken, they knew they were taking their lives into their own hands. No messing about. They knew how risky and hard-core a challenge they were about to face.
ADVERTISEMENT - CONTINUE READING BELOW ↓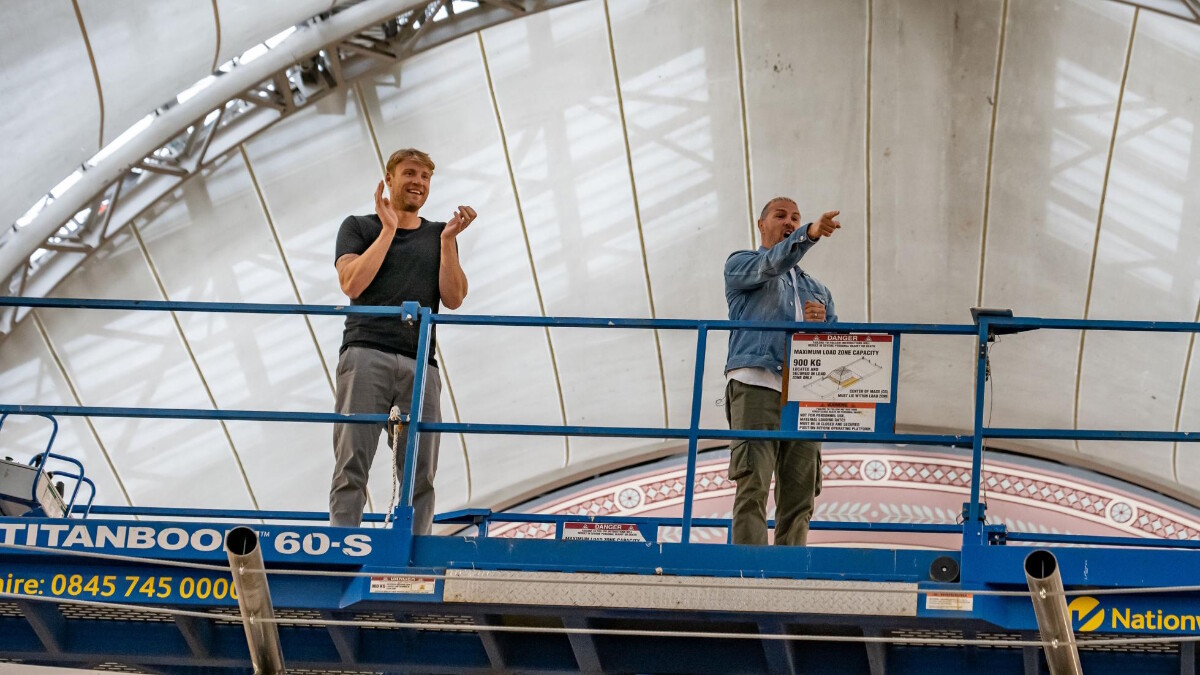 KF: If they went too fast, the vehicle would collapse, they would black out, and if they had a problem, they wouldn't be able to react and sort it out.
JR: When those cars got up on the wall, the noise they generated was like filming inside a drum. Everything was being drowned out by this deafening din. The cars were so loud, no one could hear anything. The vibration and energy. Everything was shaking so much, you're just like, "How the hell are the presenters holding on?"
ADVERTISEMENT - CONTINUE READING BELOW ↓
ZA: The acoustics were crazy. You could hear the creaking of the boards, the noise of the engine reverberating around. It was violent. We had no idea if one presenter was going to manage it, if they'd all manage it, if the cars would hold up. All the time I was thinking, "This could go wrong at any moment. And then we don't have a film. And maybe we don't have a presenter."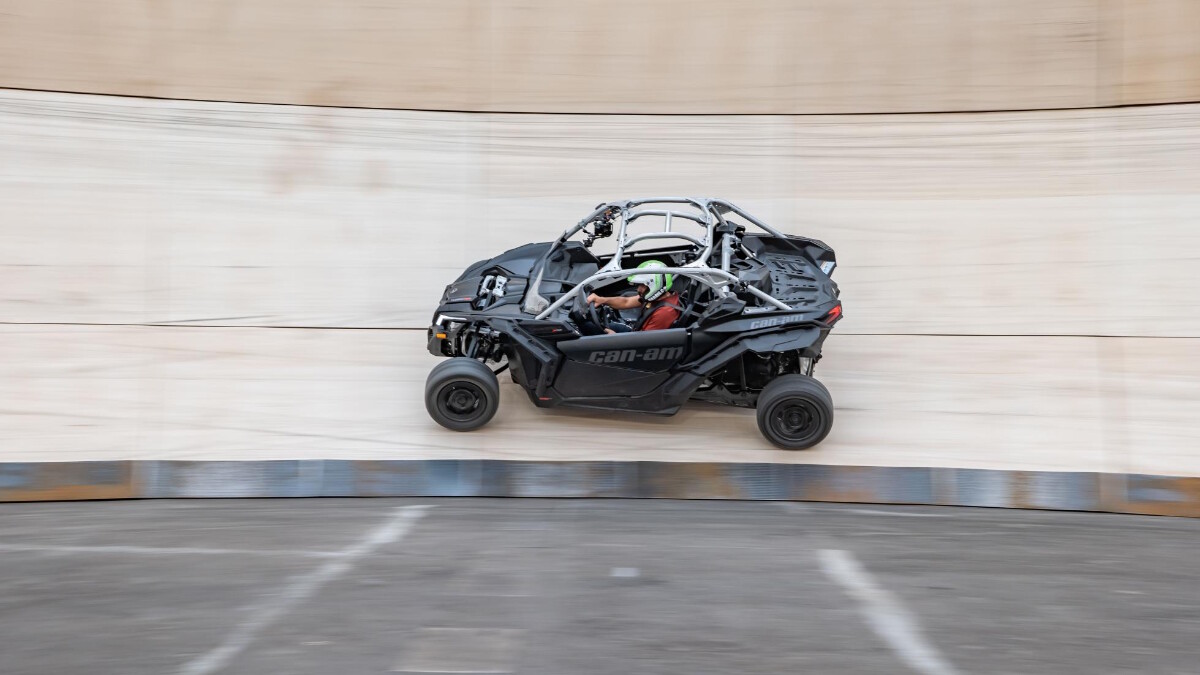 ADVERTISEMENT - CONTINUE READING BELOW ↓
KF: When you get up on the wall, it's one of the most exhilarating feelings you can ever have. It's magical.
ZA: There were no guarantees the presenters would do it. But they did. To go in there for the first time, and then within a few hours be in a position where they were taking those cars on the wall, that high into the air, totally vertically—massive respect.
JR: The cars were in bits. The Porsche's suspension was shot, the Maserati had total steering collapse. I was so nervous. When the presenters managed to do it, I was totally blown away. It was a huge gamble. The presenters have never done anything like this before. No one's ever done anything like this before. But they smashed it out the park...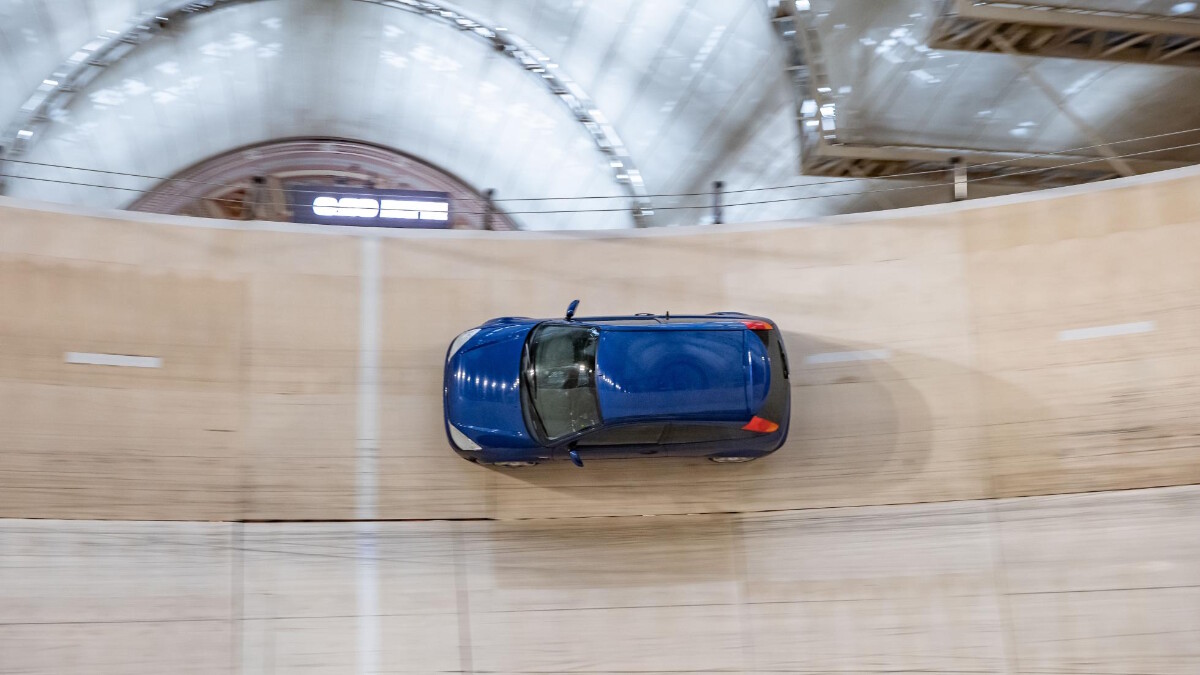 ADVERTISEMENT - CONTINUE READING BELOW ↓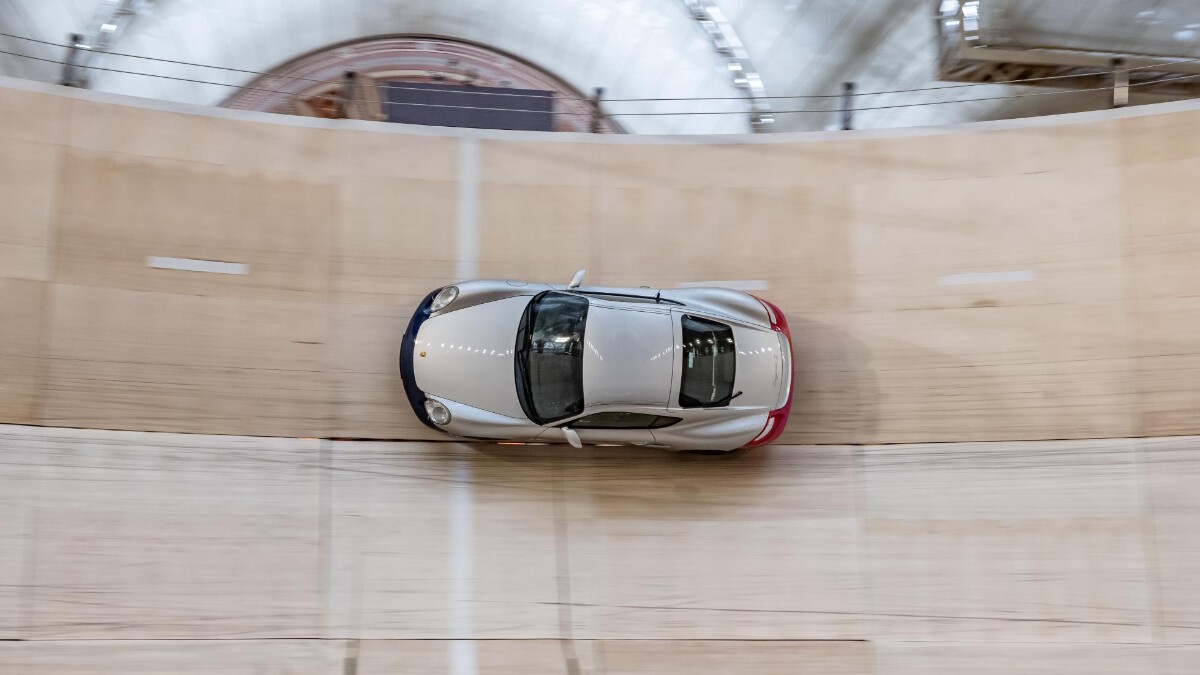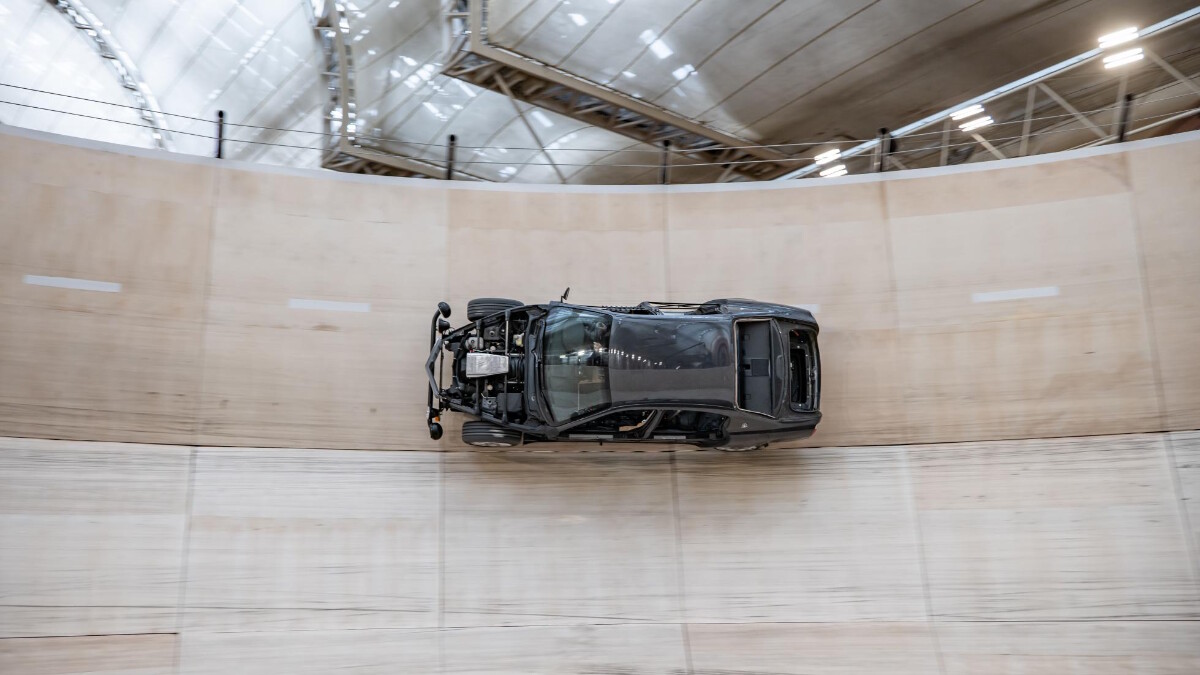 ADVERTISEMENT - CONTINUE READING BELOW ↓
NOTE: This article first appeared on TopGear.com. Minor edits have been made.