Since establishing base in the Philippines 20 years ago, Total has stayed committed to serving all Filipinos—from the hardworking tricycle, jeepney, and truck drivers, to the most discerning of motorists, and the most demanding of motorsports racers. Two decades on, it promises to produce sustainable and responsible solutions in oils and fuels to meet the energy needs of a burgeoning Filipino population.
These products, of course, must not only perform up to standard in the lab, but also exceed expectations on the road in real-life situations. In the Philippines, Total Lubricants is led by its flagship products: Total Quartz engine oil and Total Hi-Perf motorcycle engine oil, which have been developed by leading scientists at the Solaize Research Center in Lyon, France.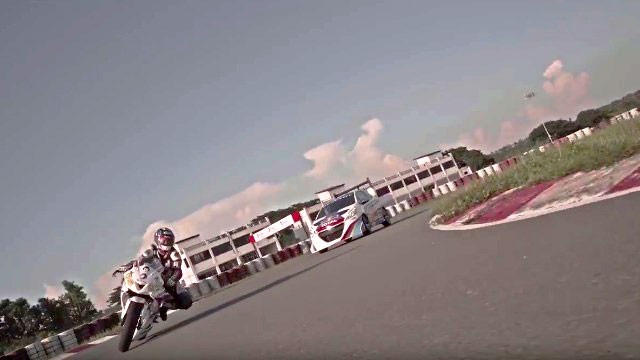 Total Quartz comes in both gasoline and diesel ranges, and has been specifically designed to extend engine life even under the most extreme conditions. It is formulated with Age Resistance Technology, or ART, which takes engine protection and performance to the next level by counteracting three key aging acceleration factors: friction, corrosion, and sludge buildup. With ART, your engine can be pushed to the limit without worries.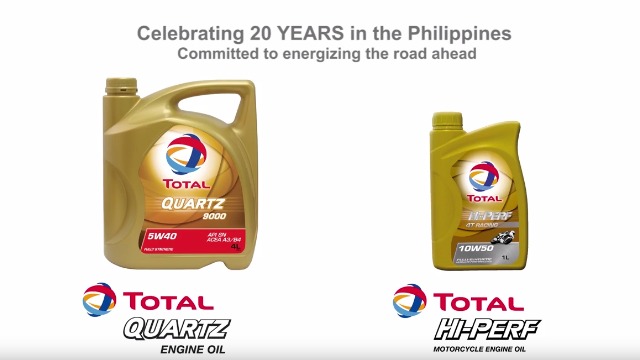 Meanwhile, Total Hi-Perf is formulated with Super Strong Film Technology to protect motorcycle engines from severe heat and friction. It is able to do this at the highest part of the rev range, and at engine temperatures exceeding 300 degrees Celsius. Smoother gear shifts and less clutch slippage are also more apparent thanks to the product's anti-wear and anti-corrosion benefits, which provide complete protection and ultimate performance whether on the road or on the racetrack.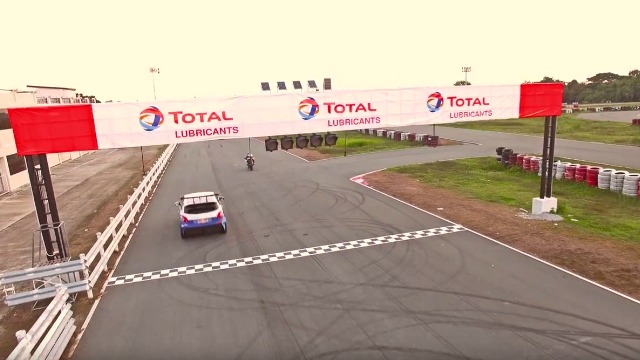 With its extensive line of lubricants, Total elevates the automotive experience, protecting drivers and their vehicles during leisurely drives or a high-speed [organized, non-illegal] races. As the company celebrates its 20th year with the future in mind, it will continue its efforts to  "energize the road ahead."

To know more about TOTAL Lubricants, visit this Facebook page.
This article is sponsored by TOTAL Lubricants.