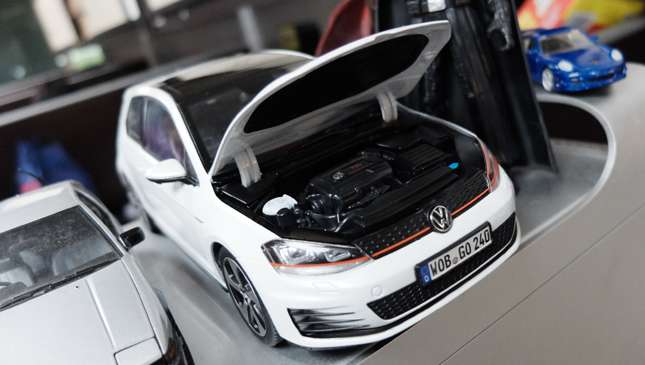 We're no different from the rest of you gearheads who decorate your offices with automotive paraphernalia. Visit our aisle in Summit Media and you'll find anything and everything to do with the wonderful world of cars. Most of it, like the stacks of press releases and brochures, is work-related.
Then there are the countless toys that brighten up our office decor. We might be full-grown men and women, but our desks are home to miniature automobiles of all shapes, sizes, and brands. And yes, we spend some of our downtime playing with them, too. Since it's our anniversary month, we thought we'd share our collections with you.
Continue reading below ↓
Recommended Videos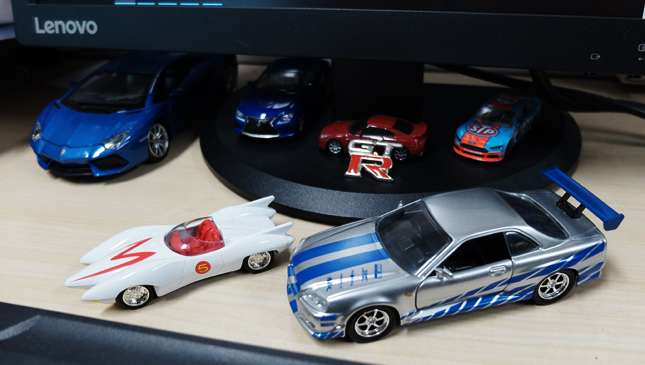 * Jason Tulio (online staff writer). My little collection's shining stars are the two in the foreground of this photo. You see, my love for cars grew in no small part because of films and TV shows. Even today I still have a soft spot for my favorite big and small screen rides. These two should be familiar to most of you: The Mach Five from Speed Racer, and Paul Walker's iconic Nissan Skyline GT-R from 2 Fast 2 Furious.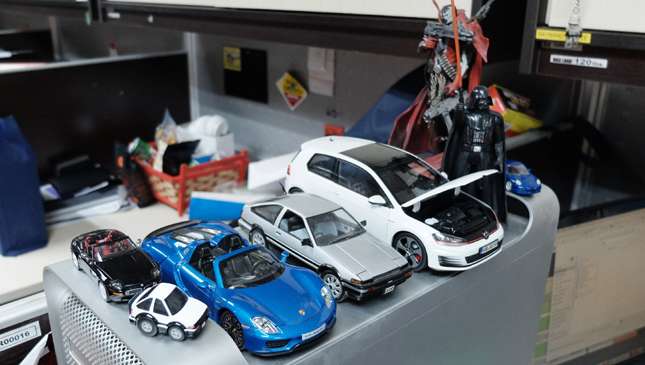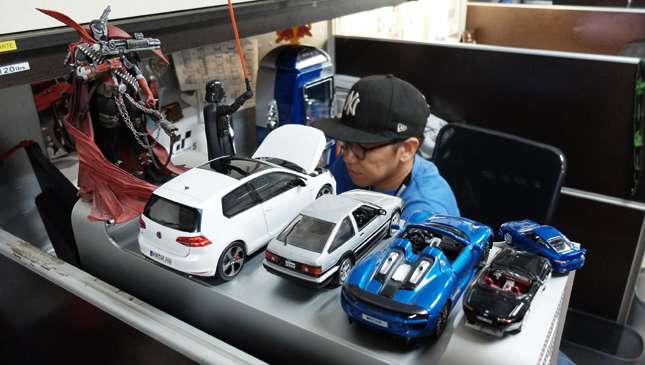 * Raynand Olarte (art director). Raynand is one of the more tenured members of the staff, and his collection runs the gamut from new models to classics that he's amassed over the years. The special ones include the Toyota AE86 Trueno and a Volkswagen Golf GTI with a working hood.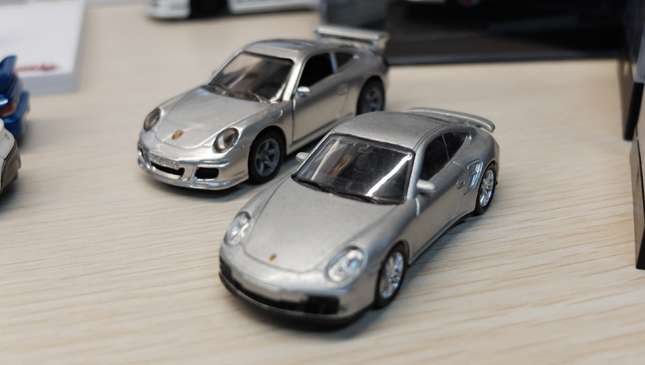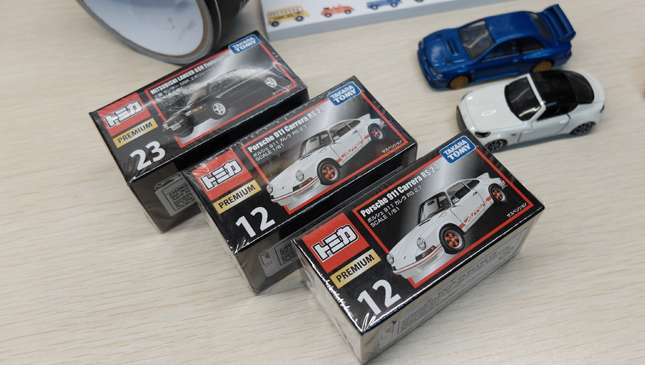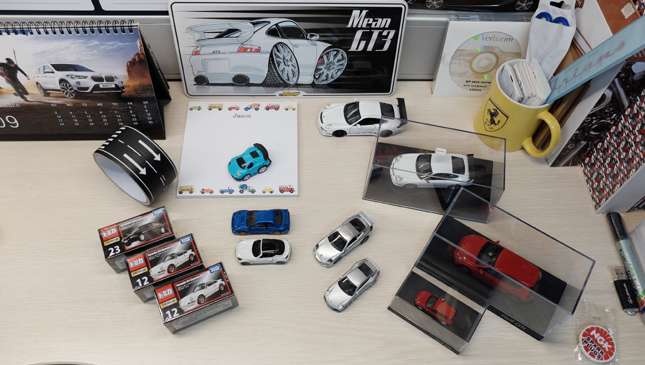 * Jason Dela Cruz (print associate editor). Jason is the team's resident Porschephile, in particular the 911. His collection, naturally, reflects his passion. Still, his office haul pales in comparison to his Instagram-worthy home collection, which is much more impressive.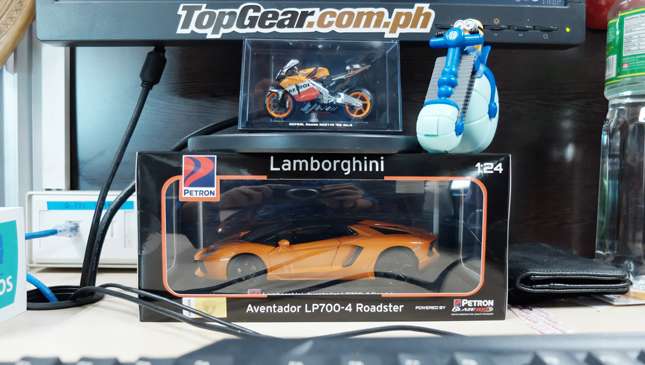 * Aris Ilagan (motorcycle editor). The team's veteran journalist has been in the automotive beat for nearly two decades, and he now heads our coverage of the motorcyle world. His desk highlights his appreciation for both two- and four-wheeled vehicles. He also regularly converses with his little Minion friend, whom he calls 'Nyeff.'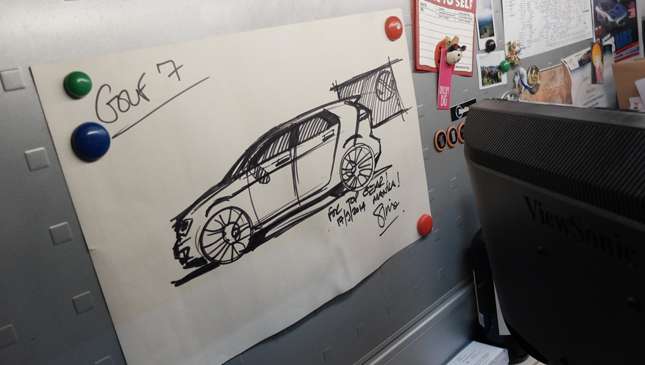 * Elaine Lara (print assistant managing editor). No toys on Elaine's desk, but she does have something even cooler. This sketch was done by the former director of design for Volkswagen Group China Simon Loasby. You won't find that kind of souvenir in a box.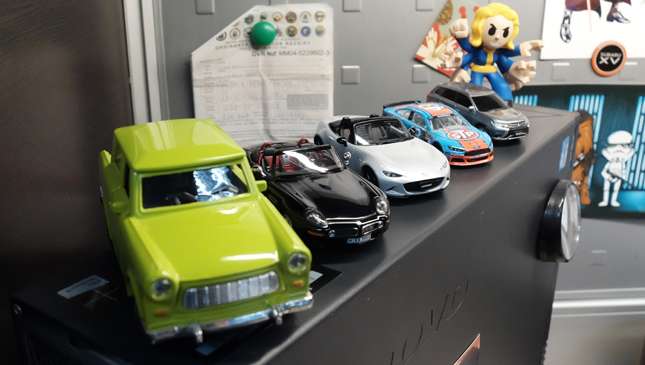 * Drei Laurel (online editorial assistant). Drei's desk haul includes his dream car (the Mazda MX-5 in the middle) and the Trabant on the far left, which was a gift his mom bought in Germany. The latter was produced in East Germany prior to the fall of the Berlin Wall, and is quite a rare find in toy form. Mrs. Laurel has good taste.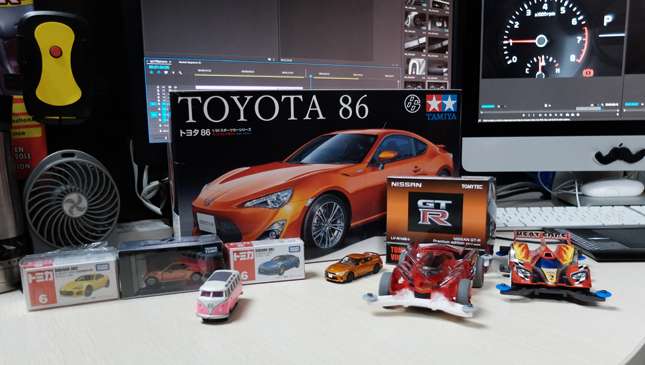 * Chira Dela Cruz (multimedia producer). Chira was smitten by the Toyota 86 ever since she first laid eyes on it, and she fills her heart's desire for one through her toy collection. She also has a soft spot for the Nissan GT-R, which she's been fortunate enough to drive on a racetrack.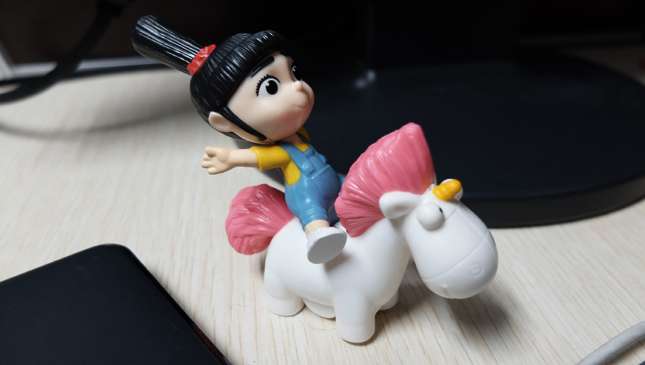 * Mark Jesalva (multimedia producer). This car guy's toy collection is...well, let's call it a work in progress. #lovewins