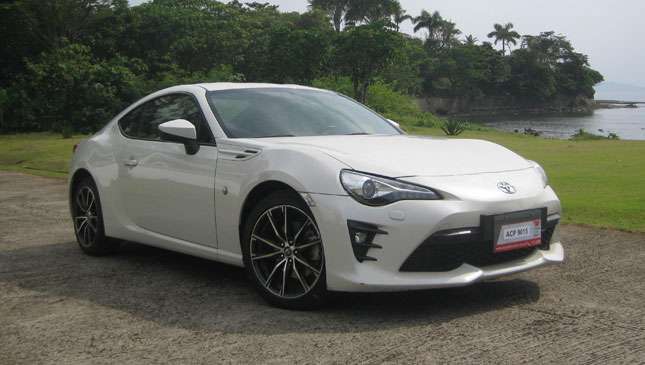 Since the late '80s, a fun, affordable lightweight sports coupe has been sorely missing in the market—essentially, a sports car for the real world with 150 to 200hp. After three years of teasing us with a concept, the Toyota 86 was finally unveiled at the 2011 Tokyo Motor Show, with production following soon after at the start of 2012.
In June of that year, Toyota Motor Philippines unveiled the 86 in our market, satisfying the craving for a fun-to-drive car and consequently portraying the Japanese carmaker as a fun brand once again. It was an exciting time for a car enthusiast.
Continue reading below ↓
Recommended Videos
In its first year, 164 units were sold, a relatively small figure considering the global demand. The next year saw sales spike to 669, with customers finally getting their units after being wait-listed from the year before. This was a time TMP could justify the fairly large allocation request. In 2014, a more sober market saw 192 units sold. For the first three years, the 86 went through a new-car effect. In 2015, it got its first suspension tweaks, slight interior updates, and a new shark-fin antenna, and 190 units were sold.
Four years after being unveiled, the 86 was given a facelift—a much larger air dam, slimmer foglamp bezels, a more aggressive chin, LED headlights and taillights, new side gills, and redesigned alloy wheels. Inside, the old-school feel was given a more modern touch, with steering-wheel buttons, a Kenwood touchscreen head unit, and a 4.2-inch TFT multi-information display, complete with a G-force meter. The new bits brought up the price to P1.749 million from P1.636 million, and 142 units were sold.
This year, 93 units have been sold so far. That should reach triple digits by year's end. The price now? P1.801 million. While the first three years saw a new-car effect, there has been a steady decline in the last three, mainly because the market has been fulfilled.
Toyota has brought the fun back in driving with a basic, lightweight rear-wheel-drive sports coupe that puts emphasis on handling rather than outright horsepower. You buy this car for the simple joy of driving. I still want one! It's going to be sought after in the years to come, that much I know. We always knew this car would be a classic.