"Mobile office" is the theme of this shoot, according to my teammates. The plan is they would whip out their laptops and work while I maneuver through the tightest streets Metro Manila has to throw at me behind the wheel of the all-new Toyota Hiace GL Grandia Tourer.
Laptops have indeed been whipped out, but by the sound of the chitchat and laughter behind me, I'm the only one in this van who is truly working.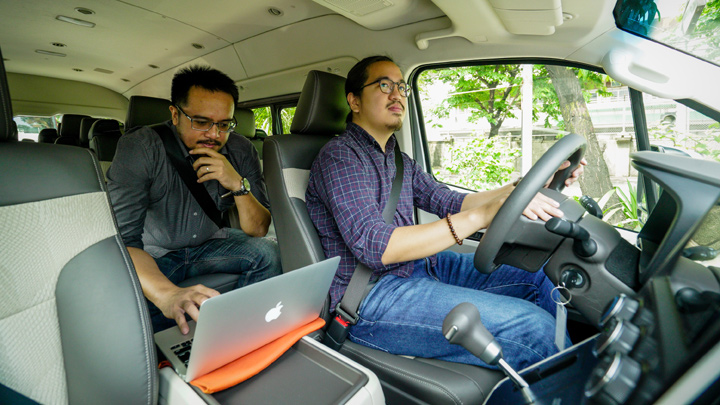 You see, this isn't just any regular van I'm driving. I'm behind the wheel of the Hiace GL Grandia Tourer: A 14-seat behemoth that's 650mm longer than the 'regular-sized' GL Grandia or Commuter Deluxe, with a 3,860mm wheelbase—a measurement that easily eclipses the entire length of a Toyota Yaris (2,550mm).­
This vehicle's dimensions don't exactly make it a breeze to drive in the city, but Toyota's done a stand-up job of making its size as easy to deal with as possible. From behind the wheel, the GL Grand Tourer feels manageable thanks to its light steering and large windows. And with its new dashboard layout, there are times you get the sense you're driving a midsize SUV instead of a metal whale on wheels. It's both a gift and a curse, as it's imperative you remind yourself of the vehicle's dimensions during tight corners.
ADVERTISEMENT - CONTINUE READING BELOW ↓