So far, so good. Of course, we can't celebrate just yet. We're nowhere near our destination—the fabled Wai Ying Chinese resto in the heart of Binondo.
Anyone who has traversed the streets of Earth's oldest Chinatown will know that with a vehicle this size, a trial lies ahead. So we do what any self-respecting motoring journalist would do in preparation of a challenging drive: We grab a bite. And since the University of Santo Tomas (UST), my alma mater, is along the way, where better to do so than at Mang Tootz?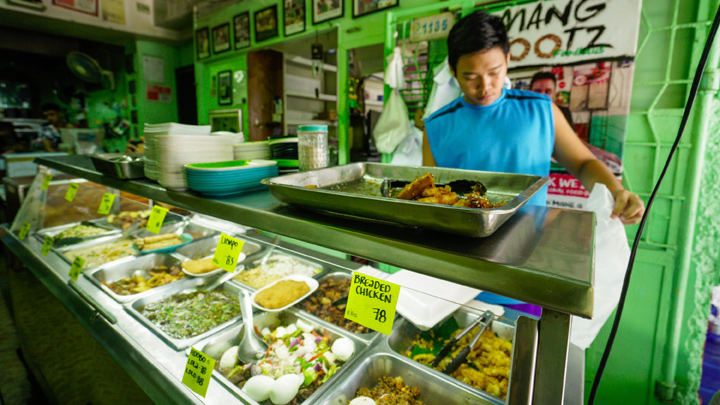 This humble turo-turo along P. Noval holds a special place in the hearts of all Thomasians, thanks to its cheap eats, friendly servers, and legendary Banana-Rhuma mini turon. Old wooden tables and red monobloc seats still line the street in front of the eatery, and its prices are still as affordable as I remember. They've opened a branch in Makati City, though I'm very glad to see its original location has stuck to its rustic non-air-conditioned roots.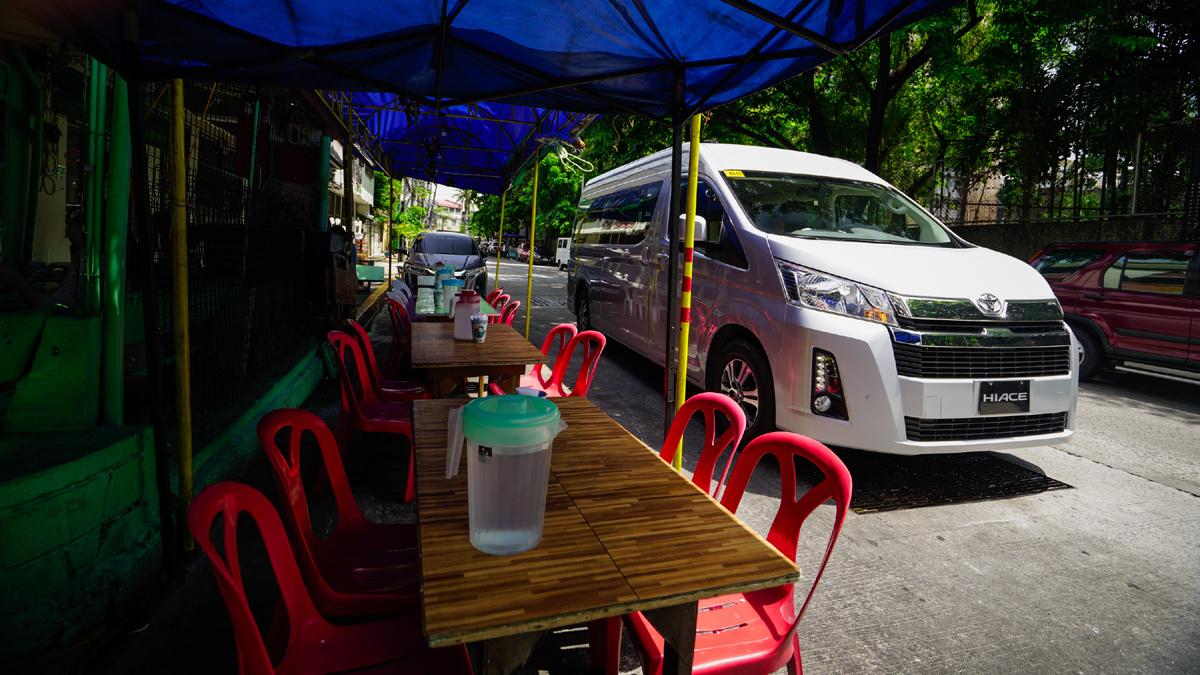 We've arrived at an opportune time, too—just before lunch and a sea of students throws this now-quiet establishment into chaos. Now all we need is parking…and here lies the problem.
You know your ride is in trouble when even the persistent 'parking attendants' that litter UST's surrounding streets tell you it's too big. We try our luck on a couple of spots anyway, but to no avail. So we switch on our hazard lights for a couple of minutes and order one big pile of Banana-Rhuma to go, which is fine as there's more than enough space inside this unit for us to comfortably pass grub to one another on the move.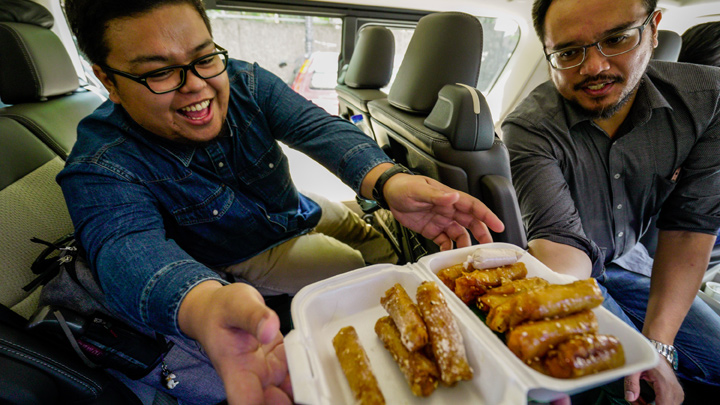 Those of you familiar with the area will know local fire trucks are routinely parked along P. Noval, so to give you a better idea of the kind of size we're going on about, the image below is for comparison. The GL Grandia Tourer is about as long—if not longer—than a small fire engine. That's…big, and this photo should be enough to warrant not bringing this point up again (we hope).