The Toyota Lite Ace has returned to the Philippine market, but for now, the lineup is limited to the more utilitarian pickup and panel van variants. Here, we'll be pitting the Lite Ace Pickup against the Suzuki Carry Truck—its closest rival from another Japanese automaker—and see how the two stack up in terms of size.
Lite Ace vs. Carry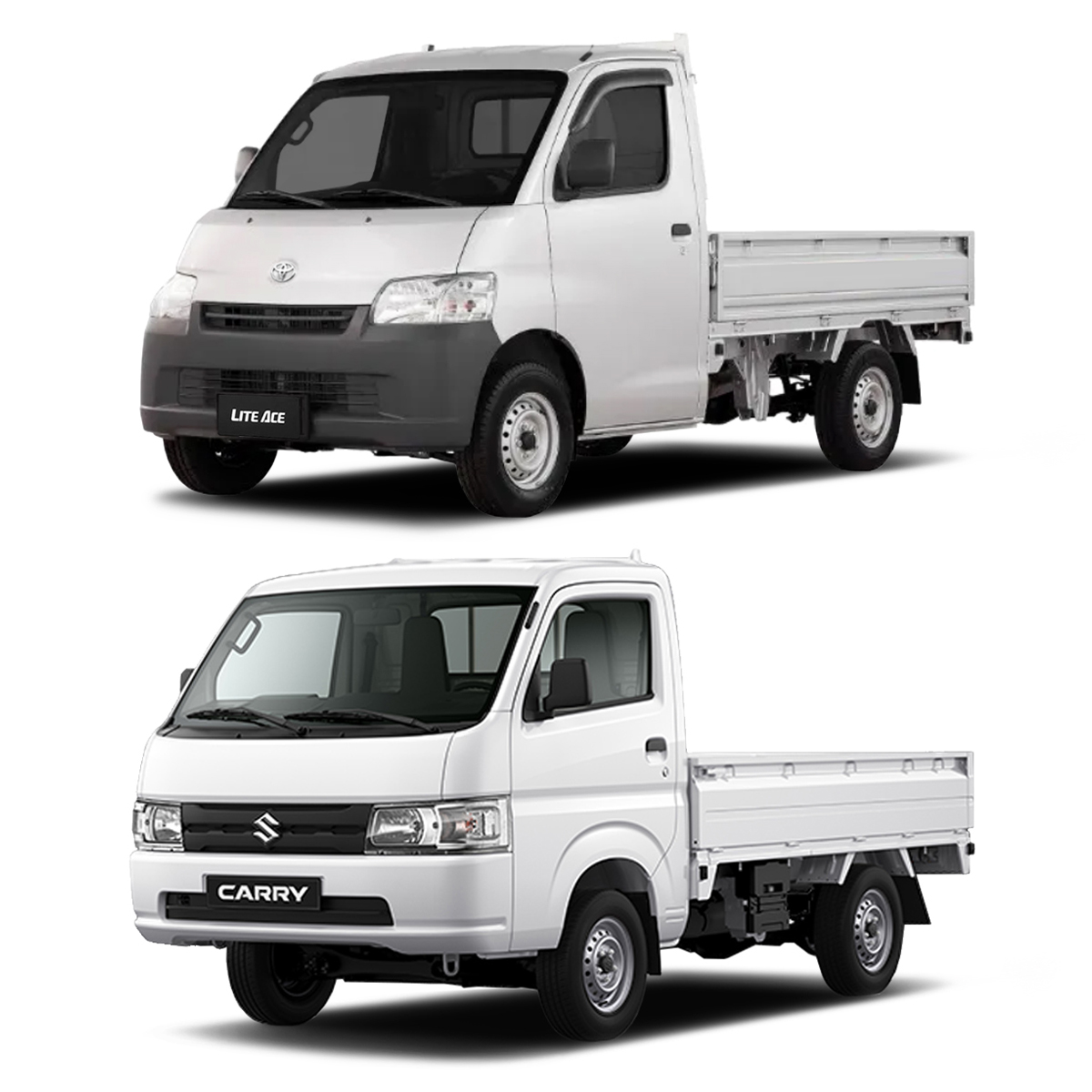 The Lite Ace Pickup has an overall length of 4,195mm, a width of 1,675mm, and a height of 1,920mm. The Toyota rides on a long 2,650mm wheelbase. The Suzuki Carry Truck has exactly the same overall length as the Lite Ace, but is 90mm wider and 10mm lower. The Suzuki rides on a 445mm shorter wheelbase.
OTHER STORIES YOU MIGHT HAVE MISSED:
P2P stations in Makati are now located at One Ayala
Is the Click 160 the next Honda scooter headed for PH?
The Lite Ace pickup features a semi-cab-over-engine layout and features a short hood. The Carry, on the other hand, has a traditional cab-over-engine layout with a flat nose. In the Toyota, the driver is positioned behind the front axle while in the Suzuki, the driver sits above the wheels with the footwell within the vehicle's front overhang.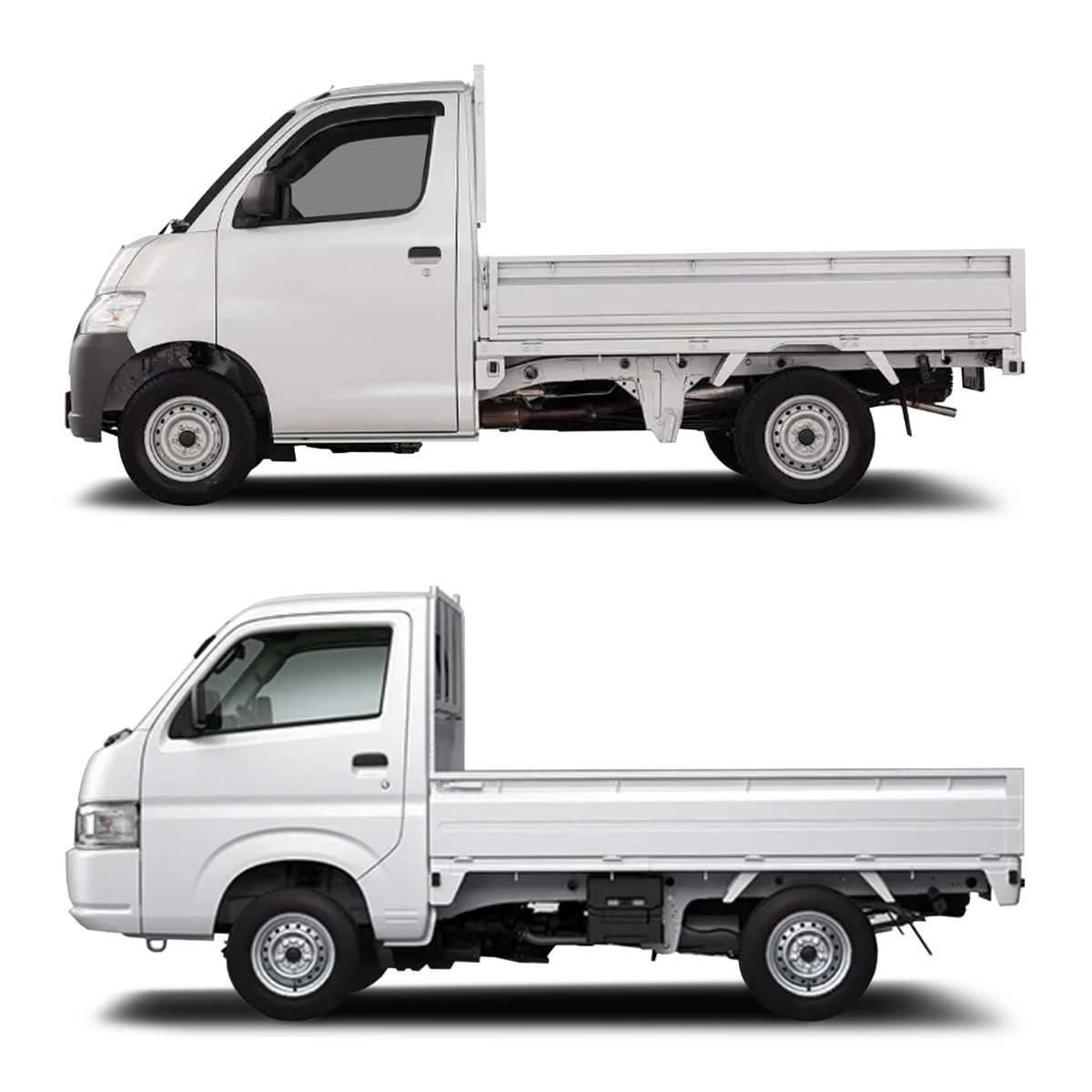 Thanks to the Lite Ace's identical twin, the GranMax, we were able to find the Toyota trucklet's other dimensions. The Lite Ace Pickup's bed is 2,350mm long and 1,585mm wide, this makes the Carry Truck's bed 215mm longer and 75mm wider. It's interesting to point out that despite the Suzuki's larger bed, its payload capacity of 940kg is 10kg less than the Toyota's.
Engine, transmission, and extra features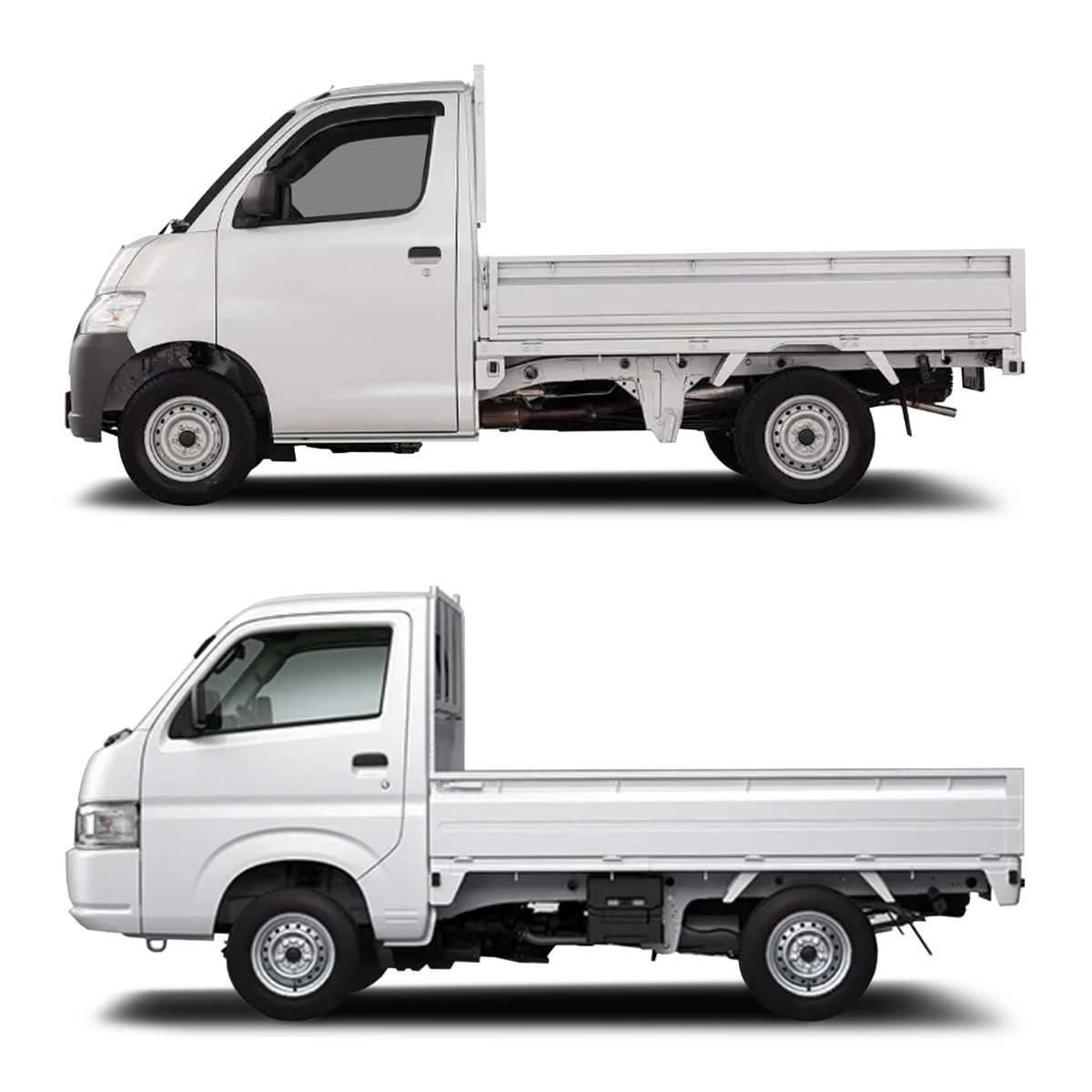 Both compact trucks are powered by 1.5-liter in-line four gasoline engines. The mill in the Lite Ace produces 97hp and 134Nm of torque, while the unit in the Carry puts out 95hp and 135Nm of torque. The Toyota produces 2 more horsepower than the Carry but has 1 less Nm of torque. Power is sent to the rear wheels through a standard five-speed manual transmission on both small trucks.
While the Lite Ace Pickup and Carry Truck have different design philosophies when it comes to cab layout, the two share similar suspension layouts, an independent MacPherson strut suspension up front and a rugged rigid axle with leaf springs at the rear. The Toyota comes with 14-inch steel wheels on 175 R14 tires, while the Suzuki is equipped with smaller 13-inch steel wheels on 165/80 R13 tires.
In the safety department, the Lite Ace Pickup comes standard with dual SRS airbags and an anti-lock braking system. The Carry Truck, on the other hand, doesn't come with these safety features.
The Lite Ace Pickup costs P570,000, while the Carry Truck has a price tag of P624,000. Which of these two compact dropside pickups would you choose? Let us know in the comments.