That's...a Supra?
You had better believe it. Thanks to a starring role in the first of (too) many Fast & Furious films, the A80-generation Toyota Supra is surely one of the most recognizable cars in the world. But its ancestors, the cars that built the brand and coined the name, barely get a look in. Take the A70, the A80's immediate predecessor. Toyota sold more than 18 times as many A70s in the UK as it did A80s—that's over 11,000 cars in the eight years it was on sale (the A80 lasted just three years)—but it gets only a tiny fraction of the attention.
Why's that? What's wrong with it?
Besides the fact it was never in a successful Hollywood movie? Not much. I mean, it looks pretty forgettable—y'know, in the way only cars designed in mid-'80s Japan can. Well-proportioned but straight-edged, while the A80 was all interesting curves and creases.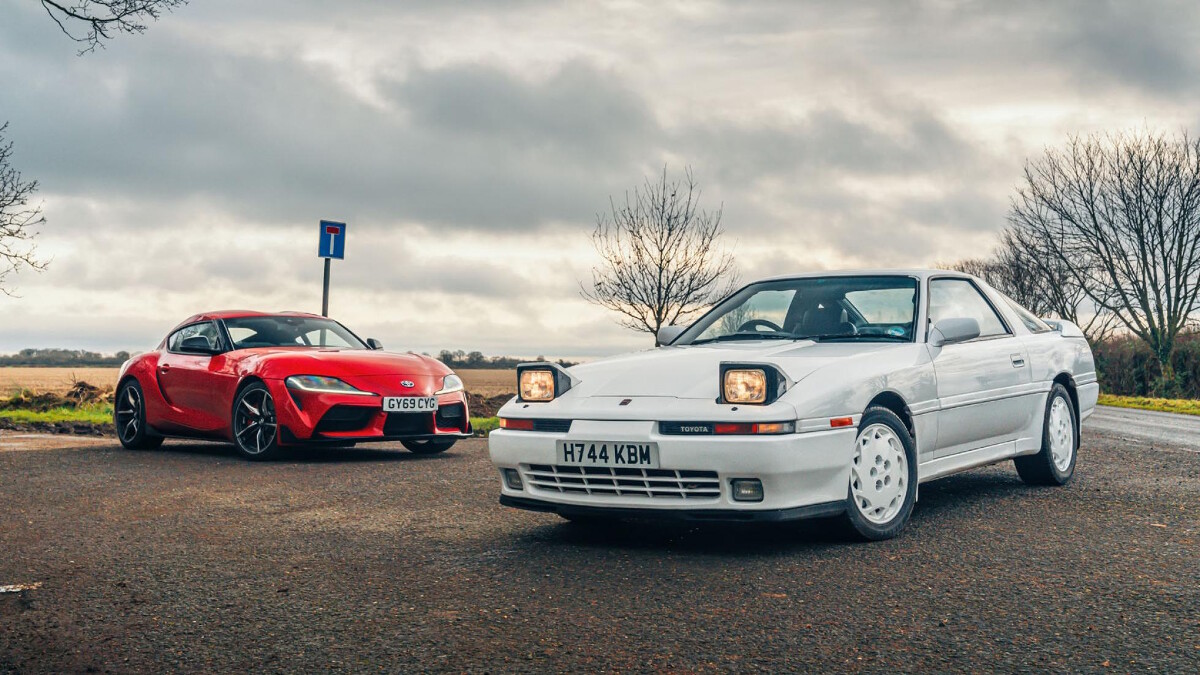 Continue reading below ↓
Recommended Videos
Supras have never been beautiful, though. Dating right the way back to the A40 of the '70s—a longer, wider, and more powerful version of the Celica Coupe built to rival Datsun's Z-cars. The A60 came along in 1981. It, too. shared a platform with the humble Celica, though it was longer of hood and fitted with a 2.8-liter straight-six and superb pop-up headlights.
Then comes this one, the A70: the first standalone Supra, built on its very own rear-wheel-drive platform. Unlike the current A90, as it happens, which as we know shares a platform, drivetrain, and a load of switchgear with the BMW Z4.
So this is the first proper Supra?
You could say that. Like the A60 before it and A80 after it, the A70 was somewhat ahead of its time. Among other things, it had double-wishbone suspension at each corner (with forged aluminum uppers to save weight), and three-way electronically adjustable shock absorbers were optional. This was the mid-'80s, remember, when VHS cassette tapes were still considered cutting-edge and everyone had silly hair.
We wouldn't describe the A90 as 'cutting-edge' in quite the same way—changing consumer tastes means that nowadays, all the money is being spent on development of hybrids and EVs. Indeed, the only way Toyota could make the new Supra economically viable was to hop into bed with BMW. But that's not to say it isn't any good.
Remind me, then. What's the new one like to drive?
Supras are GTs at heart, but they've gotten increasingly schporty as the years have passed.
Today's A90 is something of a halfway house, with its placid ride and quiet cabin it's better over long distances than a Porsche Cayman or an Alpine A110. Yet its relatively short 2,470mm wheelbase and progressive, well-weighted steering means it's friendly, fun, agile, and confidence-inspiring when things get interesting. It is, weirdly, more amusing than the car on which it's based.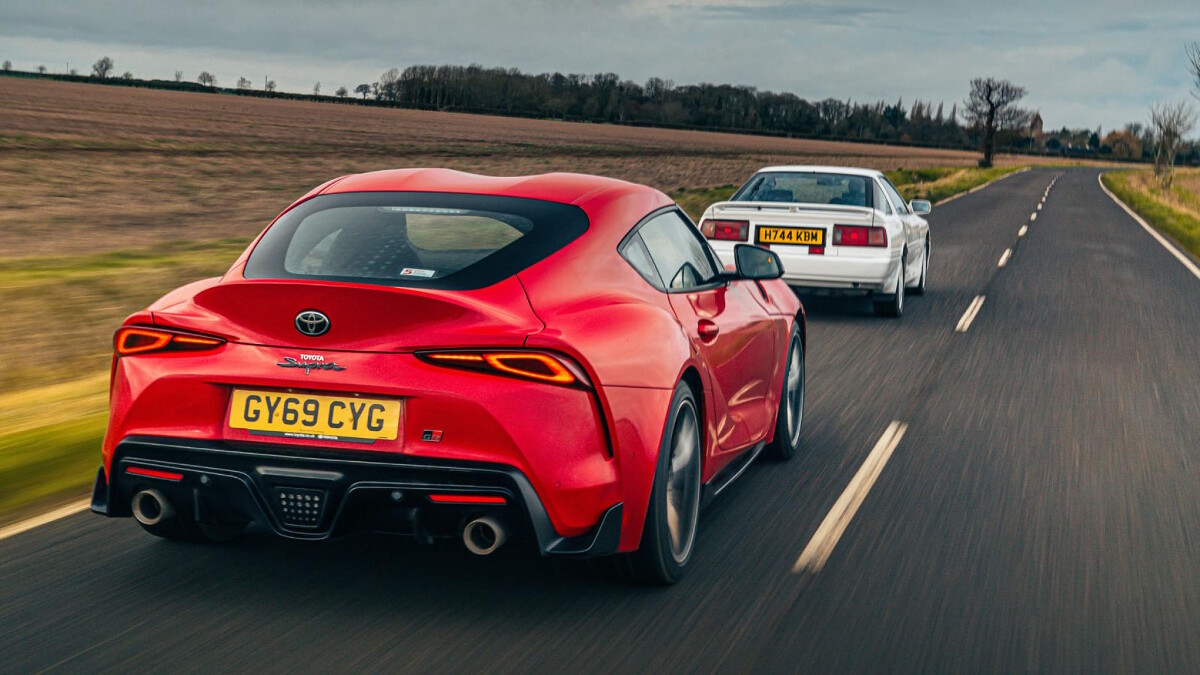 That said, there are issues: The gearbox is only just about quick-fire enough for a sports car—the Alpine and the Porsche's autos are better—and the engine, while punchy and smooth, lacks character or intrigue. It also feels much like a BMW, but that comes as no surprise given its underpinnings, and won't bother the vast majority of people even merely tempted to buy one.
And what of the old car?
The A70 uses a turbocharged 3.0-liter straight-six paired with an automatic gearbox, just like the new car. But it's undoubtedly more GT than sports car, with its impressively smooth ride, slushy torque-converter automatic gearbox, and refined motor. It doesn't feel fast in a modern sense: The way it accelerates isn't at all explosive or sudden, the turbo comes on pretty smoothly by '80s standards (Porsche 911 Turbo, we're looking at you), and the engine keeps itself together as the revs rise. No histrionics to speak of—it's all very serene, very zen.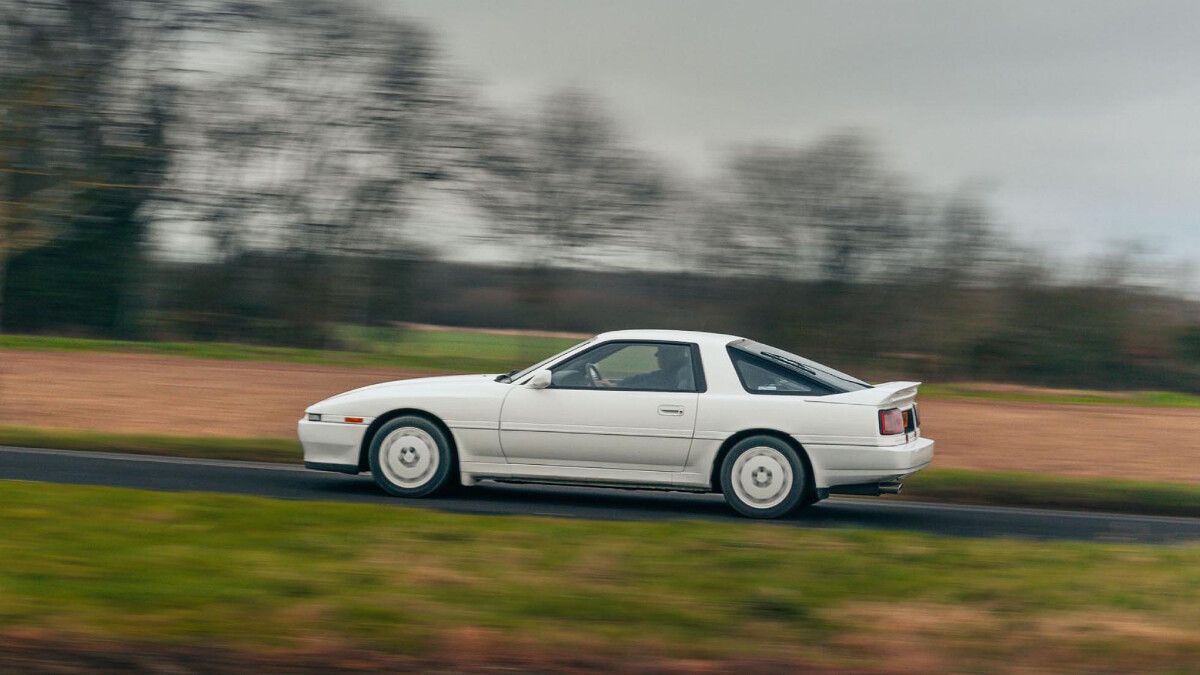 Outward visibility is good—the new car feels like a pillbox in comparison—the seats are very comfortable, and even after 209,000km (barely run in) and three decades, this particular largely-standard car feels incredibly well screwed together. The steering is slow but has good feel and weight, while the brakes are lacking, betraying the fact this thing is a bit of a heffalump. At speed, it's confident and stable—the owner assures me that where legal, it's capable of 240kph and feels rock solid in the process. We believe him.
Bet it doesn't feel like a BMW.
Correct, and that's important. The A70 has character all its own, and doesn't feel even remotely German. The new car stands up dynamically, no doubt, and we're glad it: a) exists, and b) signals the return of an iconic name, but we still reserve the right to mourn the loss of the unique Japanese-ness of its predecessors.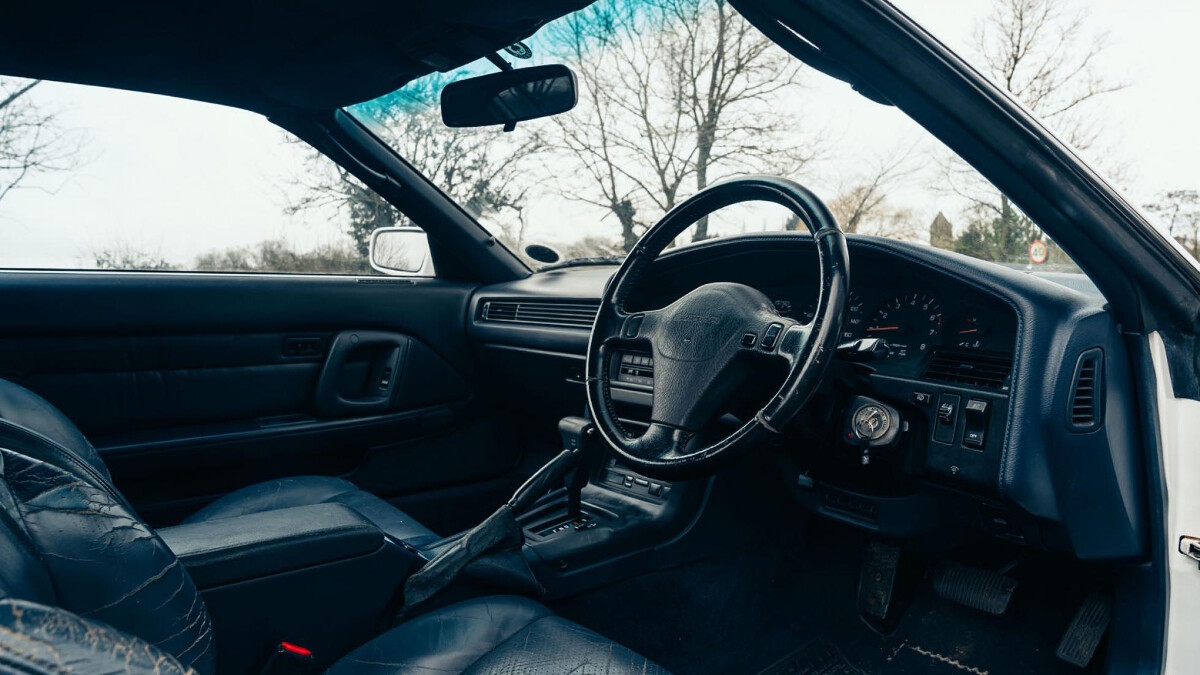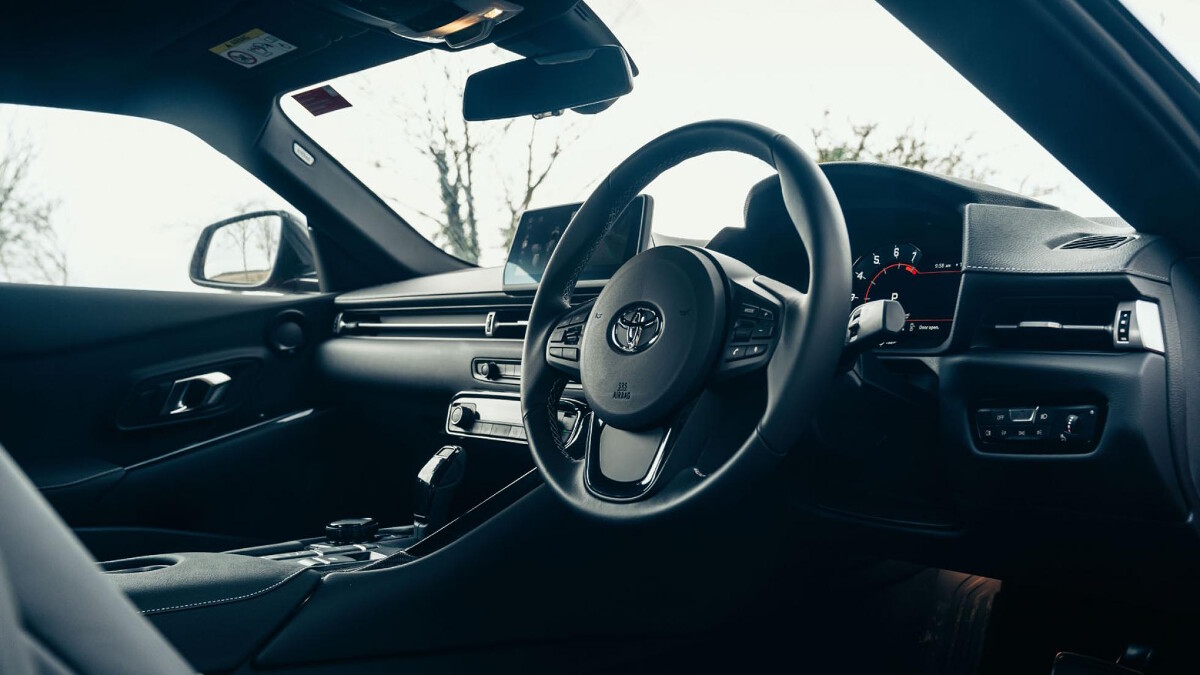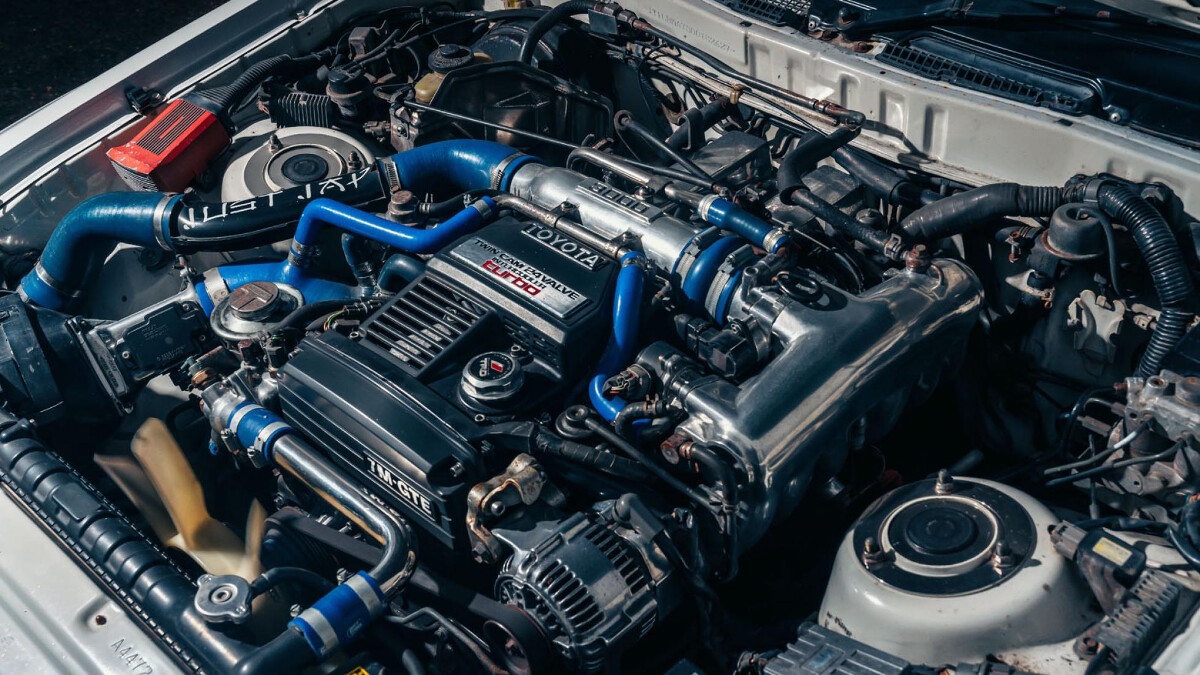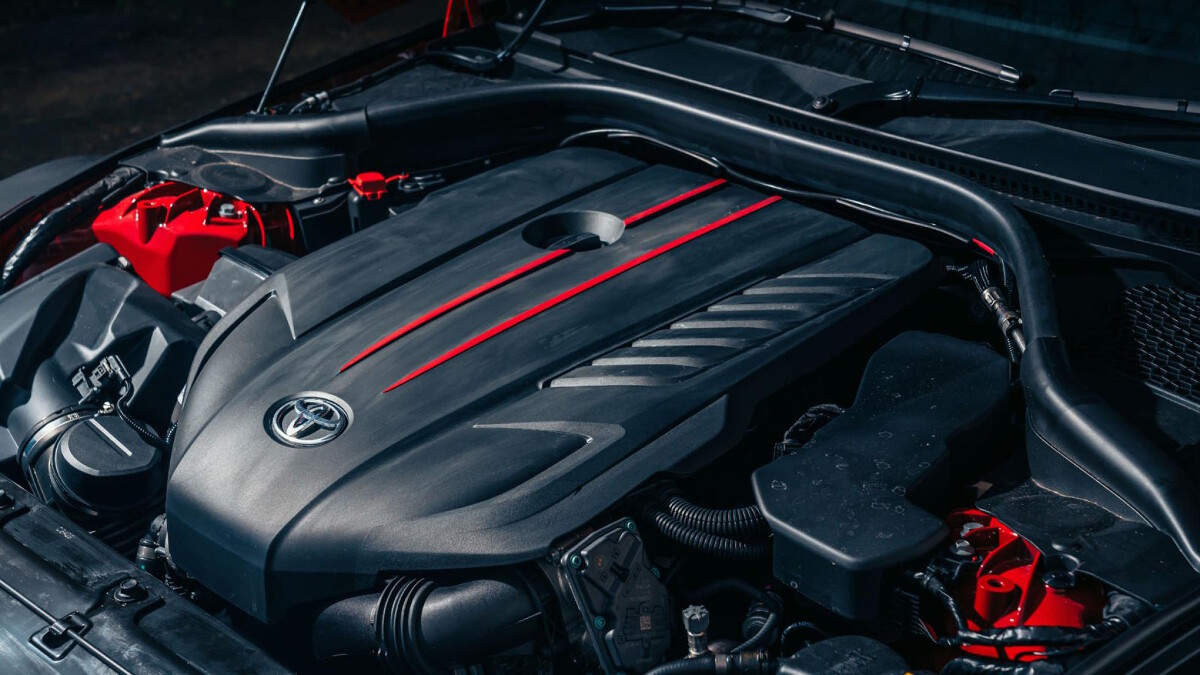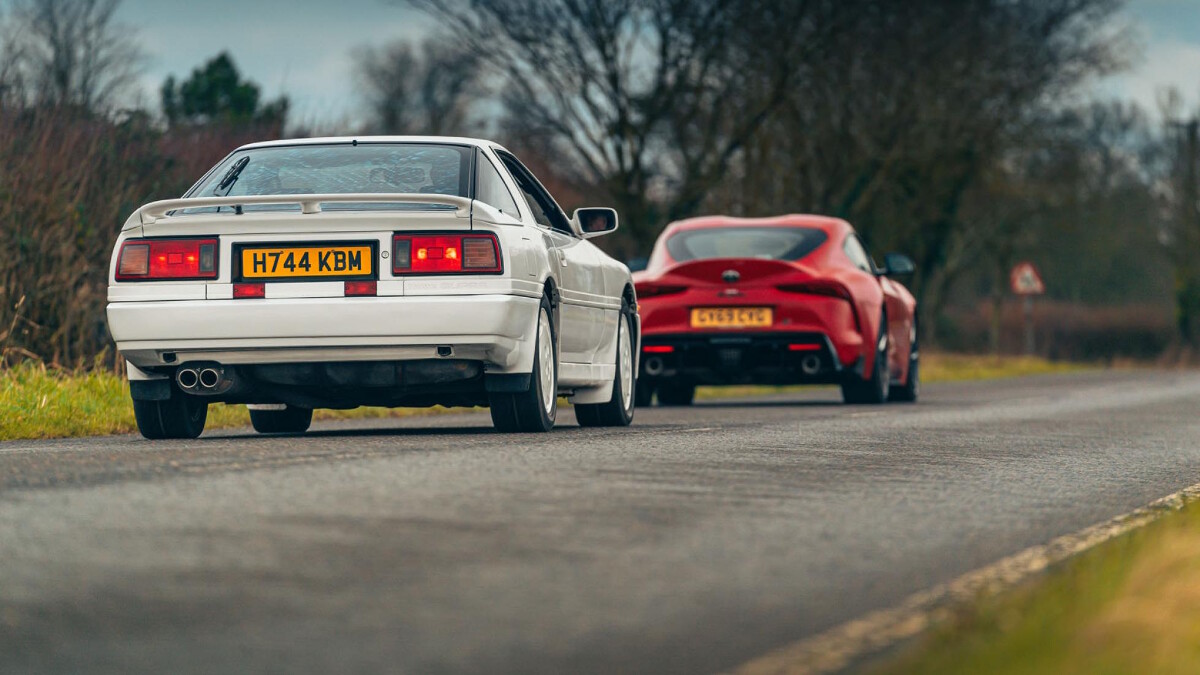 NOTE: This article first appeared on TopGear.com. Minor edits have been made.