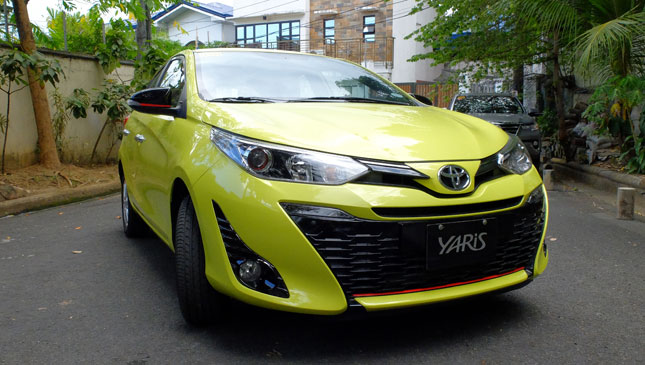 It's been a while since the current Toyota Yaris arrived in the Philippines (2014, to be exact), and it's still not as common on today's streets as you'd expect. In 2017, 1,212 Yaris hatchbacks were sold, compared to 36,734 Vios sedans.
Last year, Toyota Motor Philippines revealed a face-lifted version of the hatchback. While the engine options remained the same, it did receive some notable aesthetic tweaks, which perhaps will make it more appealing to consumers.
Here are four things we observed during our test drive:
Continue reading below ↓
Recommended Videos
1) Its styling got quirkier.
The Yaris's design has always stood out in one way or another. However, the pre-facelift's more mature look kind of deviated from that. For better or worse, the new iteration falls squarely back onto the quirky side of the scale. Up front there are new and thinner swept-back headlights (halogens with LED daytime running lights) and more stylized foglamp housings. The mesh grille is also new, taking on a much bigger shape.
In the back, the headlamps are now slimmer and horizontal. The belt line also takes on an odd curve as it reaches the rear. Overall, the new design stands out in parking lots–whether you want it to or not.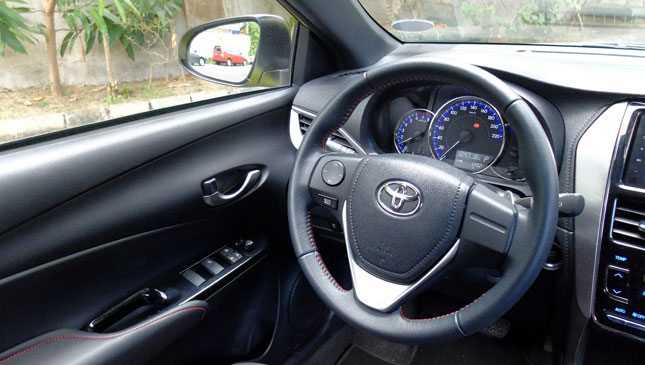 2) The interior is more modern.
The Yaris' insides have also received a slight upgrade. The dome-style instrument cluster is now gone, replaced with a cleaner flat layout. The center console and dashboard get sleeker plastics, and push-button start is now available on the pictured 1.5 S variant. The tiller also gets a minor redesign, capping off the more premium look and feel.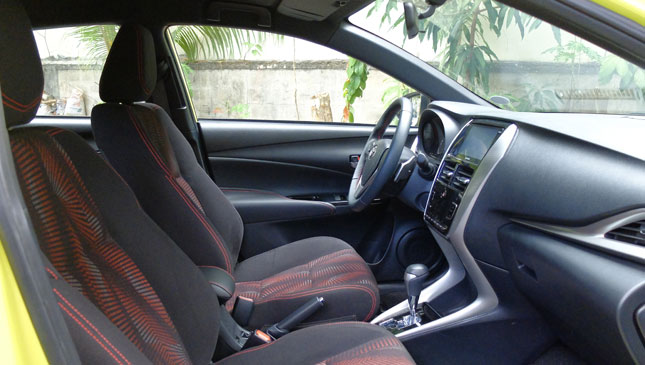 3) It's even roomier now, too.
Compared to other competitors, the Yaris was always roomy despite its size. This new facelift is 25mm longer, which isn't much to write about, but the result is more cargo space in the trunk. That's on top of its already spacious cabin, which can seat a group of reasonably sized adults comfortably on its well-bolstered seats.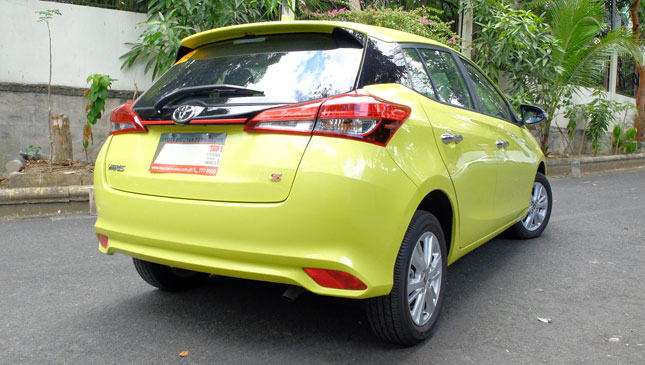 4) It's still an underrated city car.
Despite bearing the badge of a best-selling brand, the Yaris isn't the top dog in its segment, losing ground to the likes of the Honda Jazz and the Mazda 2. And that's a shame. With its mostly comfortable ride, roomy interior, sound fuel economy (previous tests of the 1.5-liter have netted 9-10km/L in the city and 15-16km/L on the highway), and Toyota badge, it's a sleeper in the world of hatchbacks.