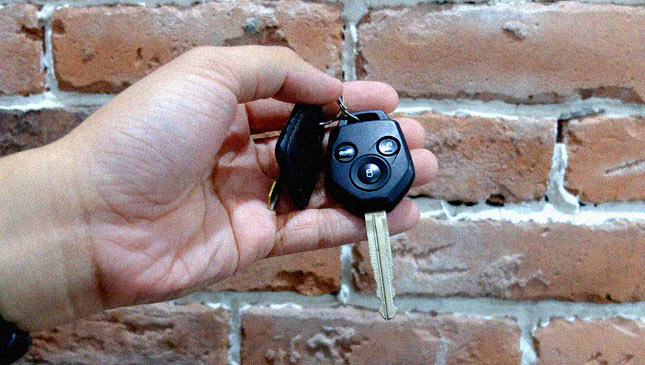 So, the new Tax Reform for Acceleration and Inclusion (TRAIN) law has been in effect for a couple of months now. And we're certain some of you guys have noticed an increase in your monthly take-home pay.
The extra cash will probably come in handy paying for bills, refueling your ride, or just splurging on things in general. But did the TRAIN law help entice any of you guys to drive home a brand-new car from the dealership? It's a very timely question, especially considering how different the Philippine automotive landscape (and its price lists) looks after the tax law's implementation.
Continue reading below ↓
Recommended Videos
We turned to Facebook to find out, and here's what you guys have to say.
These guys look like they won't be buying a new ride:
Ants Veloso: If you guys are planning to buy a new car how about thinking if you've got parking also. By the way, cars aren't the very best investment out there since they depreciate in value the moment they roll out the showroom floor.
Jojo Macapagal: Less income tax, but fuel costs so much more and along with it, everything else.
Josh Cruz: Are you guys nuts? We no longer have space on the road for more cars!
Jansen Dane Robles Imperial: Meh. I don't have a garage for it yet.
Marco Gallego: I was planning to buy a Hilux because pickups are not affected by TRAIN law, but then they just released the "Conquest." New look, new accessories, new name, and a very high leap in price. Not affected, huh?
How about alternative modes of transport:
Hanna Sanchez: I am thinking of how to save on my gas consumption. Commute or ride-sharing?
Pamittan Raffy: No to upgrades muna. Yes to carpooling and biking to work.
Congratulations to these soon-to-be car owners:
Aris-Bernadette Gemino: Picking up a new Hyundai Tucson!
Don Vino Dayao: Mirage hatchback.
Jj Elias: Waiting for the Toyota Corolla Hatchback!
That last bit might be a stretch, but one can dream, right? So again, will you be buying a new ride thanks to the implementation of the TRAIN law?