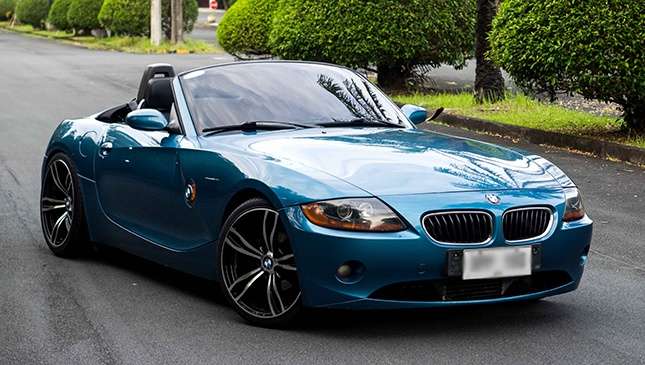 In the old days, selling your car involved posting a classified ad in the newspaper. With the dawn of the Internet, however, the process was streamlined by sites like OLX. Here, sellers could very easily upload photos of their ride, and buyers could also search with ease through thousands of available listings.
I've learned a lot in the last month, and although I am three cars lighter now, I believe I can help you get the best and most bang for your buck when it comes to selling your car online. Here are seven lessons I've learned after selling my cars on the 'net.
Continue reading below ↓
Recommended Videos
1) OLX is good, but Facebook sales groups are the way to go. Sulit.com ushered in modern-day classifieds for most of us. I'd bet that almost anyone looking to buy a secondhand car has used it at least once in their lives. It may still be the go-to, but I recently discovered that there exists a new trend in online commerce, and that is Facebook's selling groups.
For example, the biggest car-related classified ad group (over 241,000 members) in Facebook is the Benta Kotse Group. Facebook groups provide the simplest and most efficient way to sell your car for a number of reasons. Not only is your audience larger, but they can be focused as well.
What's more, you are no longer limited to just general sales; you can join more brand/class specific groups for a more targeted sales experience. For example, there's a vintage car group for those of you into classic cars, and for those into classic Toyotas there's even a vintage Toyota group where you can find the '70's Toyota Celica of your dreams.
The moment someone likes or comments on your post, it is pushed up, so more interesting cars go viral and remain in the feed of most of the group's members. All in all, these groups have greater overall reach making it much easier to sell your car.
2) You will find some sweet deals. How awesome you ask? The craziest one I saw was a 2009 Nissan X-trail. It had a front-end crash and allegedly (emphasis on "alleged") needed only a front bumper and some lights. It had an asking price of only P69,000. For those in the know, the car normally retails for around P350,000, so it pays to be vigilant.
Make sure to bring a mechanic when checking out cars like these. Also, it's free to give the owner a call and ask for more details. It also helps to have a contact in the Land Transportation Office (LTO), since there is always the possibility of a car being stolen. A quick call and license and registration check can go far in ensuring paperwork is legit and providing peace of mind.
3) Some deals may even seem too good to be true (spoiler alert: they probably are). See that shiny Toyota Fortuner being sold for the price of a brand-new Wigo? Yeah, it may be a flooded unit. That Porsche Boxster for the price of a Mazda 2? Yeah, there may be something mechanically wrong with it, which, if you know Porsches, means you'll spend an arm and a leg to fix it.
Be vigilant and do your research. Know an expert in the brand and find a shop that caters to your needs. Come armed with a pile of research and your wits about you, ask the right questions, and prepare to walk away from a car if needed. With 241,000 members, there's bound to be less of a headache somewhere there.
4) Photos make all the difference. With the amount of cars for sale, it may be hard to stand out from the crowd. The easiest way to do this is to take some really nice photos of your car. A photo is like a first impression: take a decent photo with a good background and your car will go viral almost instantly. Try to avoid taking photos of the car in your garage, where the view can get a bit constricted.
You don't need to have a good camera on you as most smartphones can take decent photos nowadays. What's more important is lighting. Make sure that the car is well lit and if you're on a budget, it may be best to take photos during the golden hours of dawn and dusk to really accentuate the lines of your car without harsh lighting
5) You will meet the worst people. It is the Internet after all. Lowballing is a thing; you'll post your car at P400,000 and offers of P200,000 for it will show up. Just ignore them.
People not showing up is also a thing. This is actually more of a problem than lowball offers. It's just the reality of the Internet. Just gird your loins and expect the unexpected.
At the very least, because Facebook groups use your personal account, you can do a quick background check on those messaging you. This is leagues better than random numbers appearing on your phone screen.
6) You will meet the best people, too. It's not all bad though. You're bound to meet some of the good guys on the 'net. These are the like-minded enthusiasts that want to give your car a new home. They know the worth of your car and they respect not just you and your car, but your post as well. They—like the rare car you are hunting for—exist, but are few and far between.
7) The Mitsubishi Pajero from the '90s is immortal. As much as I'd love to own one and how it would play to my nostalgia (I learned how to drive in our family's Pajero), mid-90's Pajeros are still worth around P450,000. Some things never change.