What is it?
Perfection, probably. German outfitter Mechatronik has been dabbling with old Mercedes-Benzes for over two decades now, and it was with this wonderful creation—dubbed the 'M-SL'—that it made its mark.
Indeed, it says as much. "It was impossible to foresee, of course, the success that this concept would bring to the company," says Mechatronik.
In short, the M-SL is a W113-series Mercedes-Benz SL, quietly and subtly updated with a not-so-subtle V8 from a '90s Merc, and lots of sympathetic tweaks to allow this classic shape to live an entirely new kind of life.
Who builds it?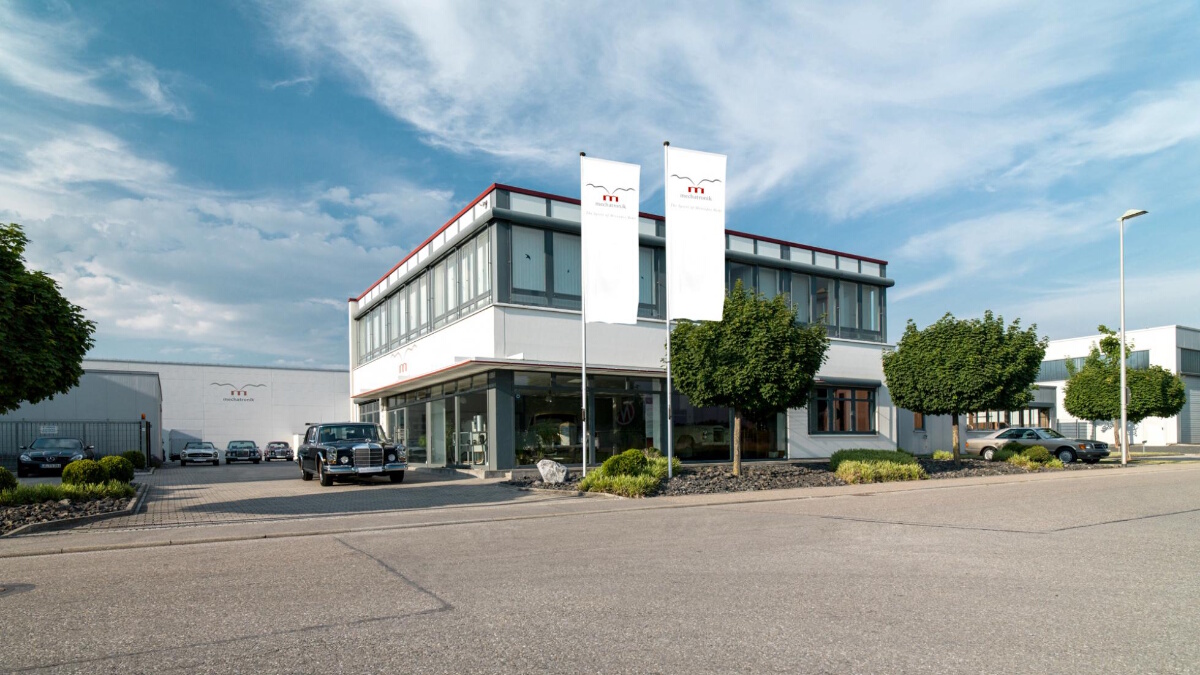 German modifications outfit Mechatronik. It started out in 1997 in Swabia as a three-man workshop, and now occupies 6,000sqm north of Stuttgart. It's staffed by a team of more than 40 enthusiasts who deploy lots of "creativity to ensure the synthesis of old and modern technology." There's even a trainee program.
ADVERTISEMENT - CONTINUE READING BELOW ↓
In short, it aims to keep the original shape—and charm—of the original Benz alive, but stuff in as much modern tech as the chassis and body will allow.
What's been done to it?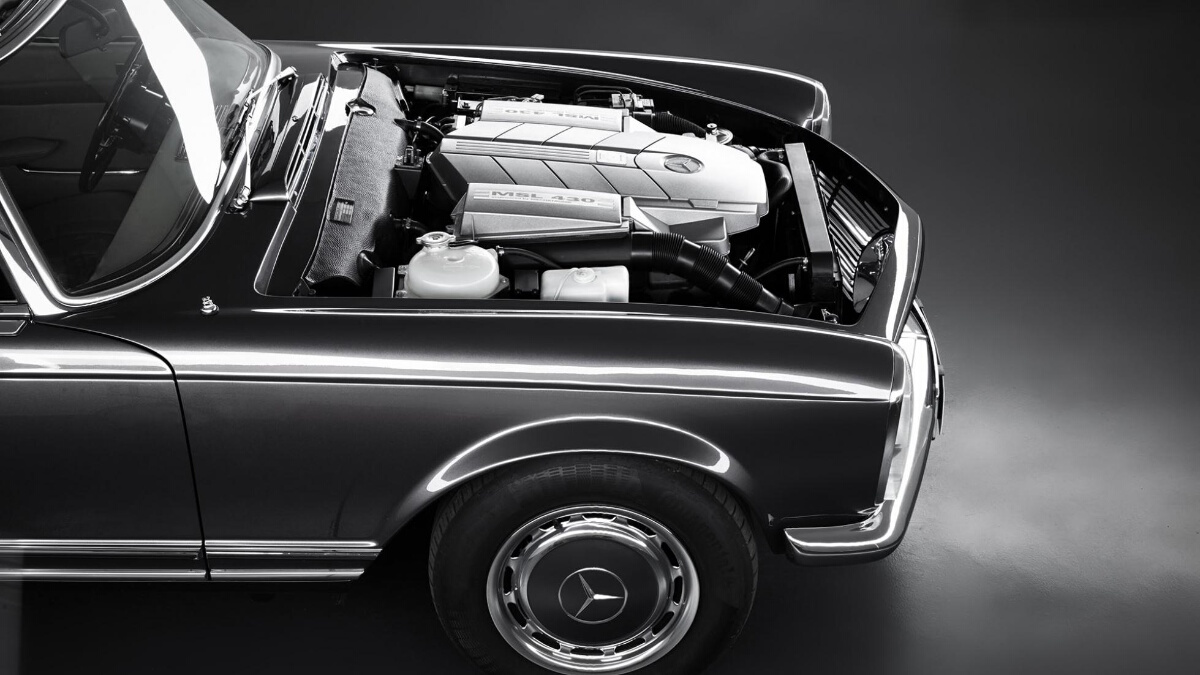 Lots. Mechatronik will either source a base Pagoda for you—which it then fully restores—or you can hand over your own SL. The former allows for greater individual customization, while the latter—dubbed 'New Tech'—is the way to go if you just want specific upgrades and the original, unrestored bodywork.
The really big deal here, of course, is the insertion of a more modern engine. Out goes the Pagoda's '60s straight-six, and in comes Merc's M113 4.3-liter V8 from 1997. It's 30kg lighter than the engine it replaces and offers a really very healthy 275hp.
Each donor engine has to be a low-miler, gets a full inspection and overhaul, and is tested over two days before it's installed and matched to a five-speed Merc auto.
ADVERTISEMENT - CONTINUE READING BELOW ↓
Recommended Videos
Anything else?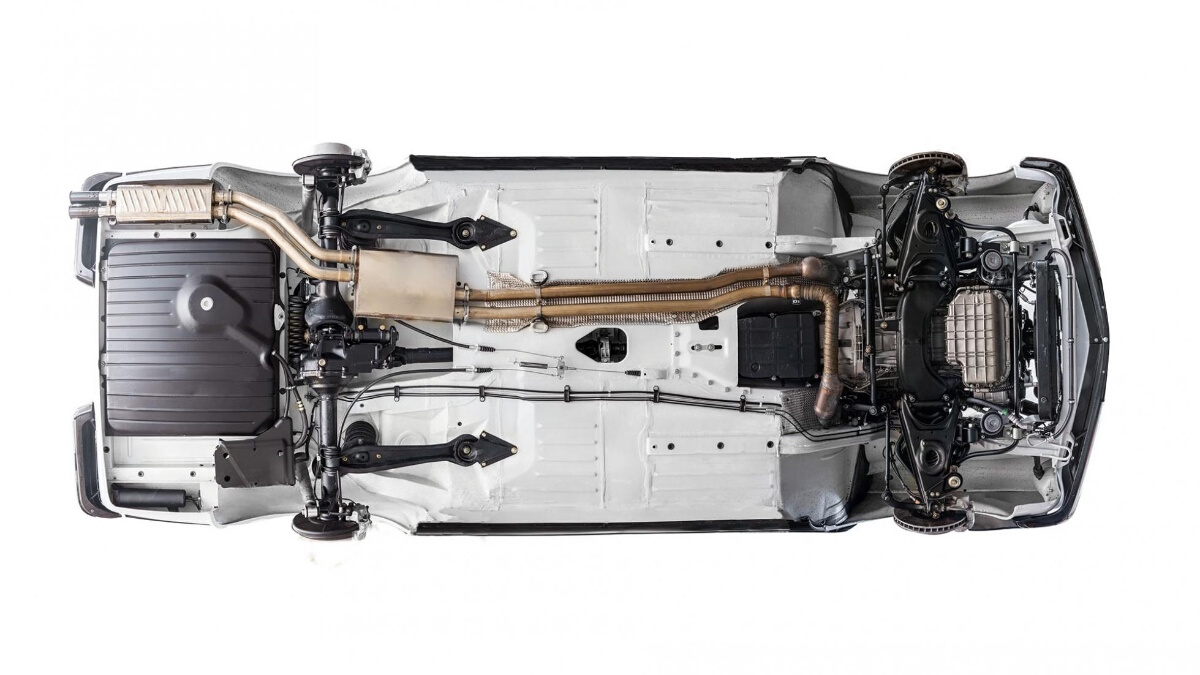 Lots. Mechatronik redevelops the suspension, with KW Automotive shocks and springs all around (tailored to your individual requirements), a standard-fit limited slip diff, ABS, and bigger brakes pinched from a '90s S-Class (ventilated discs, two-piston calipers) on the front axle.
You can choose from a range of exterior colors, and even spec in stuff like Bluetooth, USB connectivity, electric windows, heated comfort seats, air-conditioning, and a satnav. And lots of leather. Really, just open your wallet and say, "Make it so"
How many are being built?
ADVERTISEMENT - CONTINUE READING BELOW ↓
Mechatronik builds them to order, but every year, it will only ever do a maximum of five 'complete assemblies' (where the company sources the car and restores or modifies it) and five 'New-Tech' cars.
Is it fast?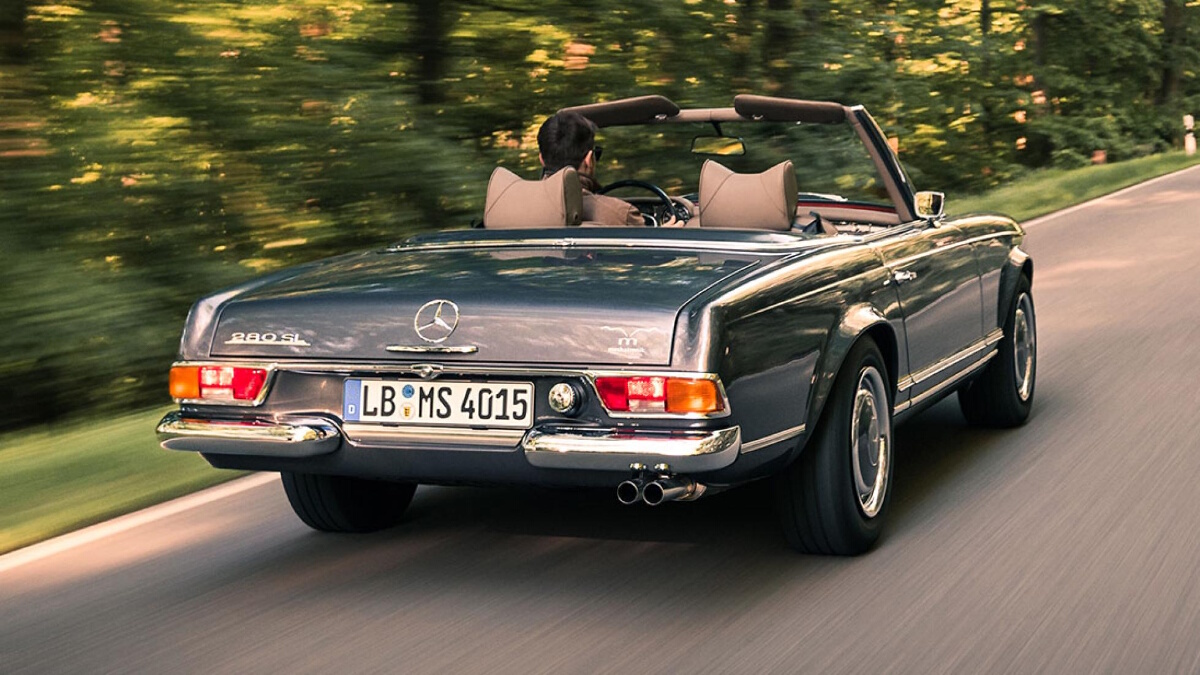 Yes. Fast enough, anyway. Apparently, it'll do 0-100kph in 6.5sec and top out at 209kph. That you're still reading this down here calls for another pic.
How much does it cost?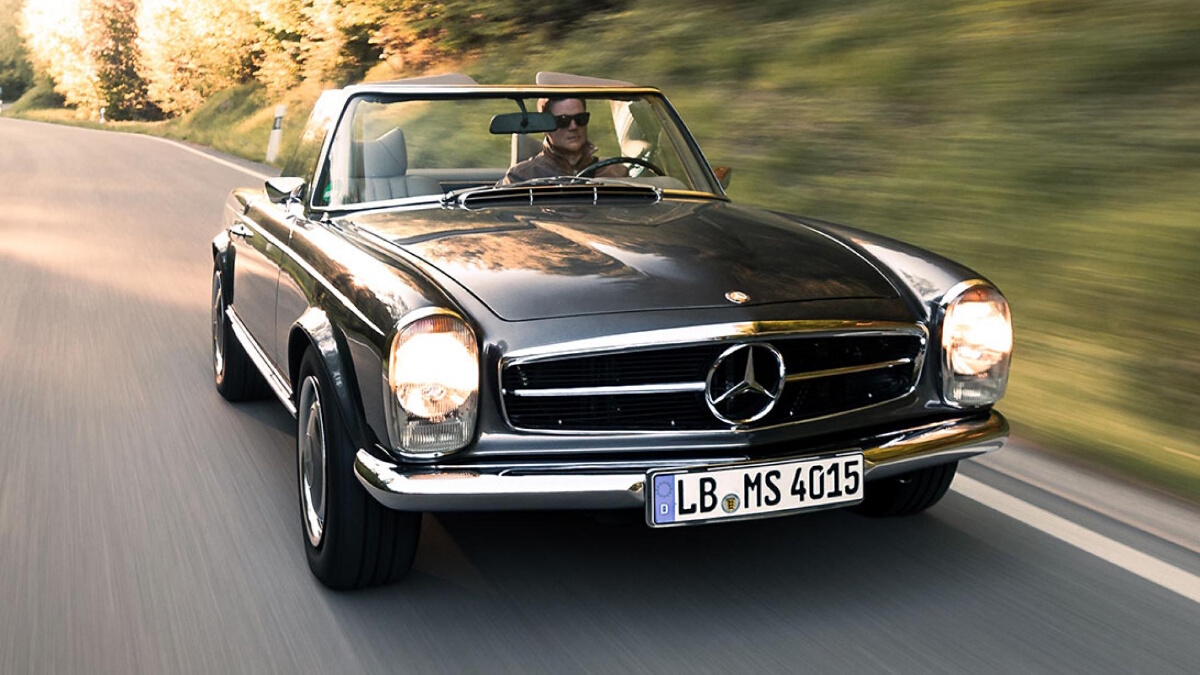 A lot. It all really depends on just how extensively you want it customized.
Why should I care about it?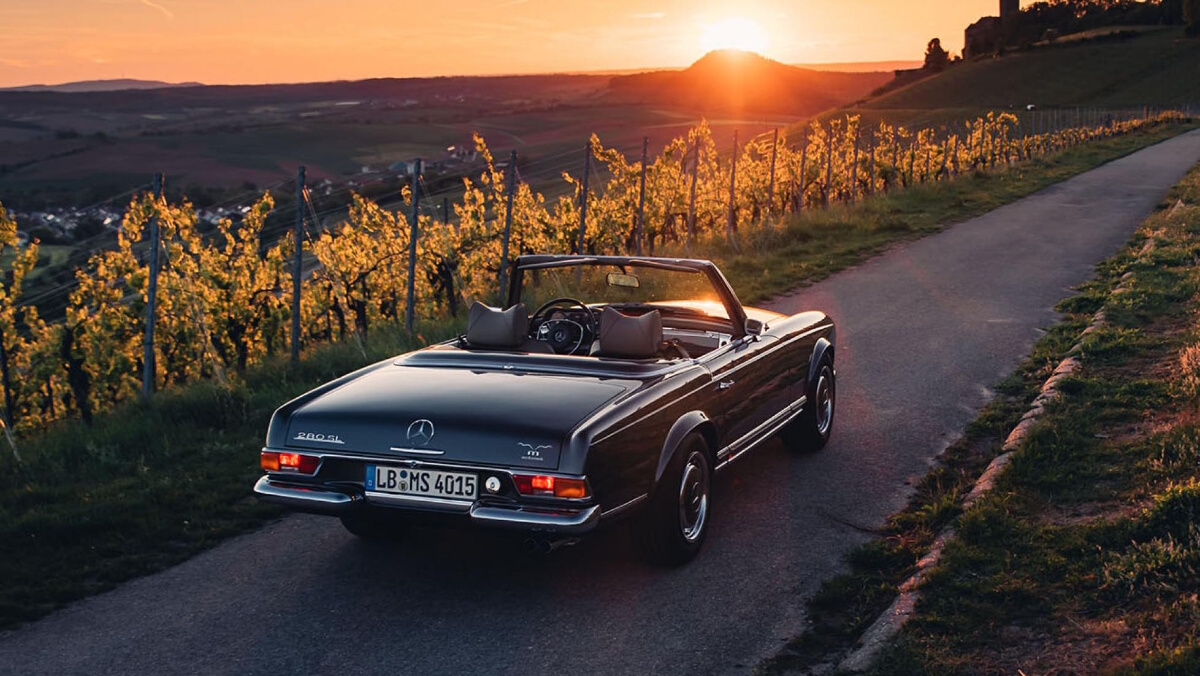 Because this particular Merc SL remains one of the most beautiful cars ever built. Giving it a heart transplant and a full-body workout means it'll live that much longer.
Can you tell me one more interesting fact about it?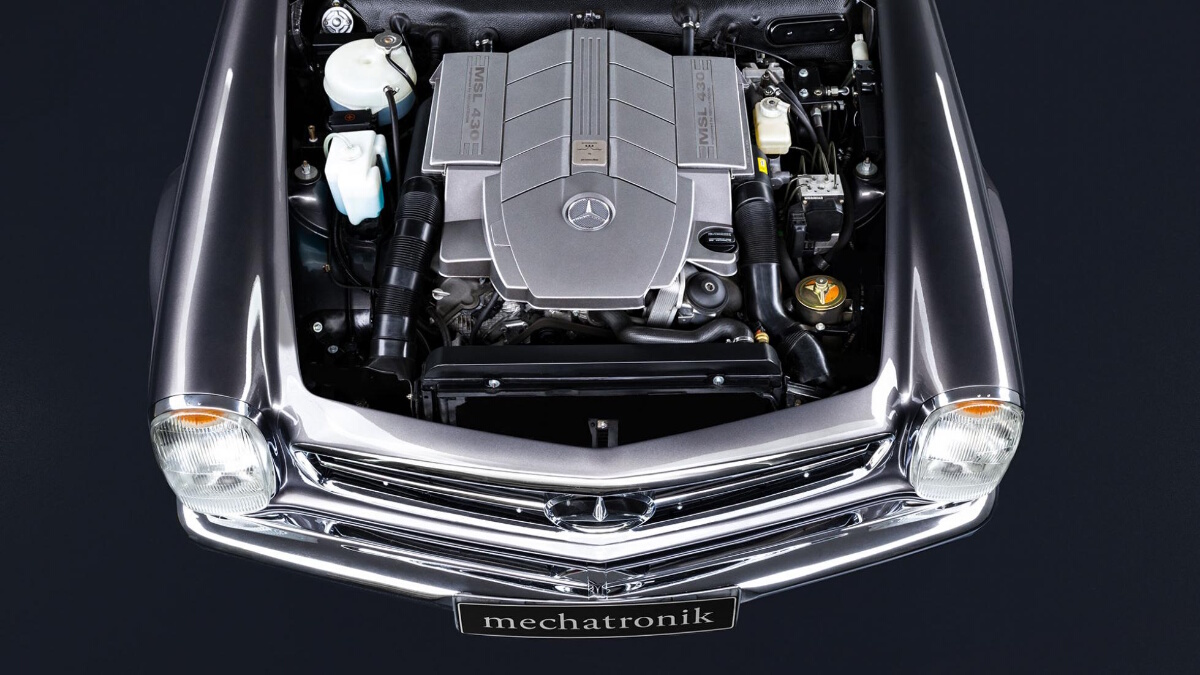 ADVERTISEMENT - CONTINUE READING BELOW ↓
The installation of the engine and the gearbox is done in such a way as to allow owners to simplify its servicing, with Mechatronik saying that you should be able to take this gorgeous restomod into any Mercedes dealer for a once-over.
NOTE: This article first appeared on TopGear.com. Minor edits have been made.