If you're an avid user of the transportation app Uber, you'll notice that its drivers are predominantly male. But once in awhile, you'll get a female Uber driver to drop you off at your destination. Sometimes, if you're lucky enough, that woman behind the wheel might even be a strong, independent, and gorgeous lady like Joyce Tadeo, one of Manila's most stunning Uber drivers out there.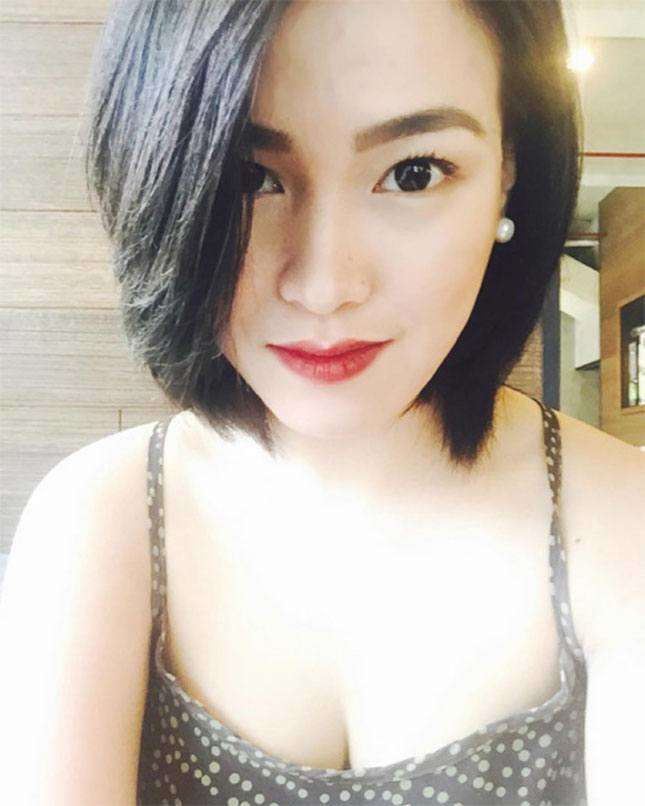 JT, as she is fondly called by close friends, is a BS Psychology graduate who used to work as a medical representative in a pharmaceutical company. However, after succumbing to the hard pressures of the business, she decided to ditch her day job and find an alternative mode of earning. One of her guy friends, who is an Uber driver himself, encouraged her to apply and get behind the wheel.
Continue reading below ↓
Recommended Videos
"I'm a risk taker. I'm always up for something unusual," JT shares. "And when I saw his earnings, that's what motivated me the most."
She joined Uber in October 2016, and her regular route includes the streets of Makati, Ortigas, and Bonifacio Global City.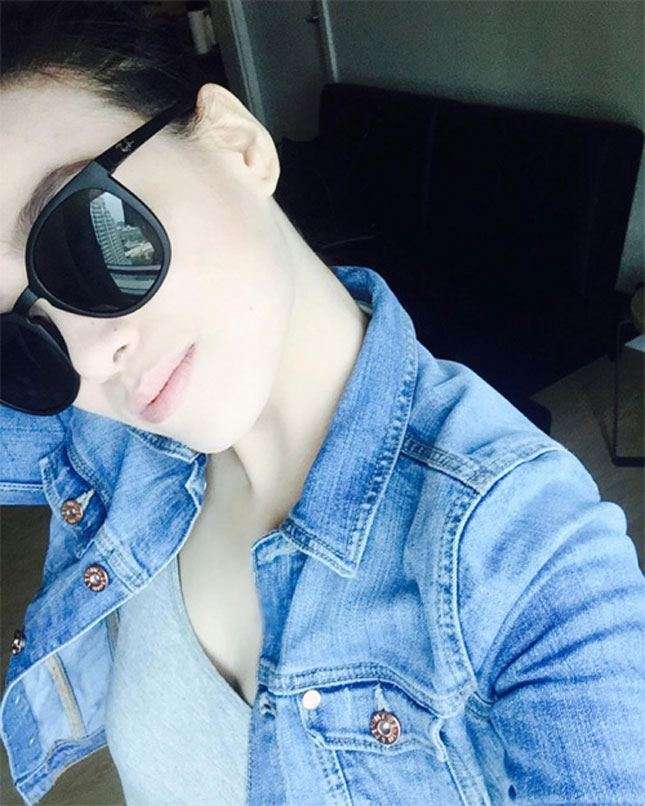 JT says it's actually flattering to be a female Uber driver. "Most of my passengers are really surprised whenever they book me as their driver. I often get compliments and I really appreciate them. Others even ask for selfies and post my Uber details on social media. Since then, I've gotten used to it. I enjoy the feeling of being liked."
When asked about her most memorable Uber driving experience, she recounts a hilarious and intimate moment with some clients. "When I picked up a couple in a motel. Ha ha! It really felt awkward. I couldn't help but have some naughty thoughts."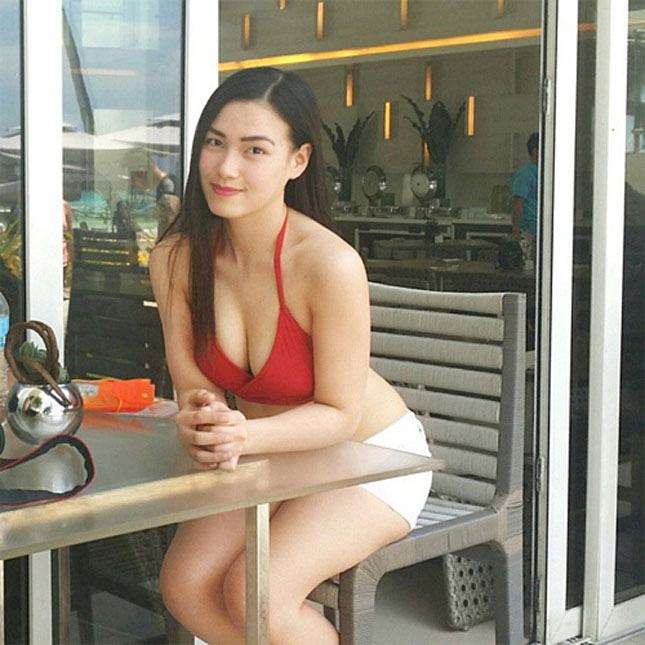 As a female Uber driver, Joyce knows the importance of safety. And to keep herself ready in case some bastard passenger goes crazy, she makes sure to be armed and prepared. Her weapons of choice: "I always have my rosary and pepper spray for protection beside me."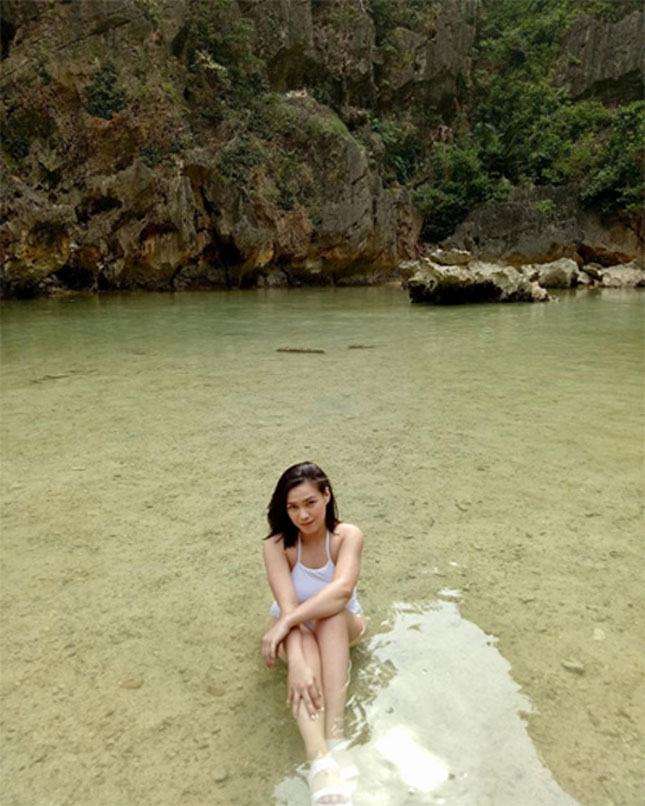 Should you find yourself on one of her rides, don't be afraid to talk to JT. She doesn't mind at all when her passengers initiate conversation. "Everybody knows that traffic is terrible. Some light conversation is always a good time killer."
Apart from Uber driving, JT keeps herself busy attending dressmaking classes in Miriam College in the hopes of opening a clothing business in the future.
During her downtime, a trip to the beach for some R&R is JT's best bet. For her, nothing beats lounging on the sand or taking a much-needed dip in the ocean. "I love nature tripping because it helps me feel disconnected from the chaos happening in the city."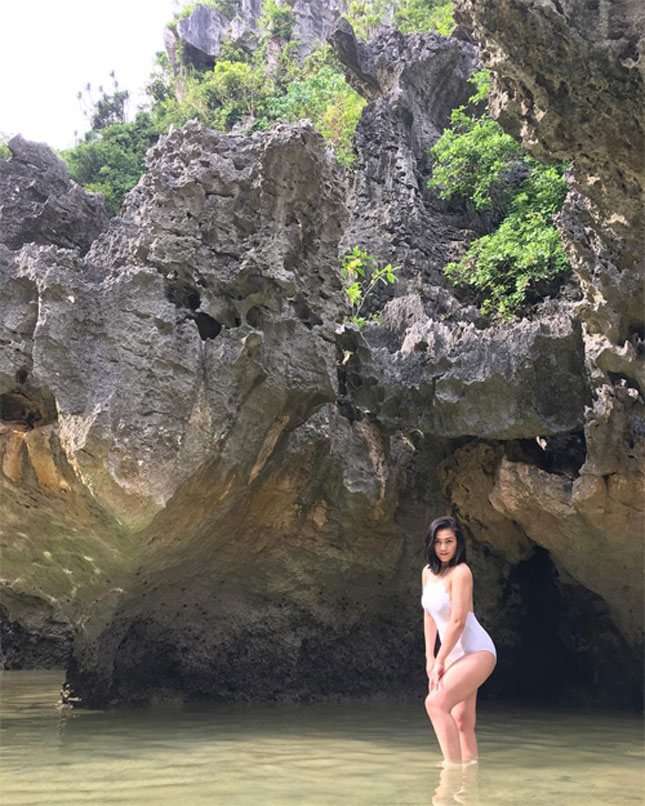 You deserve the break, JT. It's time to slow down. After all, you seem to be a very hard worker.
NOTE: This article first appeared on Fhm.com.ph. Minor edits have been made.