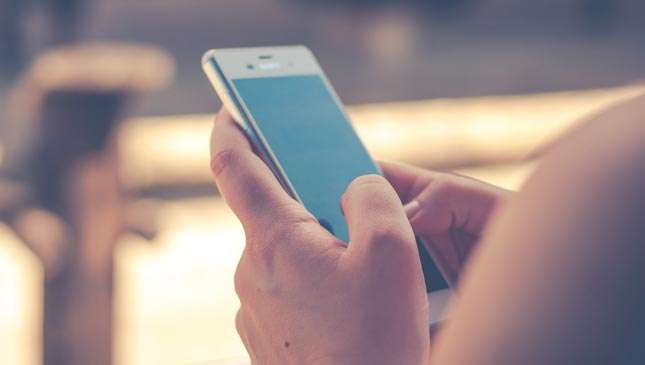 The furor over ride-sharing services Grab and Uber may have died down a little, thanks to a compromise agreement between the parties, but the LFTRB gave everyone quite a scare.
When we posted the story on our Facebook page, the reactions from netizens were quite strong. In what shouldn't be a surprise to anyone, Grab and Uber have become a big part of our daily lives. Need proof? Read these stories submitted by our audience:
"Taxi drivers charge me extra or they never have exact change. Also, I don't feel safe in a cab. Uber has made my life so much easier—four taps (on my smartphone) and I'm all set. I don't have to pay for gas or parking fees. Plus, I can nap during rush hour!" - Janelle, 28, project manager
Continue reading below ↓
Recommended Videos
"Yes I have used both. Since using them I started going to Metro Manila again. I don't worry about parking and I can do stuff while going from one appointment to the next. I just leave my vehicle at a parking lot somewhere and then go around. Dati allergic ako pumunta sa Metro Manila because I hate driving there." - Myrna, 54, executive
"Grab was supposed to be an alternative. Instead, it became the go-to mode of transportation of mine especially in the airport where most, if not all, taxis wouldn't want to take passengers. Unlike taxi drivers, I never experienced a bad incident with them. They're very respectful and engaging which makes me wonder why they—who provide quality service to commuters—are the ones being targeted by the LTFRB instead of the other forms of transportation that need improvement. I just hope the guys there would realize the mistake they'll be making if this pushes through." - Mike, 27, purchaser
"I'm a late bloomer when it comes to Uber having only used it this May, despite hearing good things about it. I'd rather drive, thinking it can't get more convenient than driving my own car. And now my Toyota Fortuner is gathering dust in the garage. I'd rather Uber than drive. The drivers are courteous, the cars clean. Before they begin to drive off after picking you up, they politely ask 'Start ko na po?' I feel safe and I don't have to look at a meter that seems to go faster than it should because the cost is pre-determined. Uber is so good, it has replaced my car." - Myra, 52, businesswoman
"Well, basically since I don't go to work every day, I don't really need a car. So I take an Uber because it's really convenient and I don't have to deal with the hassle of commuting or trying to deal with taxi drivers who don't give a crap about their customers. Also for shoots where I have to bring equipment, it's easier to take an Uber." - Paolo, 26, freelance videographer
"As a project manager, it's important to maximize your time. With Uber and Grab I can work while on the road. Fees are fixed, travel is convenient, security is ensured. Imagine, with a simple app you reduce the waiting and the bargaining. F*** you, LTFRB. – Lyndon, 26, project manager
"What I love about Uber is the convenience it gives me. Booking a trip has always been easy. I can choose the type of Uber ride I want—UberBlack for dress up events, UberX for morning rides to the office, UberPool going home since it's least expensive, and UberXL for a ride with a group. I like the cashless transactions. I can't count the number of times I've heard a cab driver tell me 'Ay, wala akong barya. Kakalabas ko lang ng garahe.' Paying via card definitely put a stop to that remark. Uber has made life easy for me as a commuter. And I wouldn't want to ever go back to how things were before." - Kyleen, 37, BPO manager
"I leave for work around 5:30am. When I take the bus or train aabutin ako not less than 30 minutes to get to work. When I take Uber, I'm there within 10 to 15 minutes. 45 minutes pag bus or train. Hassle talaga public transport pag rush hour." – Marion, 25, graphic designer
"Working inside an Air Force base and in the unpredictable traffic around NAIA makes my office difficult to get to. Missing the company shuttle from Makati was never an option, and was a sure ticket to being late, but, inevitably, it happens. And when it did, four out of five taxis (no kidding) would refuse to take me as a passenger or refuse to do it without 'plus fifty' or 'dagdag.' Since Uber started, I've had an option that's incomparably more reliable and comfortable than any taxi out there. Thanks to Uber, the inevitable was no longer dreadful." — Jericho, 25, project manager
The people have spoken.