We must confess to not having heard of Dutch outfit Vandenbrink Design before today. However, consider them well and truly on our radar now, thanks to this. The first of a very limited series of shooting brake, estate versions of the Ferrari 612 Scaglietti. Well, you'll either love it or you'll hate it, we'll bet. From some angles it leans into the 'phwoar' camp. From others, it's a bit of a, erm, Prancing Hearse.
Thank you, thank you. Here all week.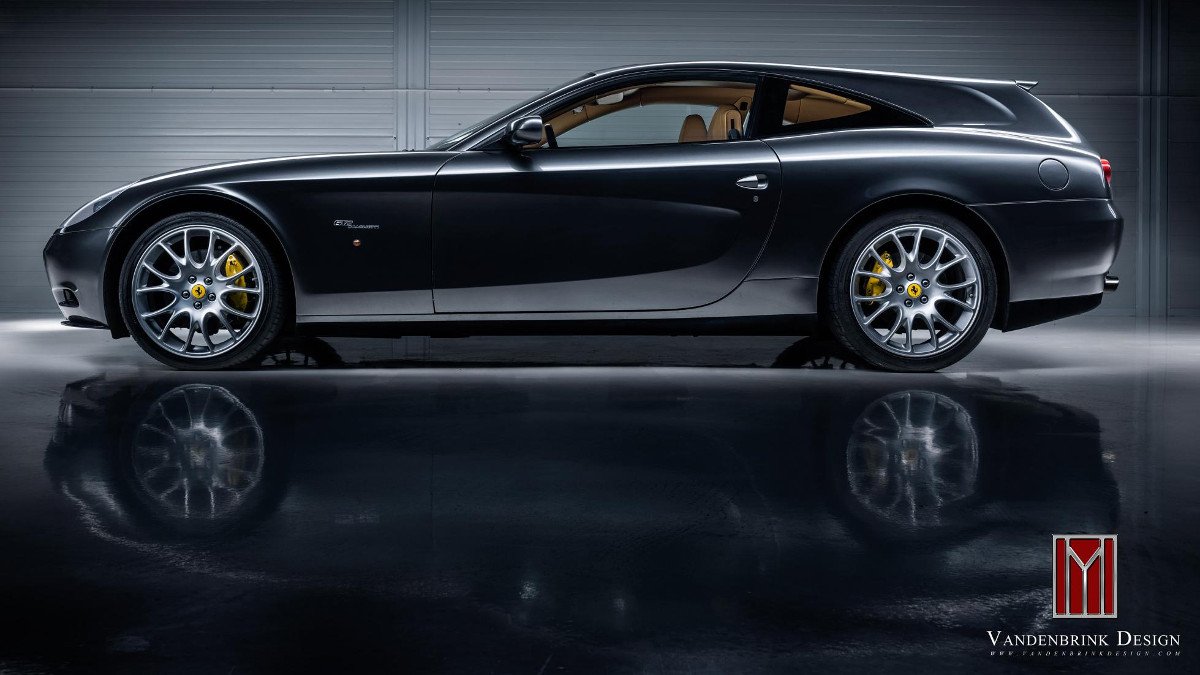 It's been a long time in the making: 11 years in fact. Yep, way back in 2008, before you were born, the first sketches were drawn. Back then, Ferrari's four-seater GT wasn't the GTC4Lusso, nor the FF, but its rear-wheel drive father: the 612. Ask your parents. It brandished a 5.7-liter V12 developing 533hp, and you could have it with a six-speed manual gearbox. Sadly, only 199 people did. Almost 3,000 went for the 'F1' paddleshifter—like this donor car.
ADVERTISEMENT - CONTINUE READING BELOW ↓
Vandenbrink Design says that the 'shooting brake' body style (basically a two-door coupe with a wagon cargo area designed originally to go shooting with) is due a revival, and we couldn't agree more. Fewer fat SUVs, and more of these, please. Check out the gallery above for Vandenbrink's idea of what a racetrack-spec 612 Shooting Brake could look like. Or, perhaps, one designed for pony club.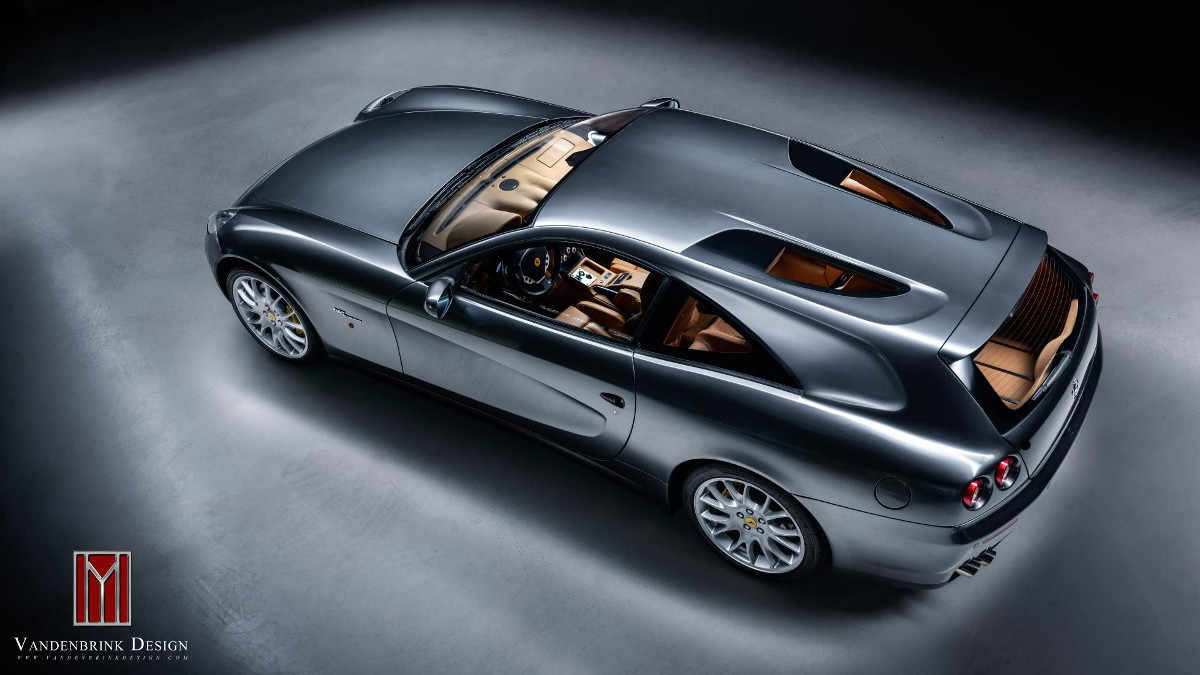 No, there's no Nürburgring lap time. Or active aerodynamics. It can't generate enough downforce to drive on the ceiling, and there's no word on whether that taller backside has hurt the Scaglietti's ability to romp from 0-100kph in 4.2 seconds.
Who cares about all of that binary nonsense? Just look at it. And decide: is it gorgeous, or ghastly?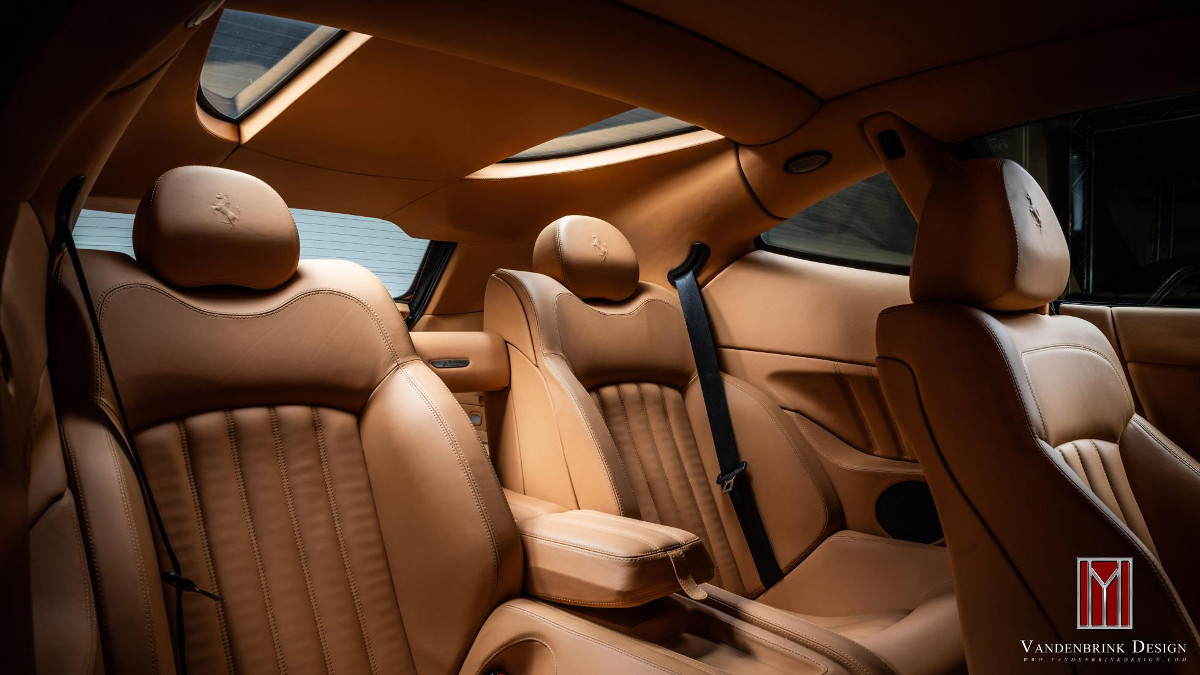 ADVERTISEMENT - CONTINUE READING BELOW ↓
Recommended Videos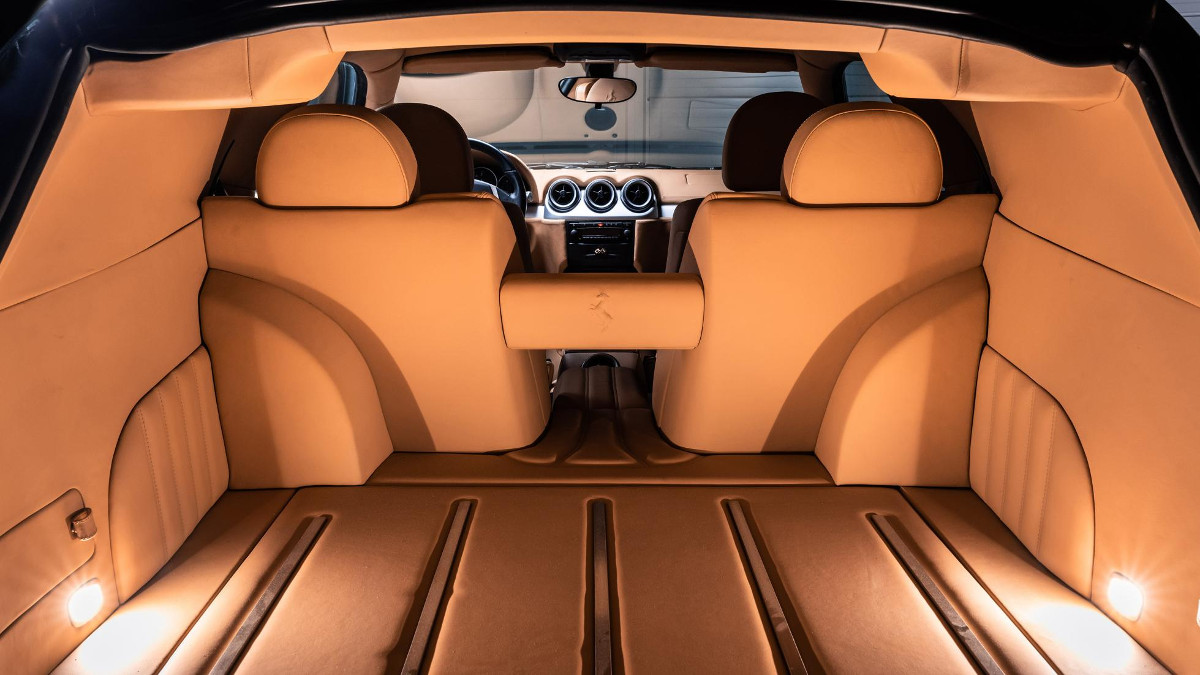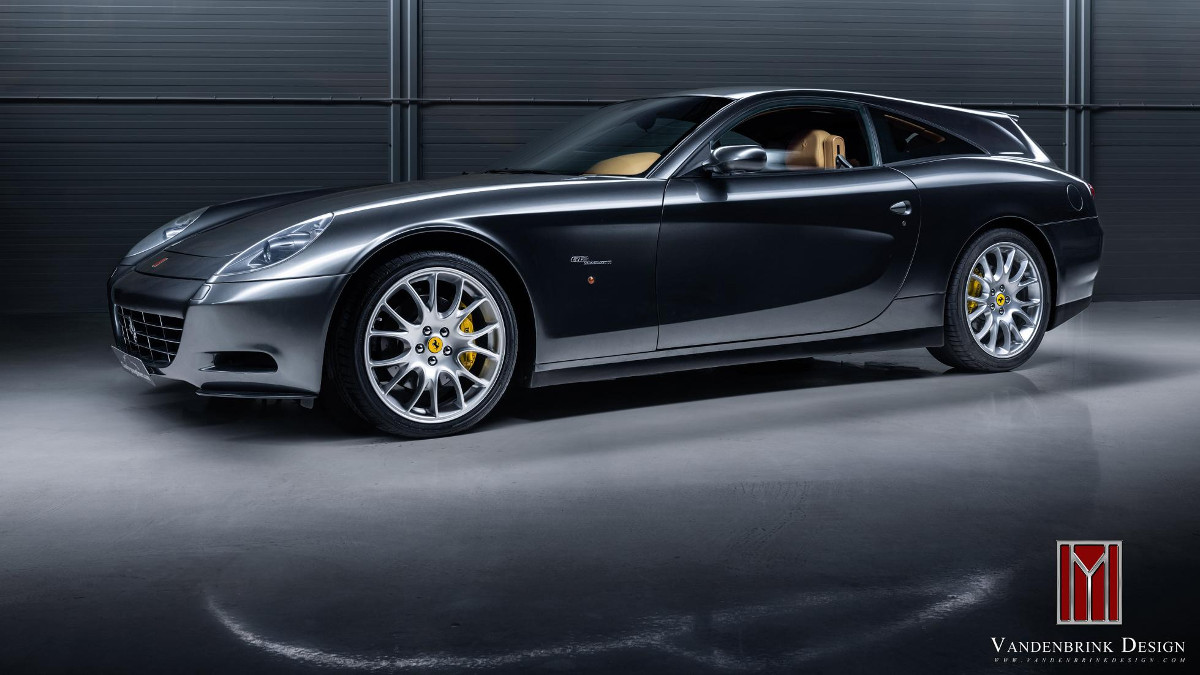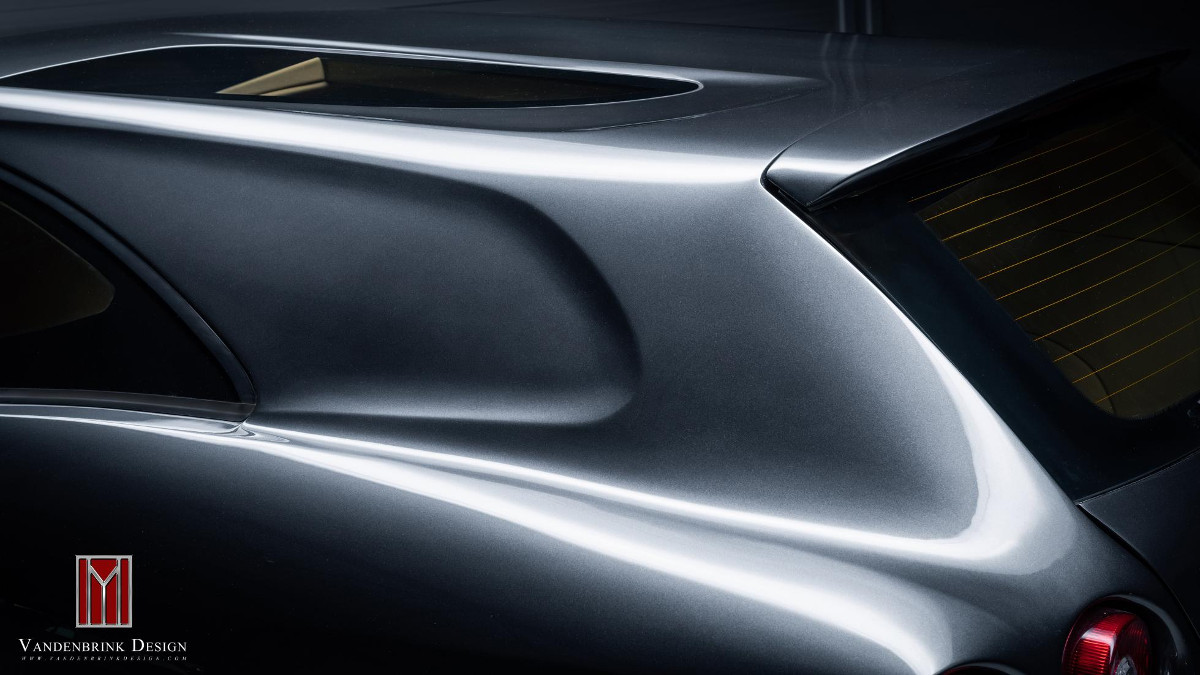 ADVERTISEMENT - CONTINUE READING BELOW ↓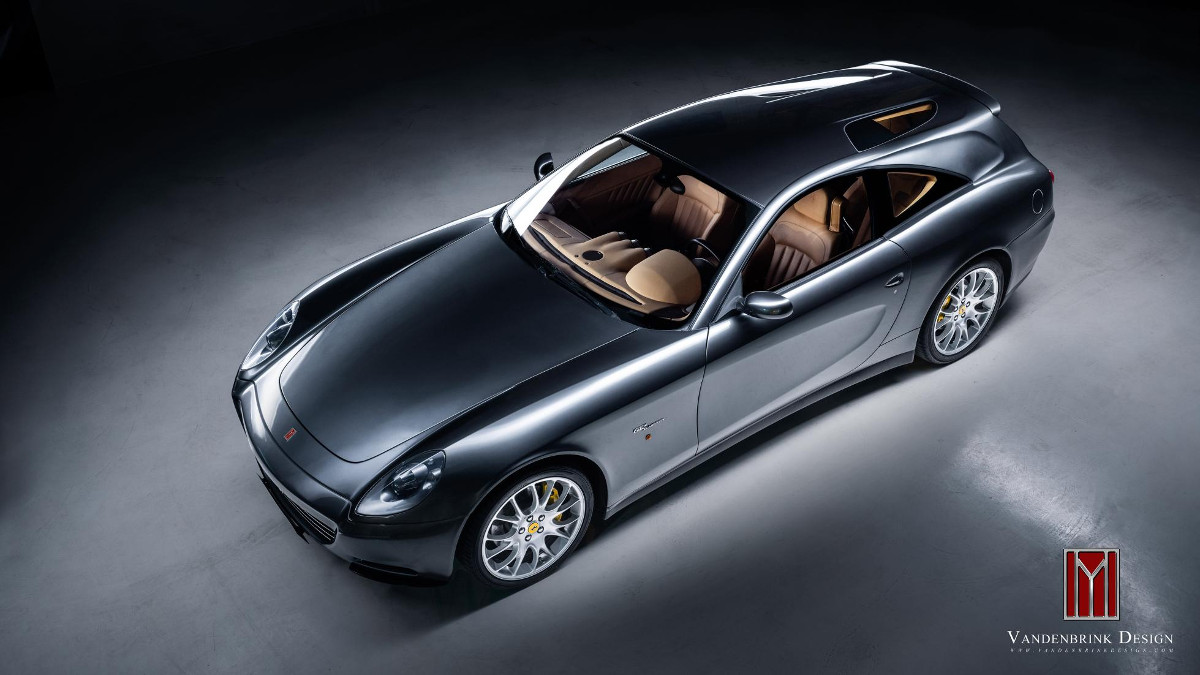 NOTE: This article first appeared on TopGear.com. Minor edits have been made.