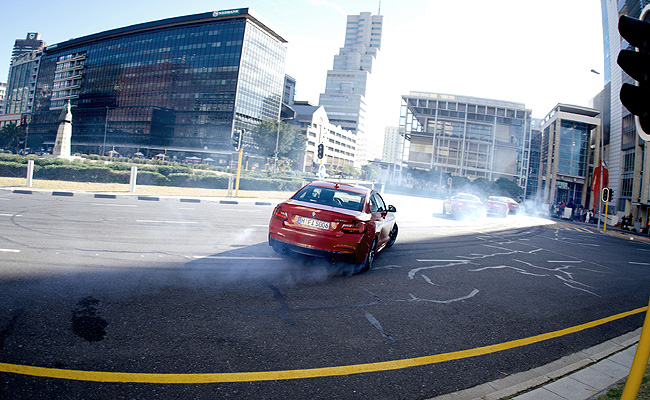 BMW has released a video highlighting the capability of the M235i Coupe by staging a "drift mob show" in the South African city of Cape Town featuring five units of the two-door sports car.
With professional stunt drivers behind the wheel--led by 2012 Manila visitor Rhys Millen--the stunt was staged around the Coen Steytler Roundabout and captured on video by "a Hollywood film crew" (and by the city's lucky residents who happened to be in the area).
Check out the video below.
If you're viewing this on a mobile device and can't see the video, please click here.
Continue reading below ↓
Recommended Videos