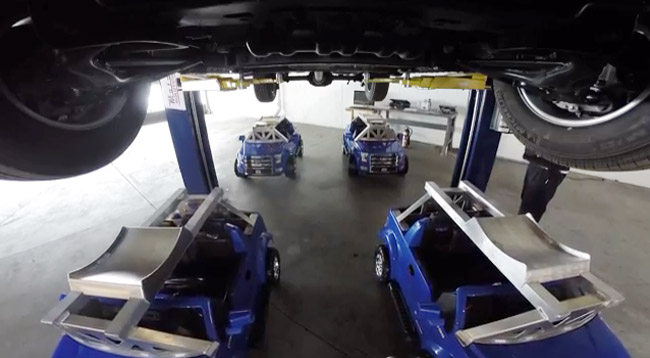 Kids' toys aren't expected to last long due to the kinds of abuse toddlers subject them to. Toymaker Fisher-Price knows this too well, which is probably why its Power Wheels version of the Ford F-150 pickup truck can actually carry a real-life F-150.
Power Wheels is Fisher-Price's brand of battery-operated toy cars that children up to six years of age can drive up to 8kph. In addition, most of its toy vehicles are based on real-life models, like the F-150 you see here. Now, to demonstrate just how strong and tough the F-150 toy is, a 1,869kg full-size (read: real-life) F-150 was placed on a lifter, carried off the ground, and then placed on four Power Wheels F-150s. It's also to the real-life F-150's credit that it's over 300kg lighter than the previous model, thanks to the extensive use of aluminum in its body.
Watch the video below to see for yourself.
If you're viewing this on a mobile device and can't see the video, please click here.
Continue reading below ↓
Recommended Videos