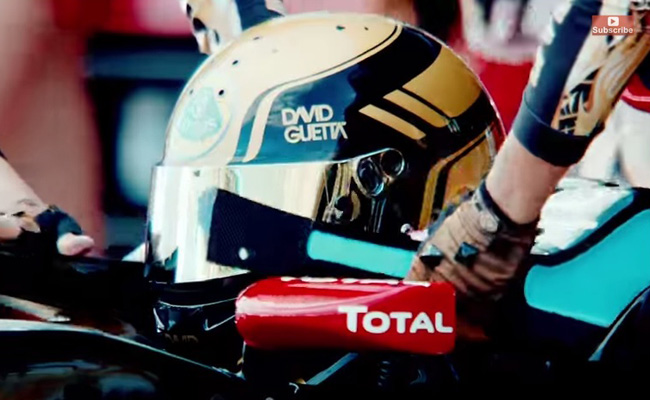 Electronic music producer and superstar DJ David Guetta has released a music video for 'Dangerous', the first single from his upcoming sixth studio album Listen. However, while the song isn't particularly catchy unlike some of his earlier hits, the reason it's being discussed here is that the video has a Formula 1 theme to it.
Guetta plays an F1 driver in the video and even has his name on the car (which looks like an E21 Lotus F1 car). Going up against him as his main rival is actor James Purefoy, while Guetta's teammate is played by Lotus F1 driver Romain Grosjean.
As we said, the music isn't exactly ear candy--although it grows on you fast--but the video is another story. Look closely at the cars and it's clear the E21 is racing what look like less-powerful Formula Renault cars. Now, why couldn't today's Formula 1 mechanics all look like beautiful, scantily clad models just like in this music video?
ADVERTISEMENT - CONTINUE READING BELOW ↓
Watch the video for 'Dangerous' below.
If you're viewing this on a mobile device and can't see the video, please click here.
ADVERTISEMENT - CONTINUE READING BELOW ↓
Recommended Videos