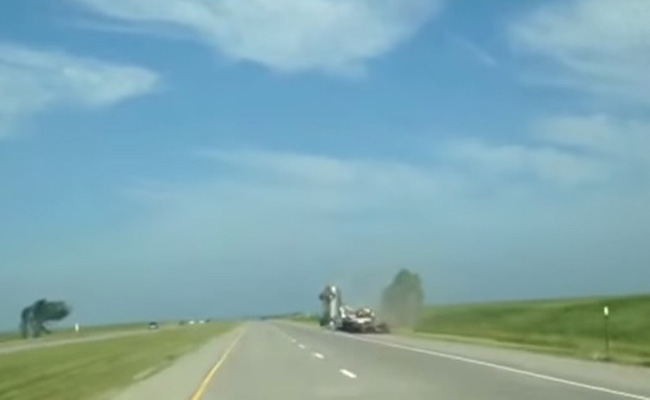 Motorists are warned never to drive on a road's shoulder. After all, it's primarily used as an emergency lane for vehicles to stop on in case of a breakdown. During times of emergency, however, emergency vehicles like ambulances and police cars use the shoulder to bypass traffic.
Well, one video surfaced on YouTube recently, which shows why motorists should avoid using the shoulder, simply because you don't know what's waiting for you up ahead.
Supposedly taken on Interstate 70 in Kansas, USA, the video shows an unidentified SUV barreling down the highway's shoulder when it comes upon a parked truck and the trailer it's towing. The problem is that the trailer's ramp is down so you can just imagine what happens to the SUV upon reaching the ramp at full speed.
Considering the highway was free of traffic, we can only wonder why the SUV was driving on the shoulder in the first place.
If you're viewing this on a mobile device and can't see the video, please click here.