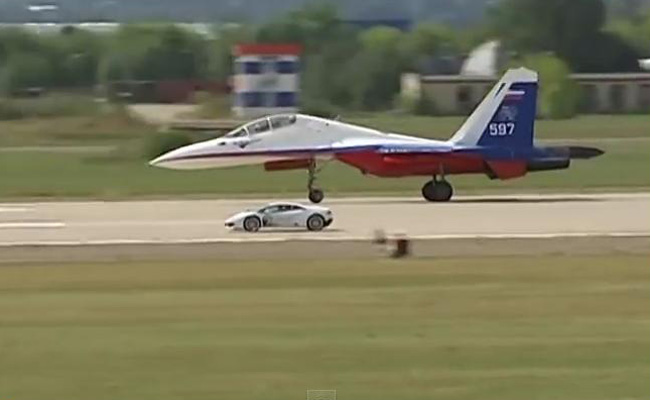 The spectacle of a supercar drag-racing a jet plane down a runaway isn't new. Even our widely popular Top Gear TV show did it in 2009 featuring a Bugatti Veyron versus a Eurofighter Typhoon.
For this video, we see a Lamborghini Huracan taking on a Russian jet fighter. As expected, while the Huracan was quicker off the line, the plane seemed to have caught up with it just before the 10-second mark and was airborne around 14 seconds in.
The video also seemed to mimic the format used on Top Gear since both vehicles turned around after an unspecified distance, and then raced back to the starting line. Of course, with the aircraft's jet engines at full chat, we don't need to tell you which one won but you can see for yourself in the video below.
If you're viewing this on a mobile device and can't see the video, please click here.
ADVERTISEMENT - CONTINUE READING BELOW ↓
ADVERTISEMENT - CONTINUE READING BELOW ↓
Recommended Videos