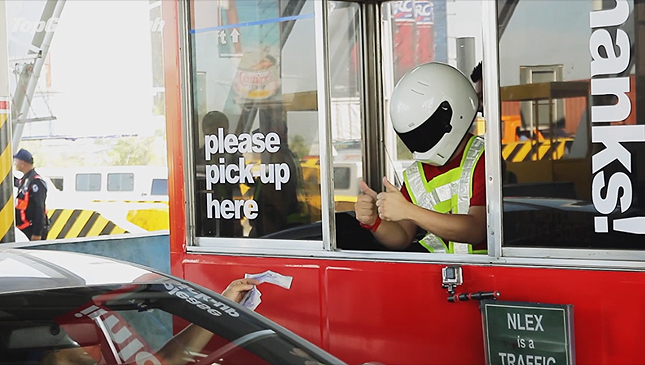 By now, you must have heard of the #imlovinit24 marketing campaign of McDonald's. In case you've been busy making follow-up calls to your car dealership about your license plate and missed this campaign, here's the gist: The fast-food chain performed 24 acts of surprise or kindness in 24 different cities (one of which was Manila) on March 24.
Each city had a unique surprise. And in Manila, McDonald's Philippines thought of bringing the surprise to motorists passing through SLEX and NLEX from 6:30am to 8:30am. The fast-food giant converted one tollbooth each on SLEX and NLEX into a McTollbooth, which waived the toll fees of motorists who passed through these lanes. Moreover, they got free McMuffins!
Celebrities took turns to man the specially converted booths. Household names like Xian Lim, Enrique Gil and Lovi Poe were up early in the morning to surprise motorists bound for Manila.
On the NLEX McTollbooth, McDonald's Philippines CEO Kenneth S. Yang gave away the first McMuffin. Our editor in chief, Vernon B. Sarne, took the last 30-minute shift and learned some lessons manning the booth.
Watch our behind-the-scenes footage of his McTollbooth stint showing the surprised look on people's faces upon seeing a man wearing Stig's helmet refuse their toll payments and hand them McMuffins instead. "Everyone is merely on a journey; everyone is just trying to get to a destination," our editor wrote. "Would it really kill you if you helped make that journey as pleasant as possible?"
Let's help one another make our everyday drive as pleasant as possible. Surprise a fellow motorist by being nice on the road instead of being rude.
ADVERTISEMENT - CONTINUE READING BELOW ↓
If you're viewing this on a mobile device and can't see the video, please click here.
ADVERTISEMENT - CONTINUE READING BELOW ↓
Recommended Videos