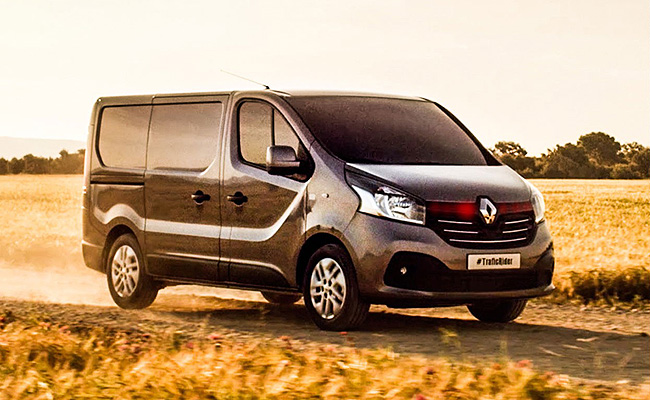 If you grew up in the 1980s, you're likely familiar with the old Knight Rider TV series that starred David Hasselhoff and a heavily modified Pontiac Firebird Trans Am known as KITT. As you know, driver and car fought crime for the fictitious Foundation for Law and Government.
For some reason, French carmaker Renault thought it would be fun to remake at least the TV series' opening sequence for its all-new Trafic light commercial van. And instead of Hasselhoff's Michael Knight character, we get the slightly balding Michael Craftsman.
"This is an unprecedented initiative for a Renault LCV," said Renault global advertising and media director Caroline Mechai. "The intention is to give the Trafic a more dynamic image and reach out to a broader audience than simply business users."
Watch the Trafic Rider in the video below.
If you're viewing this on a mobile device and can't see the video, please click here.
ADVERTISEMENT - CONTINUE READING BELOW ↓