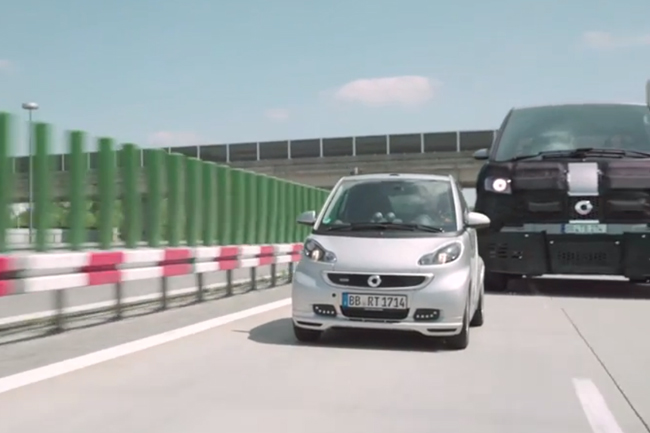 While browsing the Internet, we stumbled upon this humorous ad from Smart Automobile, a sister company of Mercedes-Benz. Smart is about to reveal its latest city car, and it created this parody to drum up interest in its new product. Even if we don't officially have Smart cars here in our market, the ad certainly got our attention.
It's obviously a prank, although the video is so well-crafted you wonder, just a little bit, if Smart is serious. And that makes it funnier. The part where the humongous Smart clears an aerodynamic path for other cars is comedic genius.
Some will recall that local Mercedes distributor CATS Motors used to sell some Smart models here in our country several years back. We wouldn't mind seeing a fun brand like this on our roads again. Besides, it's time we embraced the idea of tiny city cars instead of large SUVs. We obviously aren't building new roads fast enough.
ADVERTISEMENT - CONTINUE READING BELOW ↓
If you're viewing this on a mobile device and can't see the video, please click here.
ADVERTISEMENT - CONTINUE READING BELOW ↓
Recommended Videos