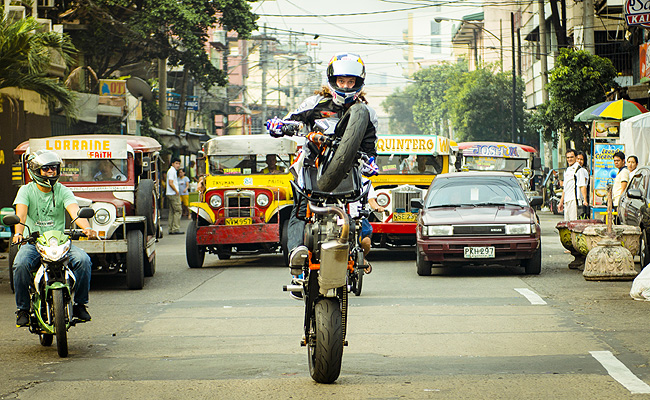 Last month, we reported that motorcycle stunt rider Aaron Colton was in Manila to do some promotional photo and video shoots for Red Bull, one of his major sponsors. Well, the energy drink company has finally released the video and you can watch it below.
In it, Colton shares his experience riding around Metro Manila, calling it "crazier than anything I had seen before."
Now, can you identify some of the places he visited in the video?
If you're viewing this on a mobile device and can't see the video, please click here.