Recently, there were two important bills that lapsed into law concerning the automotive industry: the Electric Vehicle Industry Development Act and the Vintage Vehicle Regulation Act. We already discussed the former in a detailed explainer. This time around, we're going to discuss the latter.
Purpose
The Vintage Vehicle Regulation Act or Republic Act No. 11698 is a law that recognizes vintage automobiles as "an integral part of Philippine culture" and thus seeks to protect and preserve these vehicles' heritage.
The legislation enables the government to fulfill its constitutional mandate to "foster the preservation, enrichment, and dynamic evolution of a Filipino culture based on the principle of unity in diversity in a climate of free artistic and intellectual expression."
The Constitution also dictates that the State must protect and regulate the disposition of the country's "artistic and historic wealth," and vintage vehicles and their related tools, equipment, and accessories are considered as such under the new law.
In addition, RA 11698 seeks to bolster economic opportunities for small and medium industries in the "large and expanding international market" for vintage vehicles. This can be done by providing an environment wherein businessmen, technicians, and the general workforce can be better equipped with the necessary know-how in the industry.
The law also aims to encourage the maintenance, use, and registration of vintage vehicles as well as to boost tourism through the promotion of historical automobile tours and the establishment of vintage car museums or motorsport events.
NEED-TO-KNOW FOR CAR OWNERS:
Everything you need to get your LTO registration in order
Quick guide: How do I know when my car registration is due for renewal?
Definition of vintage vehicles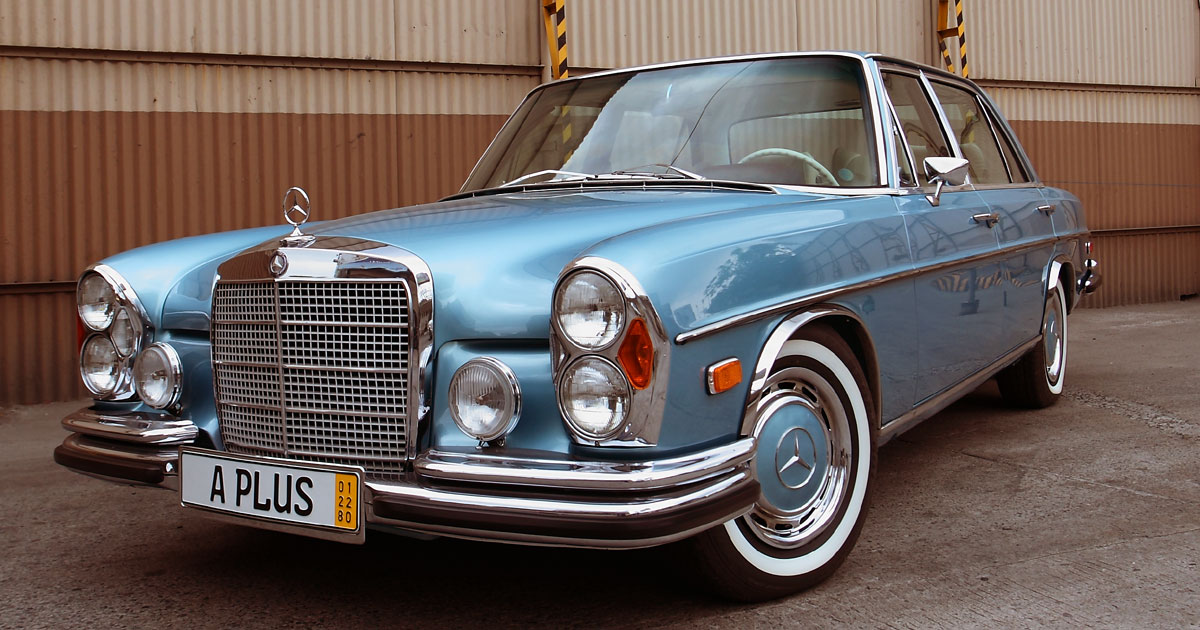 Vintage vehicles are defined by RA 11698 as motor vehicles that is at least 40 years old from the official date of manufacturing. A vintage vehicle's general appearance must not have been altered, and its chassis, engine, steering assembly, and suspension assembly should be either original or authentic. Right-hand-drive (RHD) vehicles are included here, and we'll discuss that one later.
All vintage vehicles that benefit from this law should also be period-correct. Restomods are still considered vintage; replicas and reproduction models are not.
Types of modifications allowed
Major mechanical modifications such as upgrades to the brakes, suspension, axles, or running gear that were made to improve efficiency and safety are allowed.
The use of non-OEM carburetors and fuel-injection systems to improve efficiency and environmental performance are also permitted, as well as the installation of aftermarket accessories such as radios or air-conditioning systems to improve convenience.
Engine swaps are acceptable provided that the new engine is of the same brand or manufacturer and of the same general specification as the original power unit in the vintage vehicle or in vehicles belonging to the same automobile lineage brand. The latter refers to the original car manufacturer's name or the latest brand name that is being used as a result of a merger or acquisition.
Lastly, other modifications that can be proven to have been made when the vintage vehicle was still in production or within 10 years from the end of production are also allowed.
Vehicle registration
All vehicles benefitting from this law as well as those imported after the effectivity of the RA shall be registered as a vintage vehicle under the Land Transportation Office (LTO). The registration will have a three-year validity.
The LTO will have a system for on-site registration of vintage vehicles that are not regularly used or are on permanent display at a certain location. The agency may also charge additional fees for this. For vehicles that are kept stationary or those not in running condition, registration will be optional.
The law also allows for the importation of vehicles with RHD layouts. In the essence of keeping these as original as possible, cars manufactured on or before December 31, 1970 can be registered with the LTO even with RHD configurations. Meanwhile, RHD vintage vehicles intended for racing or other motorsports may also be imported–this will also be discussed later.
All vehicles applying for registration or renewal to benefit from this law will be subject to inspection to ensure period correctness and compliance with the permitted modifications.
Vehicles manufactured after December 31, 1967 must be equipped with seatbelts. Meanwhile, all vehicles manufactured after December 31, 1975 must comply with the LTO's minimum safety and roadworthiness guidelines.
Worth noting here is that the law clearly states that vintage vehicles will not be required to meet modern standards on clean-air, anti-pollution, safety, road-use, and the like that were not yet enforced during the year said vehicles were produced.
Registered cars will be issued special plates containing the standard letter-number combinations along with the words "vintage vehicle" and the vehicle's model year or year of manufacturing.
NEED-TO-KNOW FOR CAR OWNERS:
Everything you need to know about the PH Electric Vehicle Industry Development Act
The PH Electric Vehicle Industry Development Act is now law
In case some registration documents are lacking
Now, some owners may have issues with registering old vehicles due to the lack of relevant documents. In case a vehicle has no certificate of registration, official receipt, or other evidence of ownership or registration, the new law states that the said vehicle may still be registered as vintage.
Owners must submit a notarized affidavit that says he is in possession of and owns the vehicle in question and that he knows no claim of the vehicle. The affidavit must also state how the owner acquired the vehicle.
This must be accompanied by a clearance from the relevant police agency that there is no record of the vehicle being stolen. A one-time reconstitution fee of P10,000 must then be paid on top of the regular registration fees and charges.
Upon application, the LTO shall publish a notice of such in a newspaper of general circulation once a week for three consecutive weeks at the expense of the applicant. The same notice shall be released through the LTO's website within three days from the receipt of application.
The notice will contain a description of the vehicle and state that someone has applied for its registration. If the LTO receives no objections or any claims from third parties within three months from the date of publication, it shall be registered as a vintage vehicle under RA 11968.
If the vehicle's date of manufacturing is lost, incomplete, or inconsistent across the documents available, the date can be ascertained through the car manufacturer or with the assistance of experts and vintage-car associations. If the exact manufacturing date still cannot be determined, the final registration documents will have the following annotation: "date of manufacture is not available but has been estimated by [name of authority/association]."
Permitted use of vintage vehicles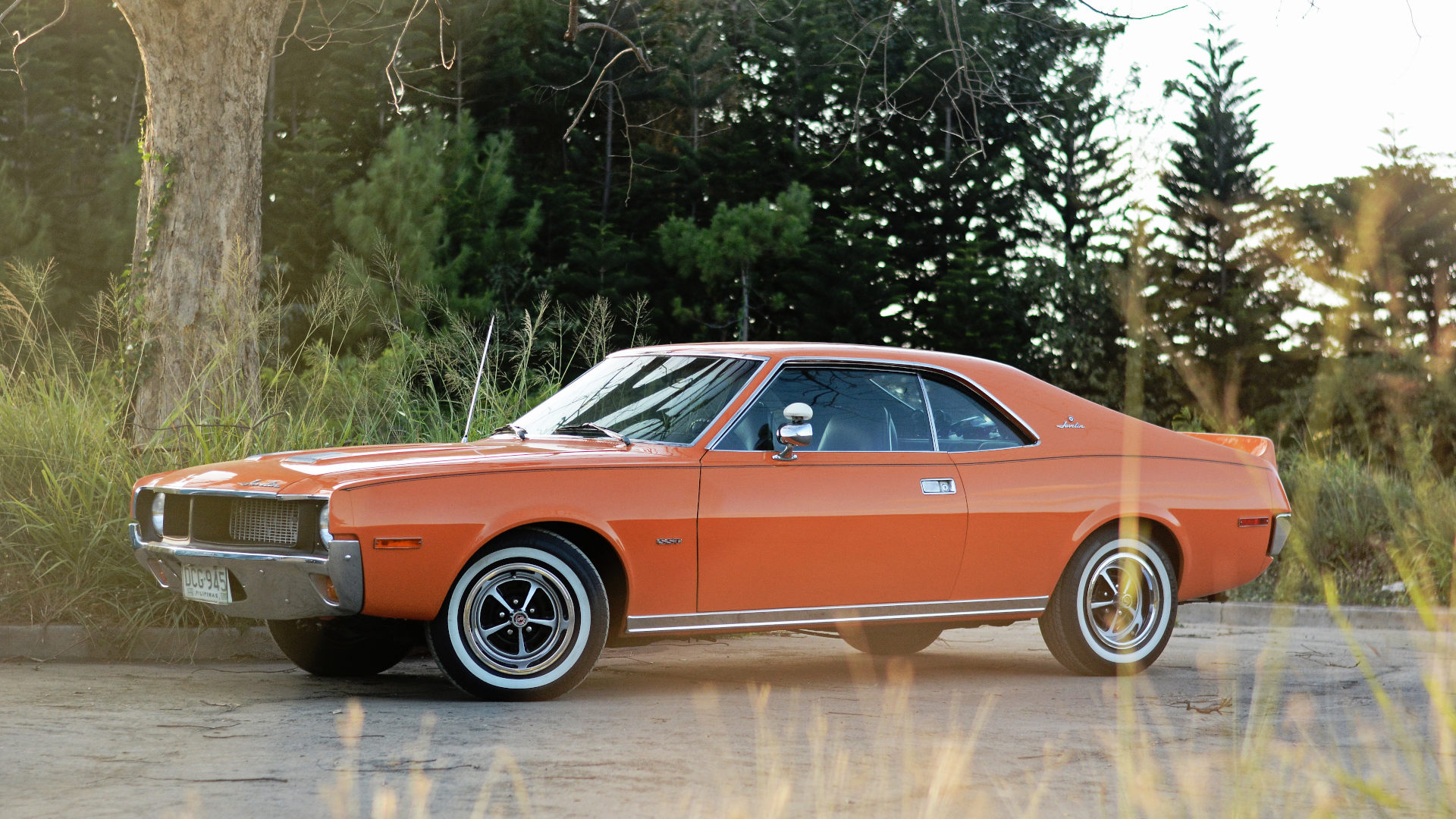 Vintage vehicles covered by this law may only be used for leisure driving or motorsports, not for commercial purposes like public transport or the delivery of goods. The vehicles, however, may be used for motion pictures, advertisements, pictorials, weddings, or motorcades.
The law allows the importation of not just RHD units but also all vintage vehicles and the authentic components, original or replica body shells, engines and transmission, spare parts, and accessories thereof.
Likewise, vintage vehicles may be exported without restriction, except for automobiles like presidential cars that are considered and certified by the National Historical Commission of the Philippines (NHCP) as those with historical significance to the country. The NHCP may authorize the exportation of such vehicles only for the purpose of repair or restoration abroad.
Tax incentives
There will be no tariff exemptions for individuals looking to import or export vintage cars. However, shops and companies looking to bring in such vehicles for restoration in the Philippines or to export the same shall be entitled to fiscal and tax incentives provided in RA No. 11534 and other applicable laws.
LTO database and education for vintage vehicles
Under the Vintage Vehicle Regulation Act, the LTO shall create and maintain a database listing and describing vintage vehicles. This shall be shared with the NHCP.
The database will include a list of authorized and licensed shops and companies that provide repair and restoration services of or manufacture spare and replacement parts for vintage vehicles. The pool shall also contain recognized private-sector associations and interest groups as well as relevant government agencies such as the Technical Education and Skills Development Authority (TESDA).
The government shall actively engage these entities in strengthening programs for the development of skills and technologies in this and other related industries.