The year is 1996. Japanese automotive wheel manufacturing company Rays Engineering is officially 17 years old and deep in the game. Things are going well--it's turning a sizable profit by supplying quality sets to local and foreign carmakers, and racing teams. Its wheels are well received, with users commenting positively on the precision and attention to detail in each rim. The company is perfectly aligned to unveil its newest product, the TE37: a wheel that will go on to garner legendary status among tuners, racers, enthusiasts, fan boys, and lovers of JDM style, and will ensure the company's name goes down in the annals of automotive history.
The TE37 is a groundbreaking product that sets the standard for what a performance wheel should be. It is Rays' first one-piece forged aluminum wheel, launched under its flagship Volk Racing line. Made using a proprietary, 100% aluminum blend that complements the way it is forged, it is a unicorn: a one-of-a-kind wheel that is tough and rigid, but also weighs next to nothing. More than two decades later, car nuts still rave about these rims. Yes, they are really that good.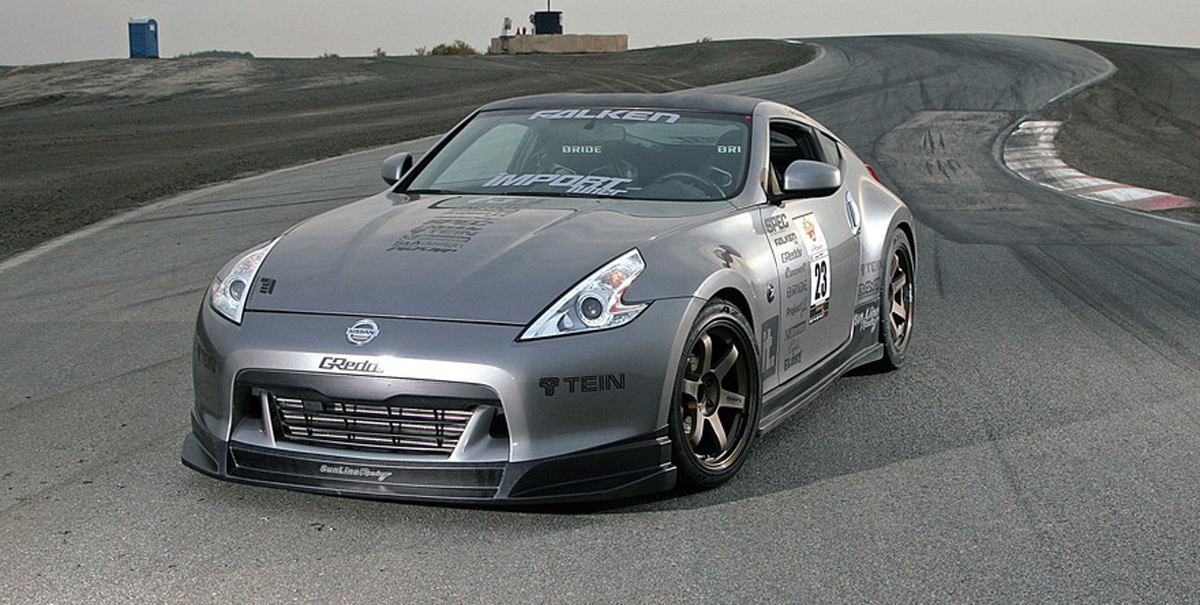 What's in a name?
The idea was to create a wheel that could perform well on the track and look great on the streets. If you've ever wondered, "TE" stands for "Touring Evolution"--a nod to performance machines using the wheels in competition, with the expectation that racing teams would share their feedback with Rays so that the wheels could "evolve" and become even better. The "37," on the other hand, is a loose indication of the wheel's unbelievably low weight: 3.7 kilograms per 15-inch wheel (which was the first size the TE37s were made available in).
And while pro drivers and tuners swore by them, everyday gearheads loved that they could likewise slap these high-performance rims on their rides without having to do any modifications. The now-iconic six-spoke design of the TE37 looked good on nearly every car model, and those who rocked them were immediately complimented by their peers for their excellent taste in wheels.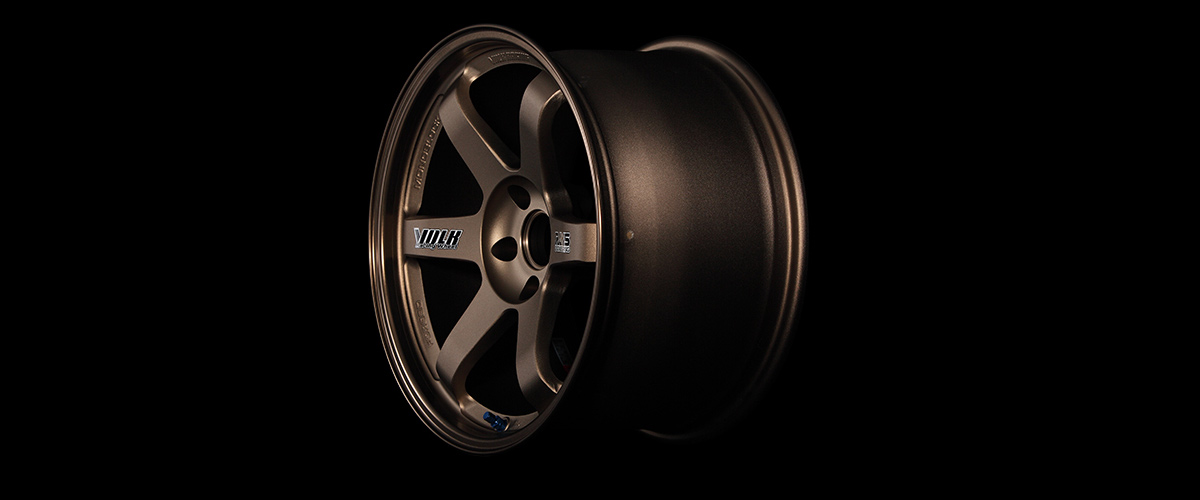 Pure performance
TE37s are highly coveted because they perform superbly on the track. Despite barely tipping the scales, these wheels are heavyweights that can take a beating. The people at Rays hit a sweet spot with the TE37, and it all starts with how these wheels are made.
Being cut from a single piece of aluminum isn't enough. Using a mold-form-forging process, the company maintains the integrity of the raw aluminum in each TE37 rim by allowing the wheel's shape and spokes to form along the grain of the metal, not against it (cutting along the grain is also a practice that Japanese sword smiths follow when making katanas).
And how about those spokes? They play a much bigger role than mere aesthetics. In racing, proper braking technique will make or break any run. And the biggest thing that gets in the way of good braking is heat. Too much of it will cause brake fading, or a delay in brake response.
The TE37's six spokes are perfectly engineered to dissipate heat, and add ventilation behind the wheel and around the brake caliper. The result is a cooler disc that will allow more precise braking. The six-spoke orientation was also found by Rays to be the best design for even weight distribution, which ensures the wheels are naturally balanced throughout every revolution.
Pros who have run with TE37s in competition swear by their reliability. "They won't fail on you while you're taking the fastest sweepers, pulling heavy G's while on slicks," says Castrol-Yokohama race car driver and eight-time AAP driver of the year, Carlos Anton. "Because of their light weight, you reduce the power loss that goes through the transmission, the axles, and the tires. We have to lighten race cars more often than not, and lessening the load at the wheels at the same time makes sense. If your team can afford [TE37s], then it's a real plus."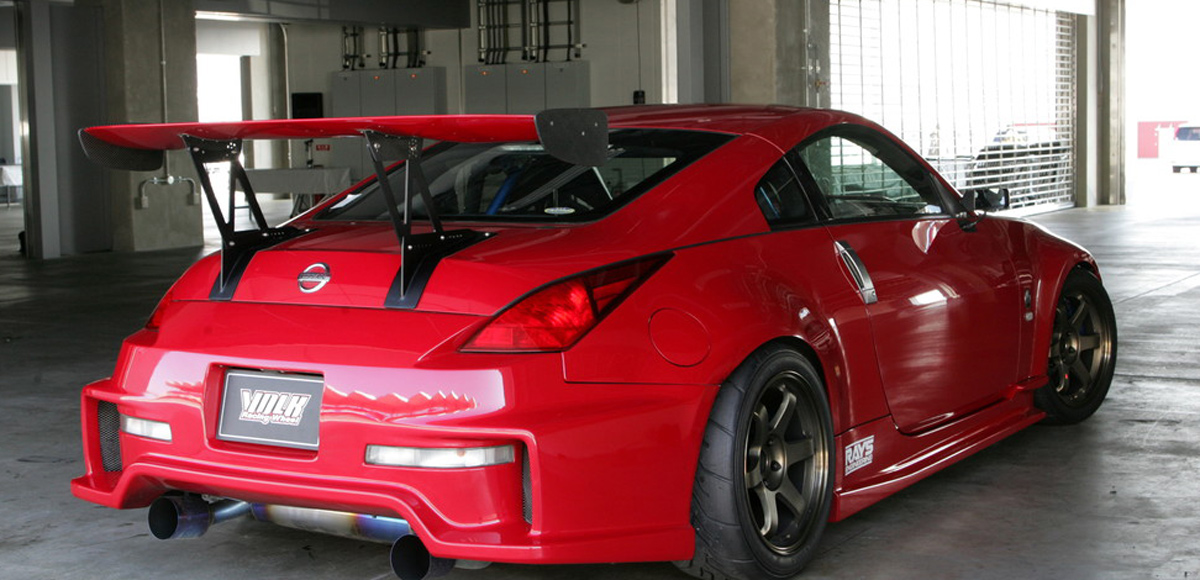 Game changer
The TE37 cemented Rays and Volk Racing's shift to racing wheels in the mid '90s. According to Michael Rojas of Rota Wheels, Volk Racing began with making one-piece and multi-piece wheels that paid homage to European designs.
"[Volk Racing], like other Japanese brands, had the Alpina-inspired fin, the mesh a la BBS, and the turbo dish typical of Porsche racers of the time," he says. The story continues with Rays and Volk Racing deciding in the early '90s to make more motorsport-oriented wheels. "Their first foray [into this segment], the TE16, was not that popular. They tried another design, and this eventually became the TE37. The idea was to distance themselves from Enkei, which was at the time Japan's number one wheel maker, and they did so with the TE37," says Rojas.
TE37s are forever, if you believe in that sort of thing.
Today, the TE37s are still as hot as the day they were released, and considered "grail" rims among many. They aren't cheap, costing upwards of a hundred grand for a brand-new set. But they won't break, and they won't ever go out of style. TE37s are forever, if you believe in that sort of thing.
"They look good on our 1989 Honda CR-X, and they look good on the latest Civic Type R, which is almost 30 years apart in design. And they've been the choice of top [racing] teams for so many years, so that's what makes them timeless," shares Anton.
"The TE37 is legendary because it's a no-nonsense wheel--no frills," adds Rojas. "Its sole purpose was to be as light and as durable as possible. No decorative stuff, nothing in that design that wasn't needed. Even the center cap was optional."
Over 22 years later and TE37s are still getting the same love they received the first time they shipped out of the Rays factory in Osaka. Young or old, no one can throw shade towards these legendary wheels. Will they still be loved by future motorheads? Our guess is a resounding "Yes!"