Welcome to the Volkswagen Up GTI—a Top Gear UK award-winner, and all-round tremendous thing. At least for a week at a time. We hope this one proves just as lovable over the six months or so we'll be running it…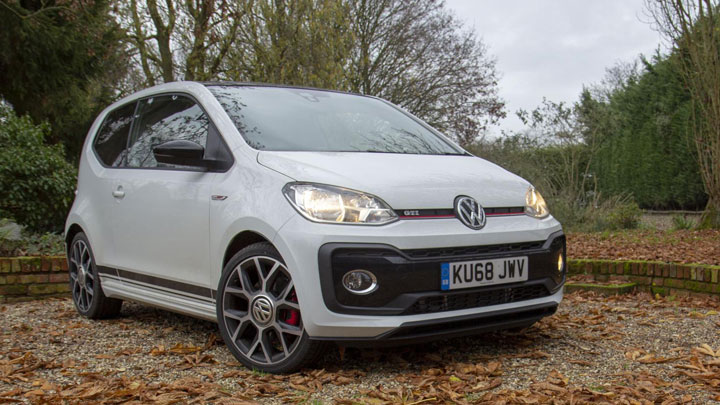 Our Up arrived at the office with fewer than 113km on its odometer. It's up to 966 or so now, but the real fun begins at 1,000 miles (1,609km), when it's been properly run-in and we can let the mighty 113hp 1.0-liter three-cylinder engine loose. Resisting the urge is proving tricky, too. Not because it's such a good engine you can't help but rev it, but because the Up is not a quick car. 0-100kph takes 8.8secs, and the top speed is 196kph. You need those revs to get places, people.
To the basic GTI spec we've added the Cruise and Park Pack, which for £300 (P20,000) gives cruise control and parking sensors. Climate Control is a £265 (P17,700) add-on, the beats hi-fi another £370 (P24,700) and the City Emergency Braking Pack a further £380 P25,400). All-in we're at £16,330 (P1.1 million), from £14,055 (P939,000) before options.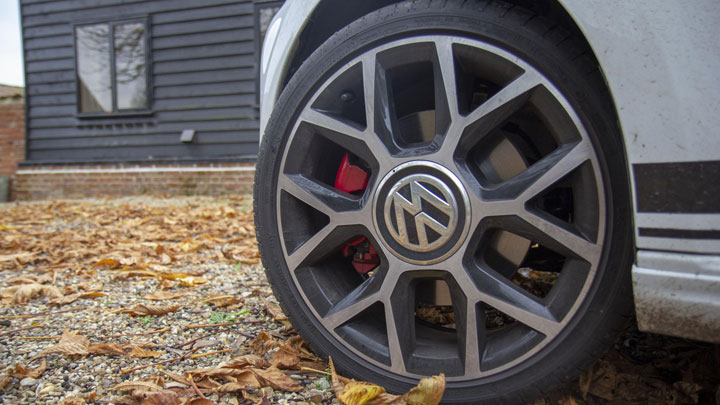 That's about as expensive as you can make one of these things, and it's still not bad at all. A Ford Fiesta ST is £3k (P200,000) more expensive. The standard spec already includes heated seats and smartphone integration, via a free app download that gives access to satnav and more detailed trip data, among other things.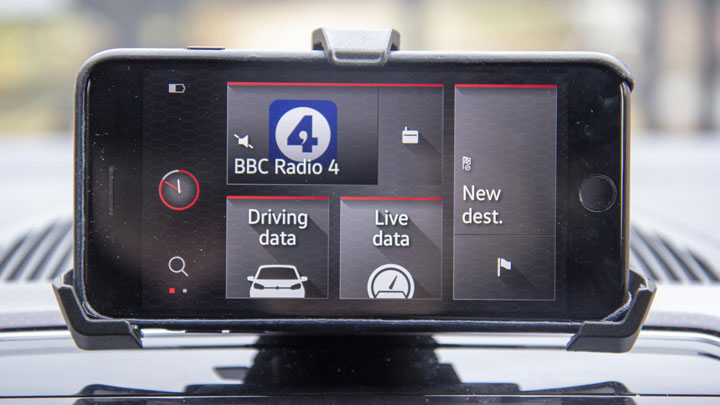 The Up's little infotainment screen is actually pretty easy to fathom and operate, despite the lack of screen real estate. A line of buttons along its bottom edge correspond to icons on the screen, which change depending on whether you're on the radio screen, phone screen or elsewhere. Then there are two knobs on either side, one for volume, and the other for scrolling and selecting. 
Your phone lives in a dedicated mount on top of the dash. It adjusts to fit most phones—mine's an iPhone 8 Plus, and it fits fine—and has a USB port around back. You either need a really short USB cable or will have to wrap a long one around the bottom of the mount, as I've done here, to avoid cable dangling down over the climate controls.
You can either Bluetooth your phone to the car as normal, or download the Up app and use that. It gives nav—via a downloadable map—plus control of vehicle functions like the radio, and access to trip information. While we like being able to see more trip info than is accessible via any other screen, we're not sold on the package. If you use Spotify instead of Apple Music it won't pull in your songs, and Google Maps still offers superior navigation. Maybe it's a grower.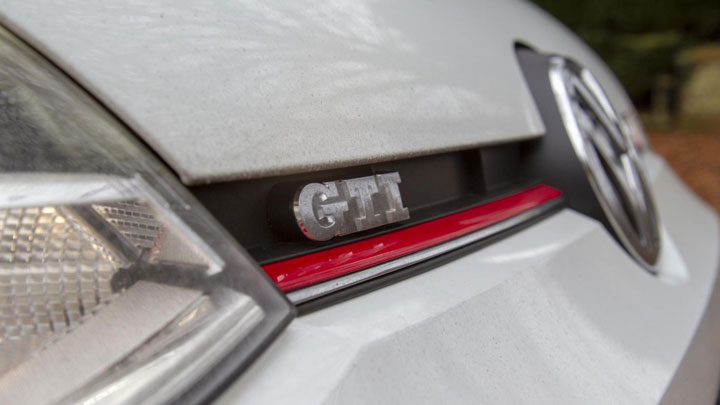 First impressions? Well, most of the Up's 966km have been on expressways, where it's as comfortable and refined as many far larger and more expensive cars. Ours has cruise control too, which helps ease the stress on long journeys. The seats are comfortable but the bottoms don't extend far enough. The ride firm but not harsh—though because the Up's so small potholes are best dodged, you could easily lose the whole car in one. 
The engine's just punchy enough to hold its own in the outside lane, and the gearbox…still has that issue that's plagued every GTI we've driven, that sometimes it snags when you go for third. Mostly it snicks in like it should, but every now and then it catches, and you have to fight it a bit. This will improve as the car loosens up, no doubt. It's already getting better. Km/L is in the mid-teens so far, though it'll do over 18km/L on a run.
That's it for now, more updates in due course. What would you like to know about the Up?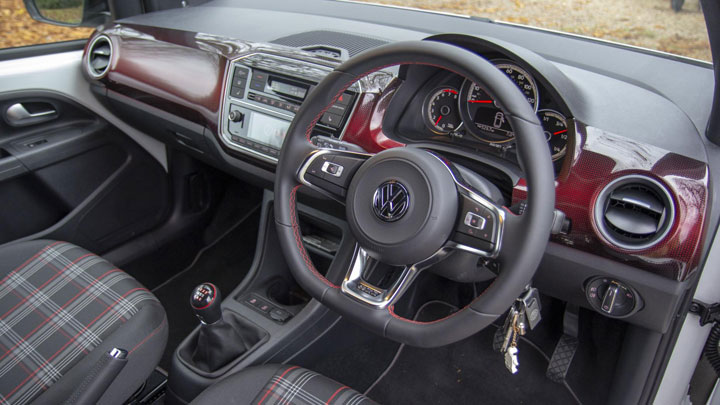 NOTE: This article first appeared on TopGear.com. Minor edits have been made.