There's a tendency, when picking out a new color for your car, to choose strong, eye-catching colors. While a bold paint job can draw more attention to your car, it's the softer colors that can captivate and add character. Anzahl's Pastel Series is a perfect example of how you can use a little charm to keep your car on-trend.

Anzahl's Pastel Series lets you create 33 pastel shades by mixing 50% Anzahl Solid Color with 50% Anzahl White. You could also mix in other Anzahl colors to expand the possibilities. With the Pastel Series, you'll get color options that are easy on the eyes, but street-ready.

And make no mistake: these aren't just for subcompacts and city cruisers. Pastel colors work just as well--if not better--on supercars. Compose colors similar to tiffany green, bamboo beige, or battleship gray. The Pastel Series looks attractive without being overpowering--it keeps things soft, light, and colorful.

Check out the available colors to see your options: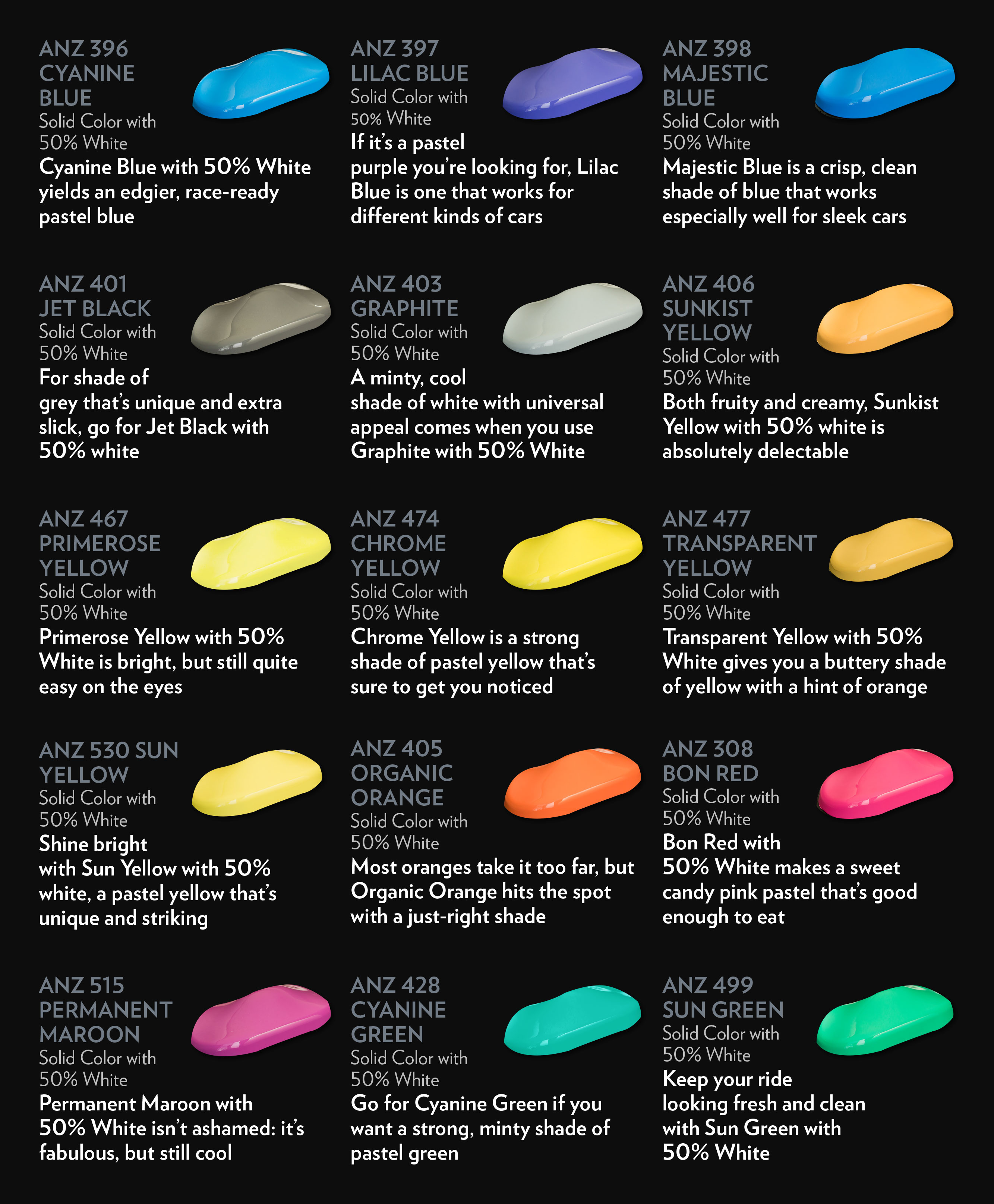 To know more about the Anzahl Pastel Series, visit Anzahl's Facebook page.
More From