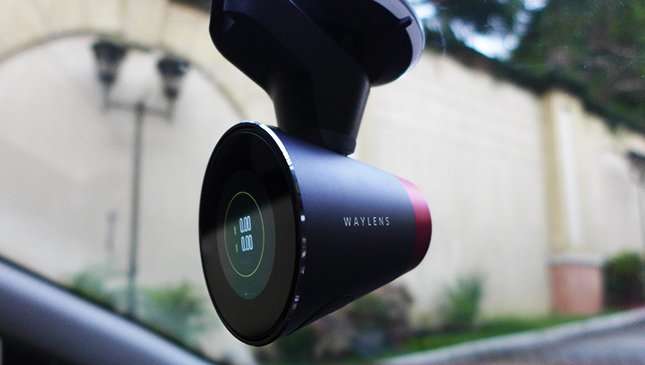 So we finally got our hands on the Waylens Horizon automotive camera. Last year, car lovers funded its Kickstarter campaign, garnering a whopping $606,622 (P30.14 million) worth of pledges to surpass its $55,000 goal.
The production model now retails at $500 (P25,000). While the company still doesn't ship outside of the US, it did say it's "looking into it." So if you want one, you better start reconnecting with friends and relatives in the States. But first: is the Waylens Horizon actually worth its hefty price tag?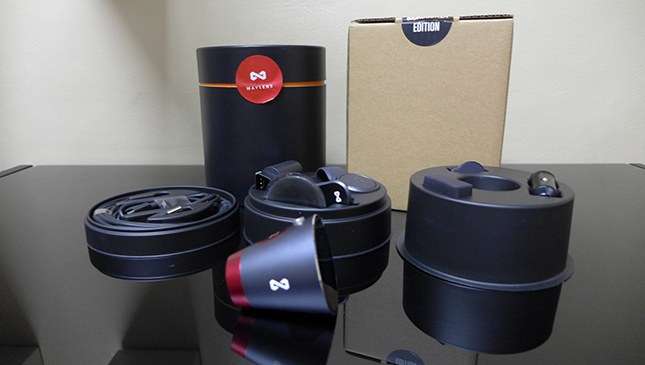 Continue reading below ↓
Recommended Videos
INSIDE THE BOX
Disclaimer: Our unit is a bit different from the actual production model. This is the Kickstarter Edition—packed differently and in a different colorway. Everything else is essentially the same.
The Waylens Horizon doesn't disappoint in terms of looks. What you get is a well-built, unorthodox, cone-shaped camera made mostly of aluminum and glass. The 1.39-inch OLED display is probably the best you'll find, with its 286ppi screen producing clear visuals even in harsh daylight. I just wish it came with a slightly bigger screen.
Other items you get out of the box include the car mount, a remote control, the Data Module (OBD-II transmitter), a USB adaptor, a car charger, a 4ft USB cable, and a 13ft car mount cable. Sadly, it does not include a microSD card. #kuripot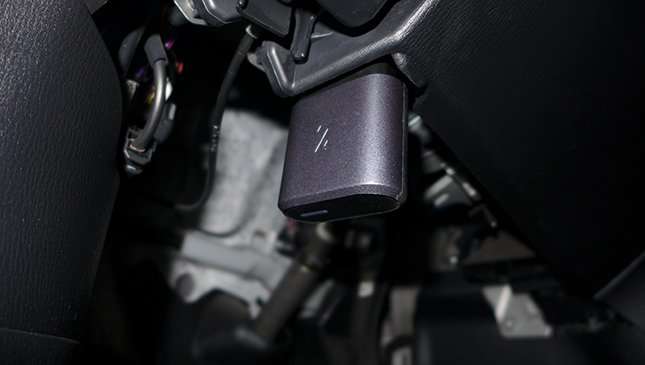 INSTALLING THE CAMERA
Installing the Waylens Horizon is pretty simple. The included suction mount comes with a locking ring to secure it from falling out of place. Before locking, you must attach the camera using the five-pin connector and optimize the camera's position with the help of the mount's swivel system. Once locked, the camera is securely fastened in place. Hopefully.
The Horizon Data Module (OBD-II) is a simple plug and play transmitter you connect to your OBD-II port, usually located at the bottom of your steering wheel. This device transmits performance data, such as speed, rpm, engine temperature and more, to the camera straight out of your vehicle's computer. The remote control comes with an easy-install steering-wheel strap. Both devices are automatically paired to the camera via Bluetooth.
The Camera runs on batteries, but don't expect much power from it. At best, the batteries only last for 30mins before draining out. Best to plug the device using the provided USB cable and 2.0A car charger. Waylens also provides an extra long cable and adhesive mini cable holders to keep everything tidy for a more permanent installation.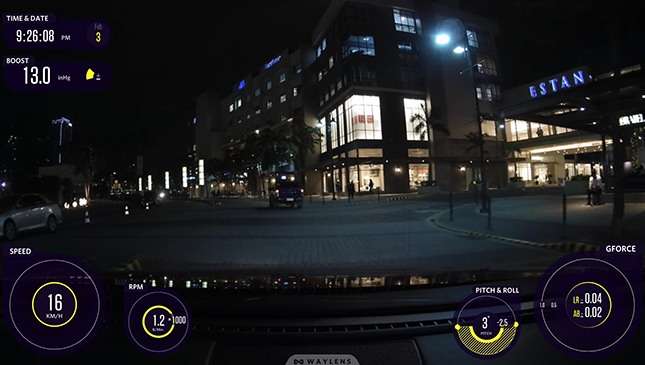 VIDEO QUALITY
The powerful hardware this camera uses can put most action cameras to shame. It packs so much punch for such a small device, pairing a 1/1.8-inch sensor and a 318 million pixels/second processor to a wide angled f/2.4 aperture lens producing high-quality videos, even at night.
You can select different resolution qualities, including slo-mo 720p @ 120fps, which we're still finding the perfect setting to test. It tops out at 1080p HD @ 60fps producing stunning, sharp and smooth videos. Unfortunately, vibrations are quite noticeable at certain speeds or when going through poor road conditions.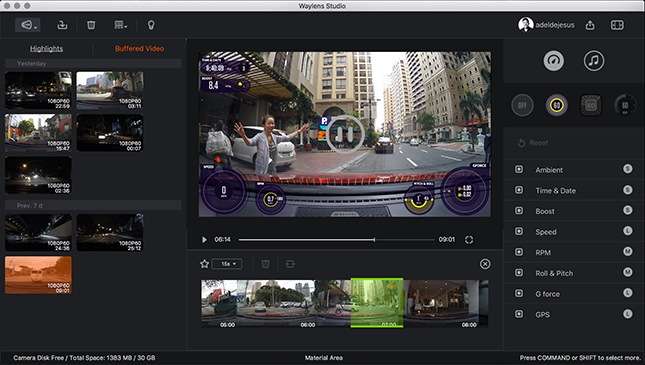 ADDITIONAL FEATURES
The camera has a built-in GPS unit and motion sensors that provide you with your map location, pitch & roll and G-force on top of the data the OBD-II transmitter gets from your car. All this can then be overlaid to your videos through the app. Perfect for bragging about your lap times during track days, or documenting the turtle-like speed of Manila traffic.
New dashcams have smartphone apps now, so it's really nothing new. But this is also the very feature that makes the Waylens Horizon stand out. It gives users a smarter way to edit and share their videos. One can easily highlight footage with the remote, edit and add performance data using the Waylens mobile app, and share it through Facebook, YouTube or the Waylens community. Think of it as a fitness app for your car. There's also a Waylens Studio desktop application for more hardcore editing requirements.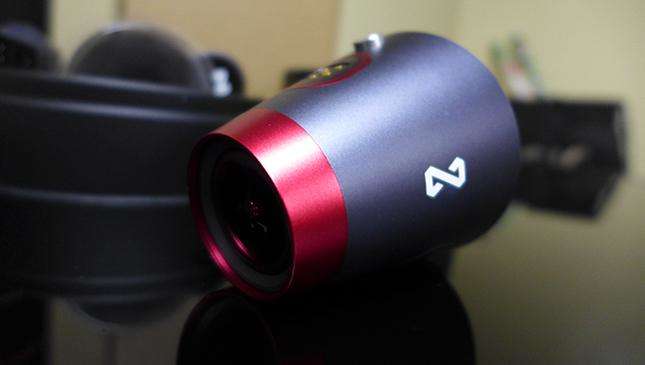 SHOULD YOU BUY IT?
The Waylens Horizon is basically a dashcam on steroids. It's probably not for everyone, as most buyers buy dashcams as a necessity to document everyday commutes for a quarter of the price. Its good looks, excellent build quality and powerful camera don't justify its price tag if its features aren't maximized. But if you are an enthusiast who regularly hits the racetrack, then there's no alternative right now which offers what this camera brings to your dash.