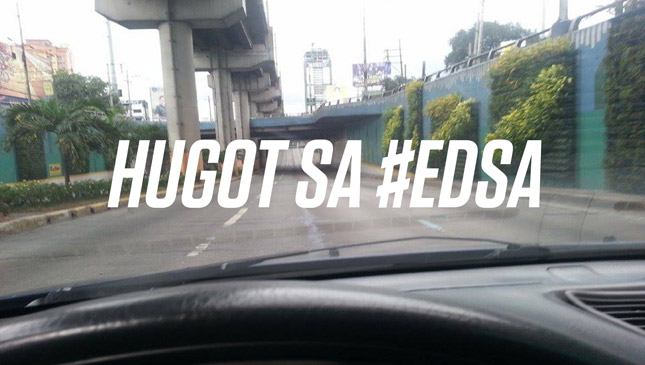 Let us guess: You're still sitting in traffic while reading this.
Today, of course, is February 25th, the 29th anniversary of the EDSA People Power Revolution. As already announced, parts of the iconic highway were closed to traffic to give way to the annual celebration at the EDSA Shrine in the Ortigas area. Which meant kilometric traffic jams that started very early in the morning. The awesome part is this: It's a working holiday.
In case you don't live in Metro Manila and can't grasp the implication of this, let us spell it out for you: The government closed practically half of EDSA and still expected the entire NCR workforce to drive or commute to their respective offices.
The result, of course, was catastrophic. We have officemates who claim to have been stuck on the road for as long as three hours.
But sure, we're a jolly bunch. We laugh in the face of calamities. That's what we do. What's a couple of hours staring at another guy's taillights, right?
Naturally, our inbox got flooded with EDSA traffic photos. What to do with these? Well, make hugot memes, of course.
And so, in honor of the Filipino's resilient spirit, here are 10 mushy memes we've created out of the images you sent us. Because we're senti like that.
Thanks to these guys for the photos: Louie Gatchalian Arenas, Chill Meister, Catherine Kim Cardenas, Beverly Metrillo del Mundo, Dan Alden Contreras, Elmer Rodriguez Cajilog, Maki Aquino, Maida Malabanan, Don Siapno and Rhadneey Charles.
Artwork by Vernon B. Sarne