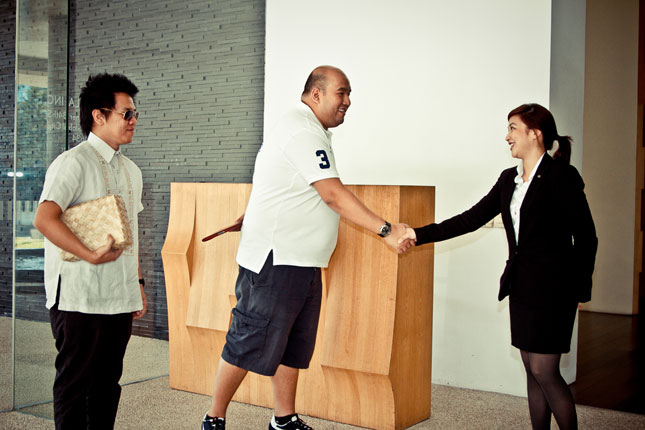 It's been said that true wealth is being happy with just the things you have in life, of finding contentment with the cards you are dealt with.
Now, if fate were to deal you cards good enough to buy you a luxury car (you won big at the casino, you built an empire out of your business, you were born to the privileged elite), your biggest problem--if you could call it that--would not be about settling on just one car, but rather what kind of car would suit your needs for a given day.
We all know that the truly rich have more than one car, but as with Candy Crush, there are many levels of rich dudeness. The Big Question of which car to get among a select few luxury makes boils down not so much to price but to a certain "something." Maybe it's the way the car looks, or how the dealer attends to customers. Or maybe it could even come down to a very subtle detail like how the car smells. It is called the X factor, and for this story we decided to go Oriental and check out what is, shall we say, the Lexus Factor.
Continue reading below ↓
Recommended Videos
As we would find out, the cars themselves are obviously big selling points, but there's more to the experience than just ticking off a few boxes on your checklist or browsing through a brochure.
A luxury car is a luxury car is a luxury car. Right? Wrong. Back when Mercedes-Benz, BMW, Audi and Cadillac were the only brands that the wealthy cared about (this excludes the super wealthy with their Bentleys and up), then up-and-coming Lexus was disparaged as being just a gussied-up Toyota. To this day, there are still some old-schoolers who still feel this way, but Lexus has largely managed to create a uniquely prestigious identity for itself.
It now goes something like this: Your basic Lexus, especially if it shares parts with some Toyota, has all the goodness of its vanilla- flavored brethren (namely, reliability and predictability), but the overall effect is jacked up several levels thanks to particular traits that you can only get from a Lexus. Like, for example, the plushness of the carpet. Or that calculated "new car" smell, which is really, honestly so fragrant that Lexus could bottle it up and sell it as an air freshener. Of course, something so banal would be beneath their image.
Carlo Chungunco--the marketing services officer of Lexus Manila at the time we did this story (he's now enrolled in a law school, and writes for us on the side)--shared an anecdote about a typical convert. "There was a customer who owned a Camry and wanted an ES350," he shared. Said owner was very happy with his Camry, but "if the ES350 was an even better car, then he wanted the Lexus."
Other customers may need a test drive to convince them of the subtle differences between, say, a Land Cruiser and an LX570. The platforms may be the same, but "all it takes is a drive for the customer to realize it's a very different experience," added Carlo.
"Experience" may possibly be the one thing that distinguishes Lexus from its competitors. The customer-service relationship at Lexus doesn't extend to just the person signing the check (more on that later). It also extends to the stewards of these fine cars. Yes, that's right, the chauffeurs or the drivers.
Since a large percentage of Lexii (Lexuses? Lexusii??) are primarily chauffeur-driven, these gentlemen are oftentimes the proxy customer at the Lexus showroom and service area. Before a prospective customer may even set foot in the showroom, he may already send over his driver to check out the cars, collect some brochures, and chat with other drivers about the service record. As such, these gentlemen are accorded the same respect and courtesy as any other potential customer, even down to having records of how he likes his coffee or his choice of reading material while his car is being serviced.
Just to get a feel for the Lexus experience, I played fly-on-the-wall to a very affluent but remarkably low-key customer one fine Wednesday. The customer had the sort of gravitas that accorded immediate respect even if you couldn't immediately place the face (he did look remarkably like a TGP editor). Or perhaps it was the ubiquitous aide/chauffeur/bodyguard perpetually shadowing him, discreetly elbowing aside the hoi polloi. Was he a politician? A tycoon? A lottery winner? Only he, and perhaps the Lexus crew, really knew the score. In any case, they are a professional organization, which means they are trained not to render judgment on the mystery customer.
After going through the various models on the showroom floor, the customer conferred with his trusted aide on the merits and demerits of each car. Meanwhile, the sales associate patiently explained how a particular model might be more suited to his needs. "If the customer likes to drive himself, we might recommend the IS350," explained Carlo. "On the other hand, if he mostly sits in the back, then the ES350 would be the better choice." SUV types are given a walk-around of the RX, the GX and the LX. A test drive will nearly always seal the deal.
Then there's the transaction. Unfortunately, Lexus Manila only takes manager's checks, or cold, hard cash. Much as some customers would like to get points by paying with plastic, Lexus currently doesn't honor credit cards. Suitcases, if not bayongs, of cash have gone through the doors of the showroom. The bills are counted discreetly and put through the cash checker--same as you'd find in a bank--to guard against counterfeits. Don't expect any kind of discount either, as Lexus has a strict one-price policy.
Once the money is pronounced as good, the customer can then walk over to the garage and drive off with his new ride. Or, if his particular model isn't in stock, it may involve some waiting. But as waiting goes, it's not a very long one. Since Lexus has a direct line to Japan, delivery of a particular unit only takes several weeks.
Servicing a Lexus is also supposedly less of a headache than some of its competitors. Costs aside, which nobody should reasonably expect to be as cheap as maintaining a Vios, parts availability is something potential customers can be assured of. If ever a particular part needs to be shipped from abroad, it can be delivered within 48 hours, again thanks to Lexus's access to Japan.
Still, that's icing on the cake for what must be the best sales pitch a prospective customer can expect upon entering the showroom. As most customers will have already done their research beforehand, it takes only a few minutes inside to understand the near mystical appeal of Lexus's cars.
First, the Zen-like ambience of the showroom with its high ceilings, exquisitely trimmed garden, and masterful use of both natural and artificial light give all Lexus cars a magical glow. Then the cars themselves, whose doors open and shut like velvet-lined bank vaults. You sit inside and feel your feet practically drown in the deep carpeting, and then you inhale the smell. It's a calculated, engineered, new-car smell, yes, but it's a very fragrant aroma, and it doesn't smell like money at all.
It's been said that money can buy you a lot of things, but it can never buy you class. Well, truthfully, the allure of a Lexus is all about class, class and class.
Photos by Vincent Coscolluela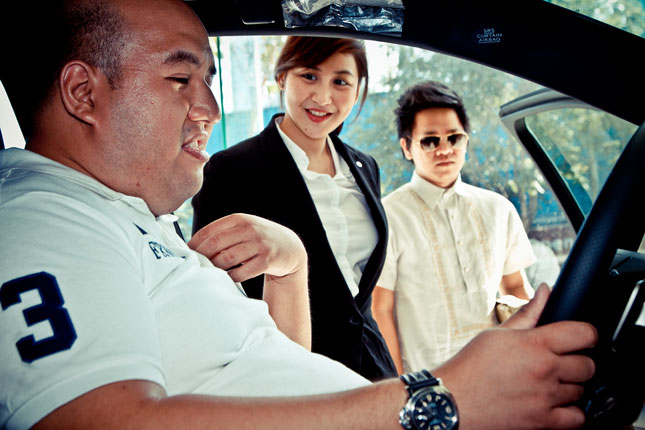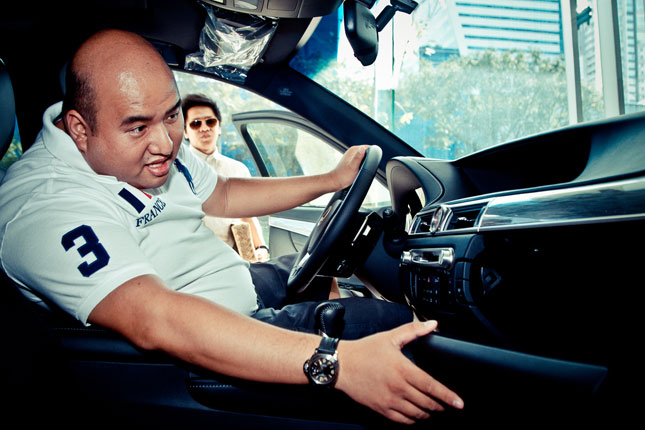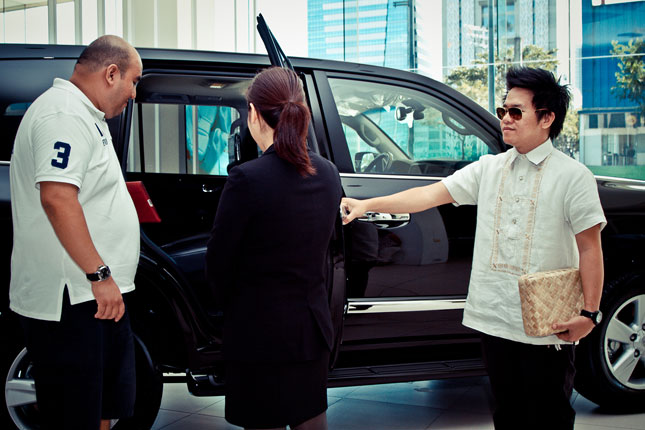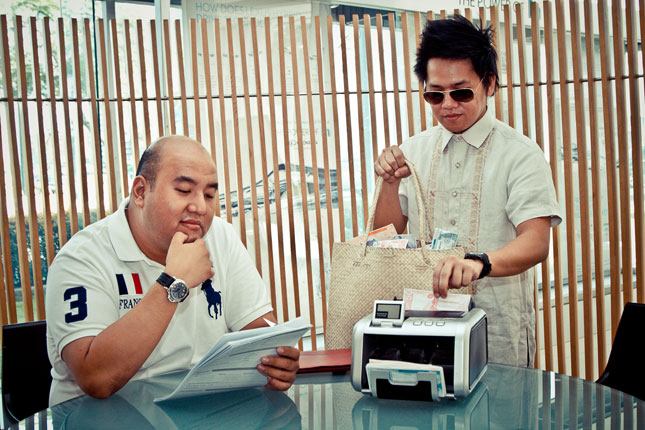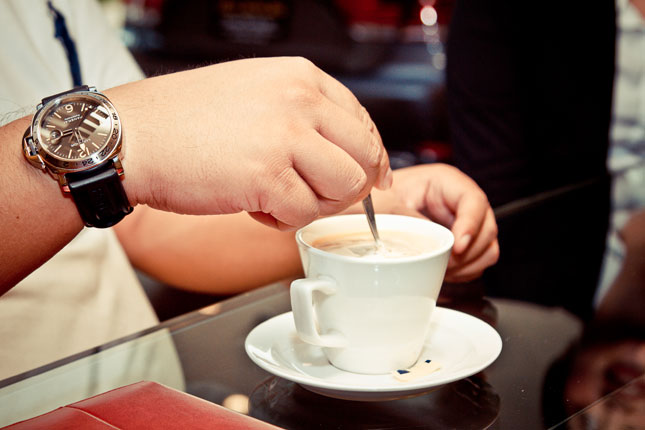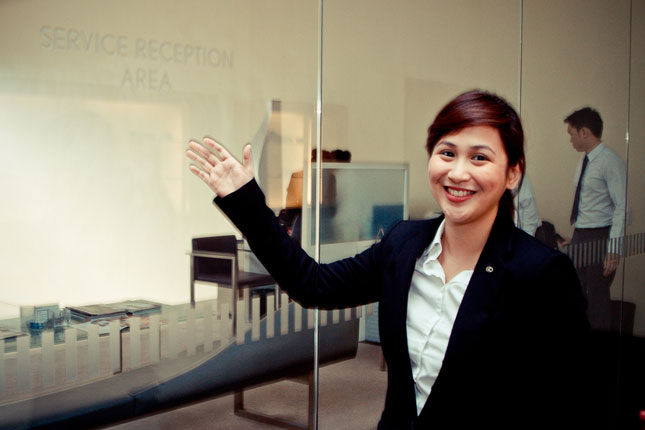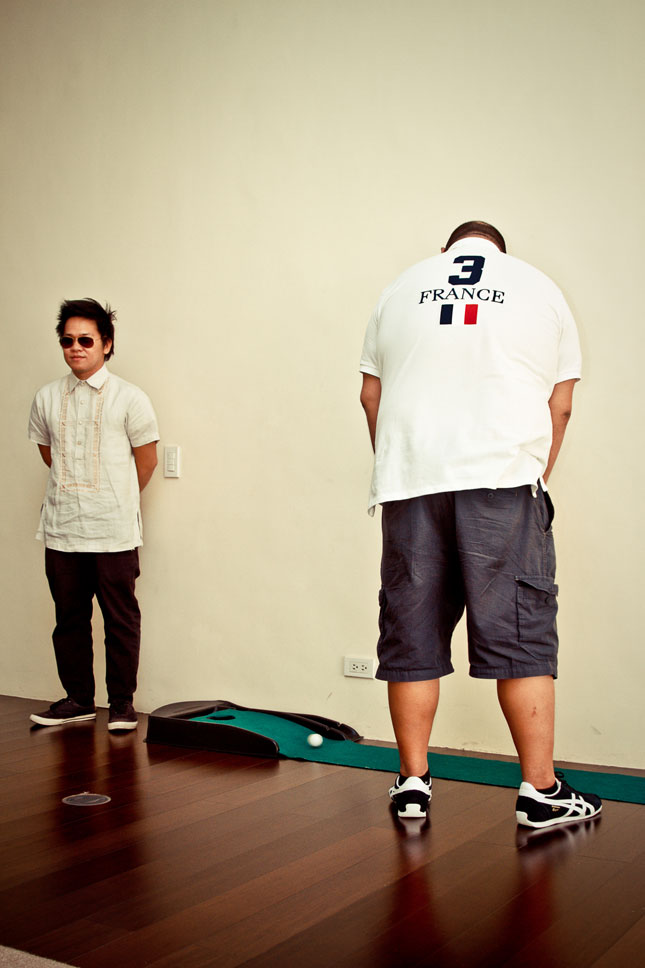 NOTE: This article originally appeared in Top Gear Philippines' December 2013/January 2014 issue.