As far as passion projects go, this one is right up our alley. Ian Magbanua is no stranger to Top Gear PH. He is our classics and customs editor, after all. Not only is he a gifted photographer, but he is also a kick-ass illustrator as well. His much-anticipated book entitled What Car Is That?? is available for pre-order right now, and we can't wait to get a hold of our own copies. In Ian's own words, here's the  story of how it came it to be: 
I've been a car nut as far as I can remember. And my earliest memory of drawing a car was when I was five, trying to copy a '70s-era Tyrell P34. I drew cars throughout my grade school, high school, and college life. Drawing cars was my way of tuning and modifying cars I saw on the road. If there was a car I liked, I would draw it, but I'd slam it, replace the wheels and accessorize. It was my outlet for all that pent-up creative energy. Plus I didn't really own a car at the time, so it was the next best thing. I went through a Mini Cooper phase, a Colt Mirage phase, and an Isuzu Gemini phase in high school, and by the time I was in college, my sketchbooks were just full of Volkswagens. I took a break for a decade and a half and picked up drawing cars again around 2010, but this time digitally.
Continue reading below ↓
Recommended Videos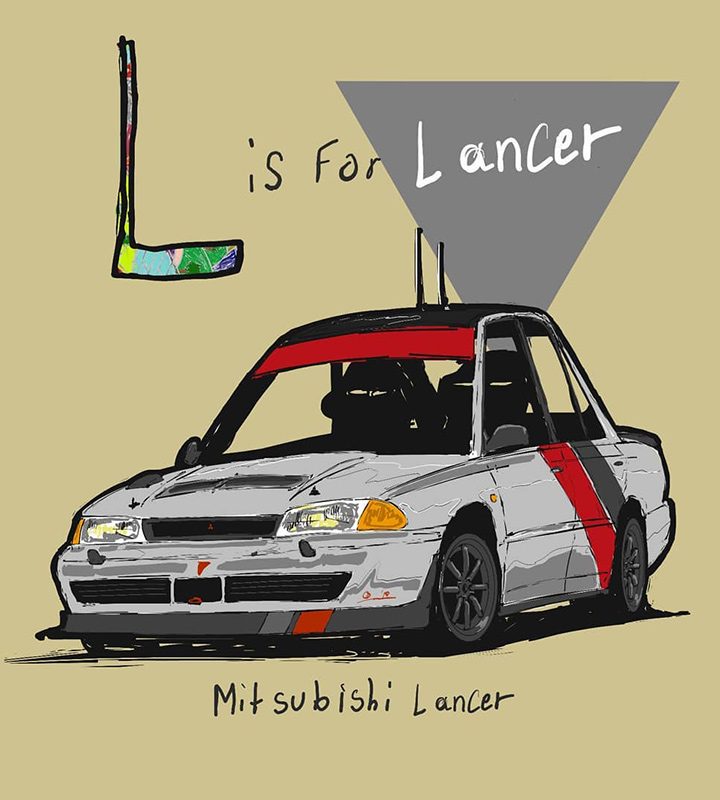 Sometime in early 2016, I started exercising my imagination and my drawing muscles by sketching out one car a day. These were simple, black and white sketches just to practice churning out quick car ideas. The kids kept asking all sorts of questions like, what was I doing, why am I drawing cars, etc… until one day when I noticed that Sia—my eldest, who was five at the time—would ask about the names of the cars. That's when I had the idea of putting together an alphabet book of cars. And what I wanted to do was to make it a family project and get the kids really involved.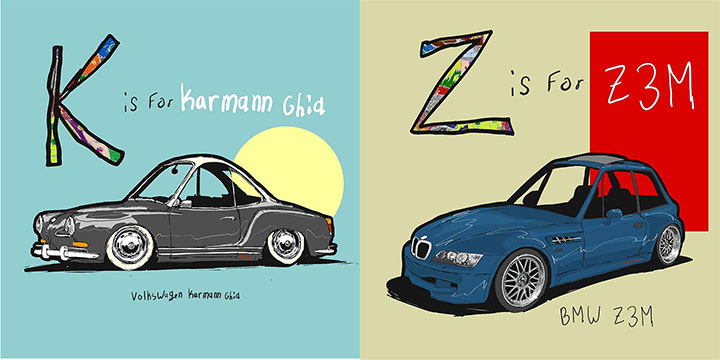 In that same year, I asked Sia to write each of the letters of the alphabet on a piece of bond paper. After she was done, I used Adobe Capture to turn her drawings into vector shapes. Two years after that I asked Sab—my youngest—to help me draw random patterns and to fill it up with color. I then overlaid the big bold letters onto the colored pattern, and that's how we got the look of the letters, which I reused to spell out the title.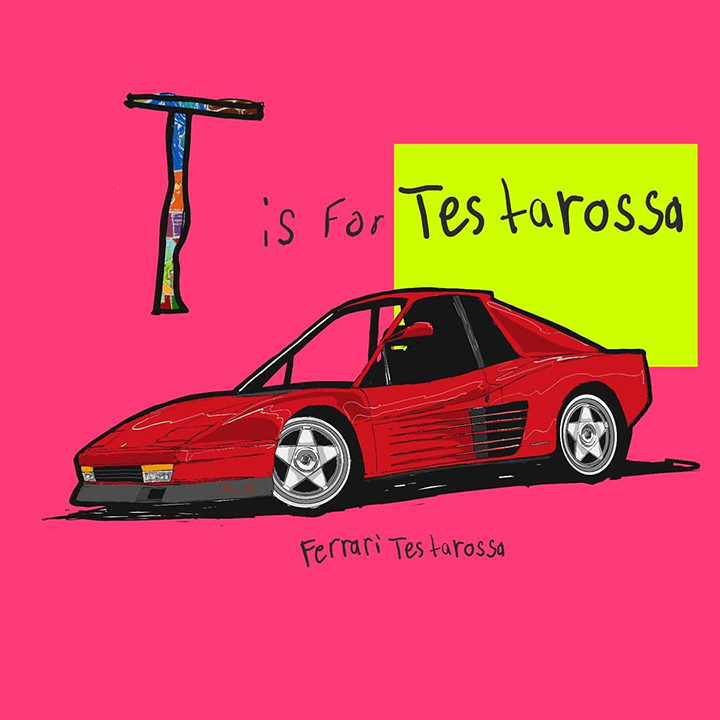 The actual work involving the cars moved at a much, much slower pace and covered 2016 until early this year. I think it's also obvious that by the time you get to the letter Z, my drawing style had progressed a bit. Whereas the Alpine A110 had very thick and heavy lines, the Z3M had much thinner, and more polished lines. I was very conscious about how I did the colors though, as I wanted the illustrations to look as close as possible to one another. The style is very cartoony of course, but the way I drew it was I actually the car with the right proportions, and when that was done I redrew the tops from the base of the windows to give it that wacky proportion. All the illustrations were done digitally, using an iPad Pro and Adobe Draw.
Sometime in 2018, I asked Sia to write down the names of the cars for the titles, and so most, if not all, of the handwritten stuff, that's really all her. I then had Sab decide on some other things, like the colors of some cars, or what the background color should be. It was also her decision to put in two question marks and color them yellow.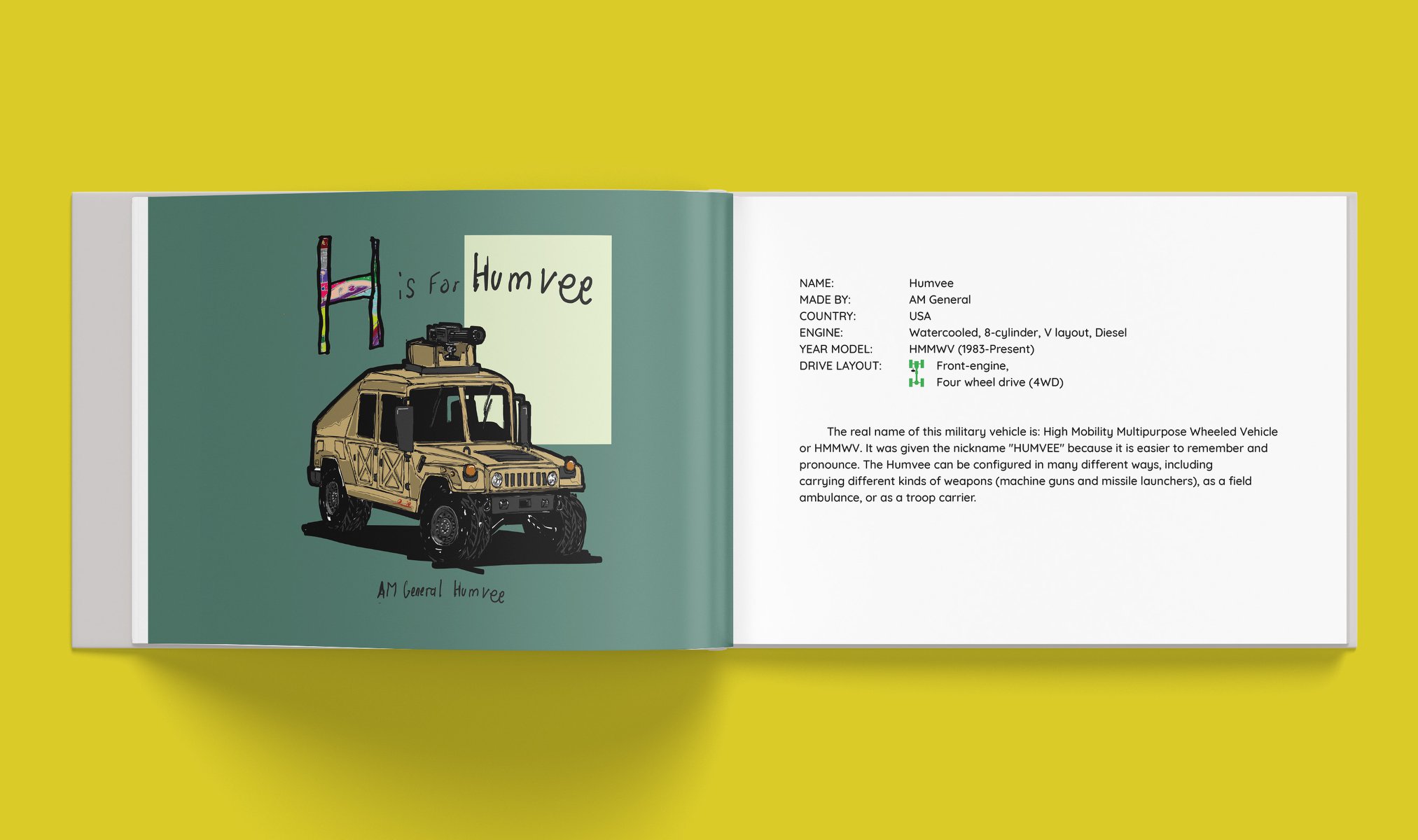 My wife, of course, is the glue that held it all together, and has been nothing but supportive of the endeavor. We are all grateful for her role as coach, conscience, and Chief Executive Officer. None of this would be possible without her. Nada.
I tried to make the book as accessible as possible for every age of car enthusiast, and I'm hoping that the kids who get to read it will be able to enjoy the little tidbits of knowledge therein. Enough that they'd want to learn more, either from other people or from the internet (or old car magazines, videos, and TV shows!). I'm also hoping that this book makes it easier for parents who aren't into cars, to enjoy a little bit of bonding with their kids who are.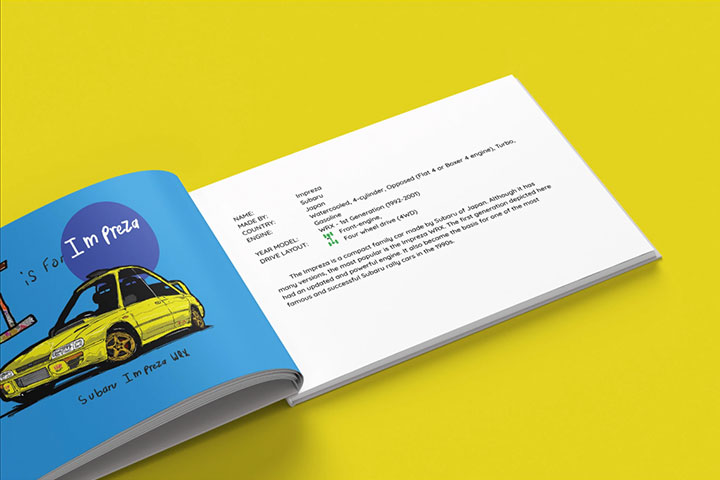 All in all, this was a very enjoyable project, and one that I cherish dearly because after all that's said and done, I just really want my kids to remember the work we did together, and to show them that it's okay to make something and show it to the world.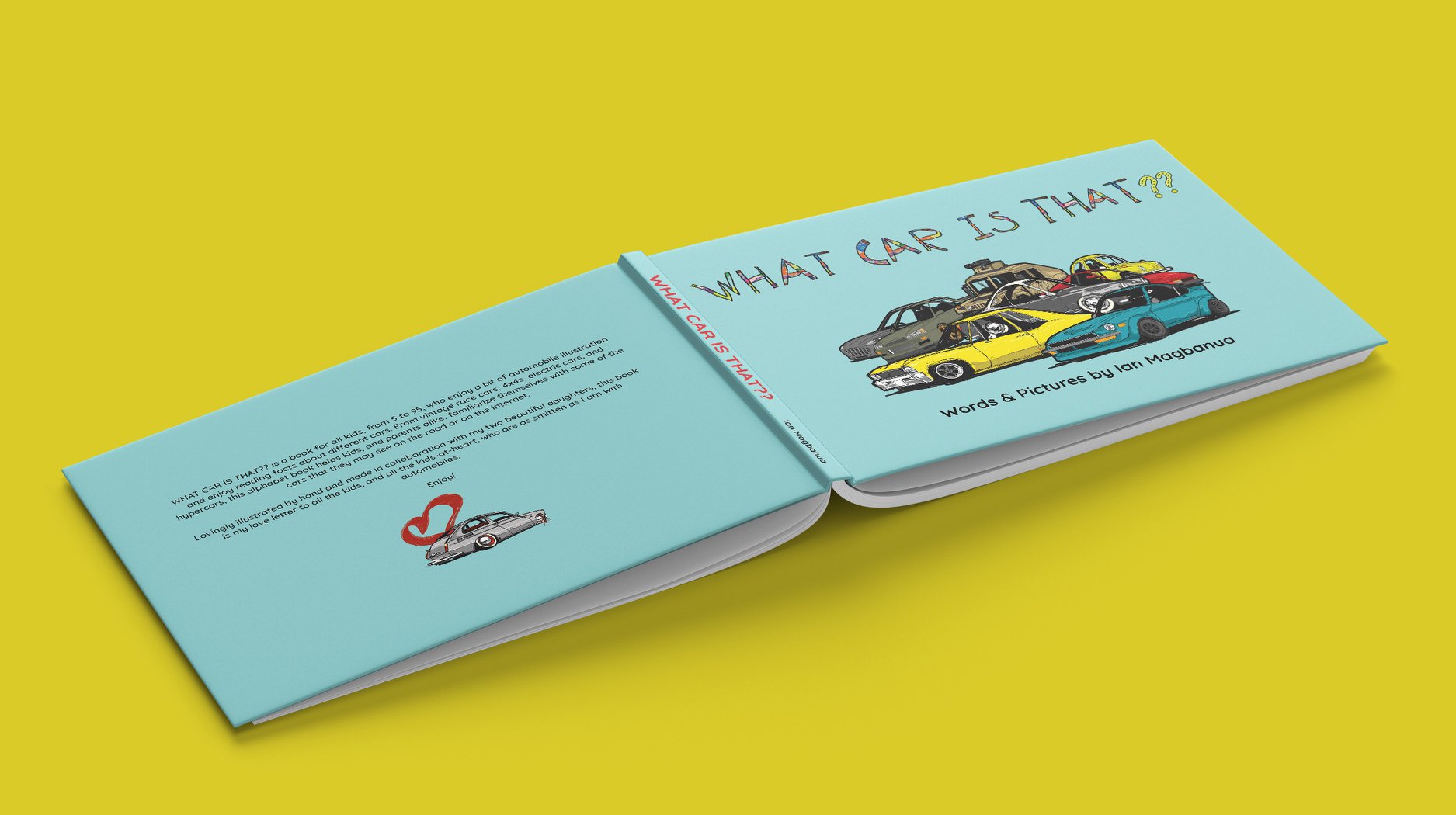 Good job, Ian, Sia, and Sab! For those who would like a copy, click here: Motor Union Manila.