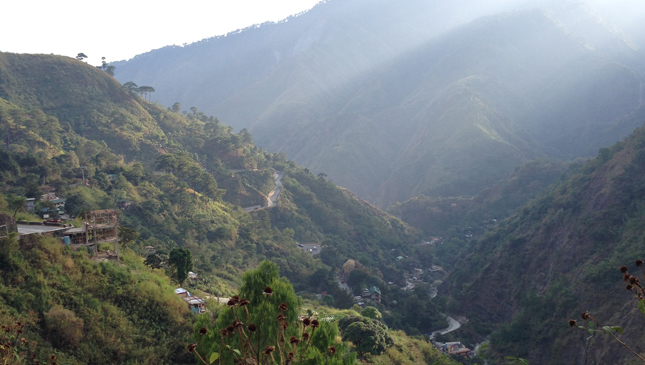 Highlanders have a unique set of criteria when it comes to choosing a vehicle. The roads leading into the Mountain Province have since been paved, but old habits die hard. Back in the day, if you didn't have a 4x4 vehicle and wanted to make a trip to Sagada, the GL/ Lizardo Trans bus was your best bet. I can still vividly remember how its expert drivers negotiated the loose surfaces and hairpin turns with rally-driver-like skills.
ADVERTISEMENT - CONTINUE READING BELOW ↓
Halsema Highway and other roads leading toward Bontoc were collectively called the Mountain Trail. Needless to say, it was rough going, and you needed a vehicle that could handle the abuse. It's much smoother now, of course, but the Mountain Trail moniker will never be shed.
Any modern car will survive in Baguio City and beyond, but it doesn't hurt to have a vehicle that will feel at home on the roads that link Benguet, Mountain Province, and Ifugao, in the Cordillera.
Here are the traits that your car must have:
1. It must climb
It really goes without saying that steep inclines are the norm. When looking at the spec sheet, horsepower isn't the deal breaker here. It is torque. This is what will power you through inclines, even when fully loaded with cargo. Some older cars didn't have all that much torque, but the secret was in the final-drive ratio of the differential. Cars that can climb effortlessly are prized vehicles. Nothing is more embarrassing than a car that can't make it up a hill.
ADVERTISEMENT - CONTINUE READING BELOW ↓
Recommended Videos
2. A transfer case is welcome
The thing about dedicated 4x4 vehicles is ability to use low-range gearing. Where road conditions change because of landslides and soil erosion, having the traction of a 4x4 vehicle is a must, especially during the rainy season. There is also a sense of community in the mountains. You will encounter motorists who will need a tow. You will help out, because when you are in the same dire situation, you'd want a helping hand, too.
3. A massive fuel tank and an engine that's efficient.
It is unlikely that you will run out of fuel, even if gasoline stations are few and far in between. However, it's the changing road conditions that you have to worry about. As said before, landslides and road closures are commonplace. Sometimes, you can wait a few hours for the road to be cleared up by road crews that are always on standby, or you will be forced to turn around and head back.
ADVERTISEMENT - CONTINUE READING BELOW ↓
4. Excellent handling in all weather
The beauty of Halsema Highway is that you can encounter any weather condition along its 165km stretch. When the rains hit, a surefooted AWD or 4x4 vehicle will keep the confidence levels up. But this isn't a race. Keep speeds sane, and a FWD sedan will do.
5. Good visibility
Fog can roll in at any moment. Even on a sunny day, the road can be enveloped in pea soup without any warning. Fog lights are essential, not just to see, but to be seen by other motorists. Rear fog lights are a must as well. Some cars that are registered in the north are also given written permission by the LTO to install aftermarket fog lights on their vehicles. Consult your nearest LTO to find out if this still holds true.
6. Easy serviceability and access to parts
You need a car that can be repaired by any roadside talyer. The simpler the engine is, the better. Japanese-brand SUVs and pickups have a wealth of parts that can be found in any auto supply up north.
ADVERTISEMENT - CONTINUE READING BELOW ↓
7. Comfortable enough for a nap
This may sound strange, but getting stranded for a few hours is a distinct possibility, especially during the rainy season. It doesn't hurt to have a comfortable car where you can recline all of the seats and take a nap while the landslide is being cleared by the maintenance crew. It isn't unheard of to spend the night on the shoulder.
8. A good cooling system
There will be times the climb will be long and slow, and air will not have an opportunity to flow through the radiator. Even in cool climates, overheating is a distinct possibility. All modern vehicles have very capable cooling systems, of course. But if you are buying a secondhand ride, be sure that it doesn't overheat at the slightest provocation.

I have my own shortlist for what makes a great highland vehicle, but my ideal one would be an AWD wagon. However it's no wonder why those converted 4x4 Mitsubishi Delicas are popular in the north. Those unique vehicles tick all of the right boxes.
ADVERTISEMENT - CONTINUE READING BELOW ↓
What do you think will make an ideal mountain vehicle? We'd love to hear your comments.