Bigfoot, the Loch Ness Monster, and the white Ferrari Enzo. Many claim to have seen them, and yet nobody can vouch for their existence. Until now, that is.
Sadly, somebody hasn't found a giant dino-like creature in a Scottish lake, but the one and only white Enzo you see pictured above is heading up for auction through RM Sotheby's on June 29.
OTHER STORIES YOU MIGHT HAVE MISSED:
EDSA-Kamuning Flyover southbound will be impassable for one month starting June 25
PH fuel price update: Price hikes of P3.10/L for diesel, P0.80/L for gas starting June 21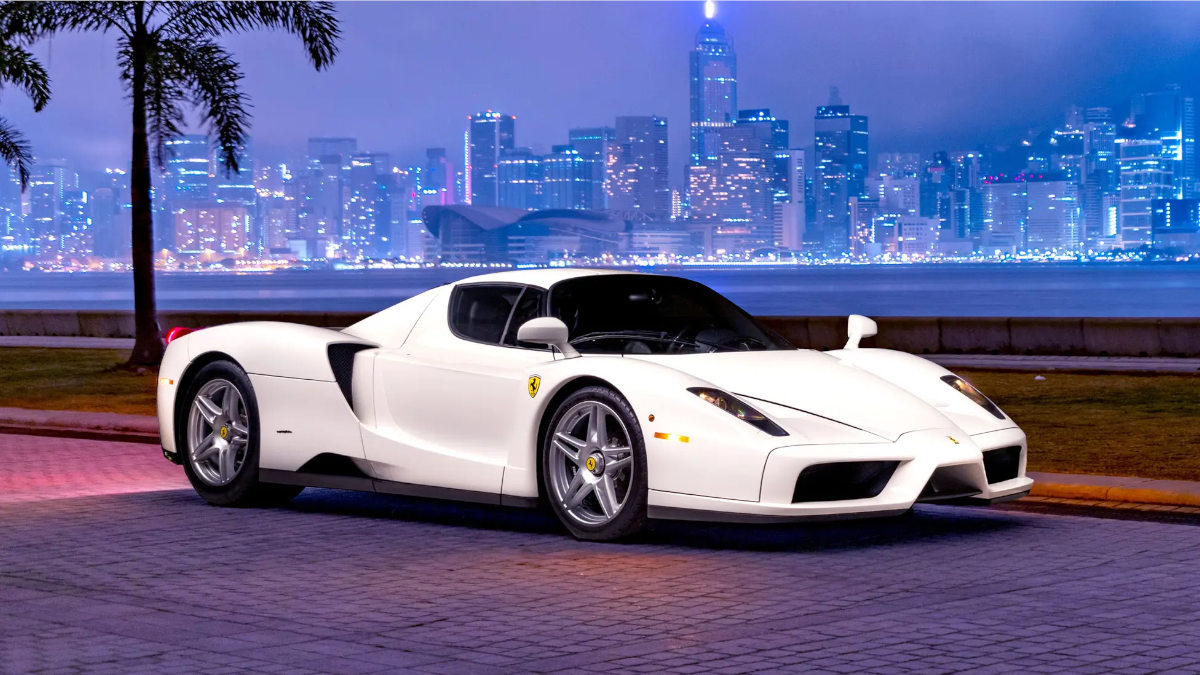 Yep, Sotheby's describes this as "the fabled white Enzo" as it's the only one that was allowed to leave the factory in Bianco Avus. In fact, fewer than 20 Enzos were described as 'extracampionario' cars and were painted in non-standard colors for their very special clients.
Chassis 133023 was the only white one and was completed in May 2003. It featured a black leather interior, Rosso Corsa dials, and carbon-fiber bucket seats with black cloth inserts. Just glorious, isn't it?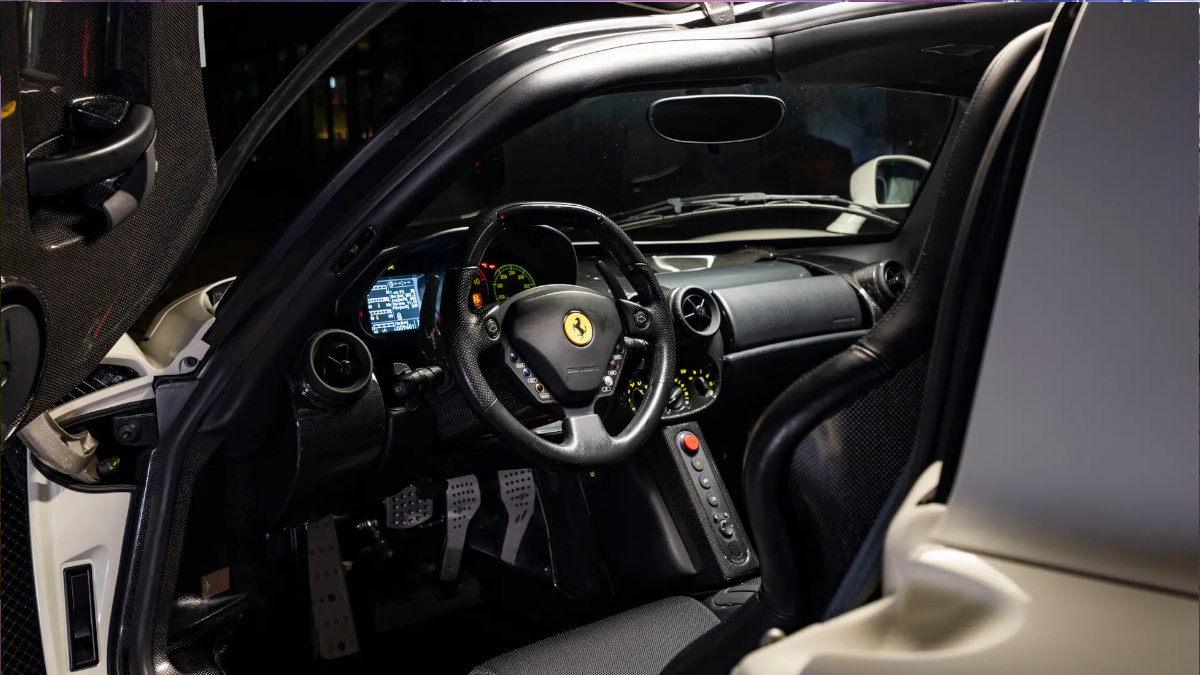 Sadly, it has been so rarely seen as it was initially sold to 'a very private German-Swiss billionaire' before heading to Hong Kong in 2011 where it remained unregistered for road use. Apparently, there's less than 10,000km on the 6.0-liter naturally-aspirated V12 at present. Shame.
Still, it's just had a full Ferrari service and hopefully the next buyer will put it to good use. How much do we think it'll sell for, Internet? Answers in the comments section…
More photos of the white Ferrari Enzo: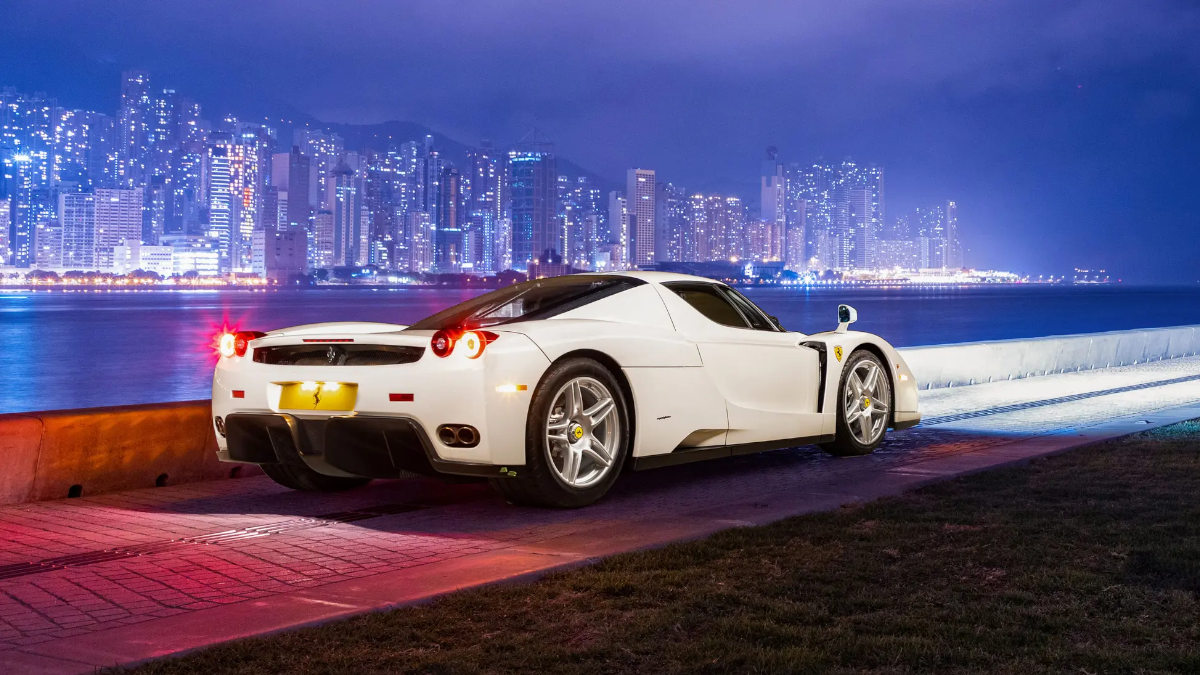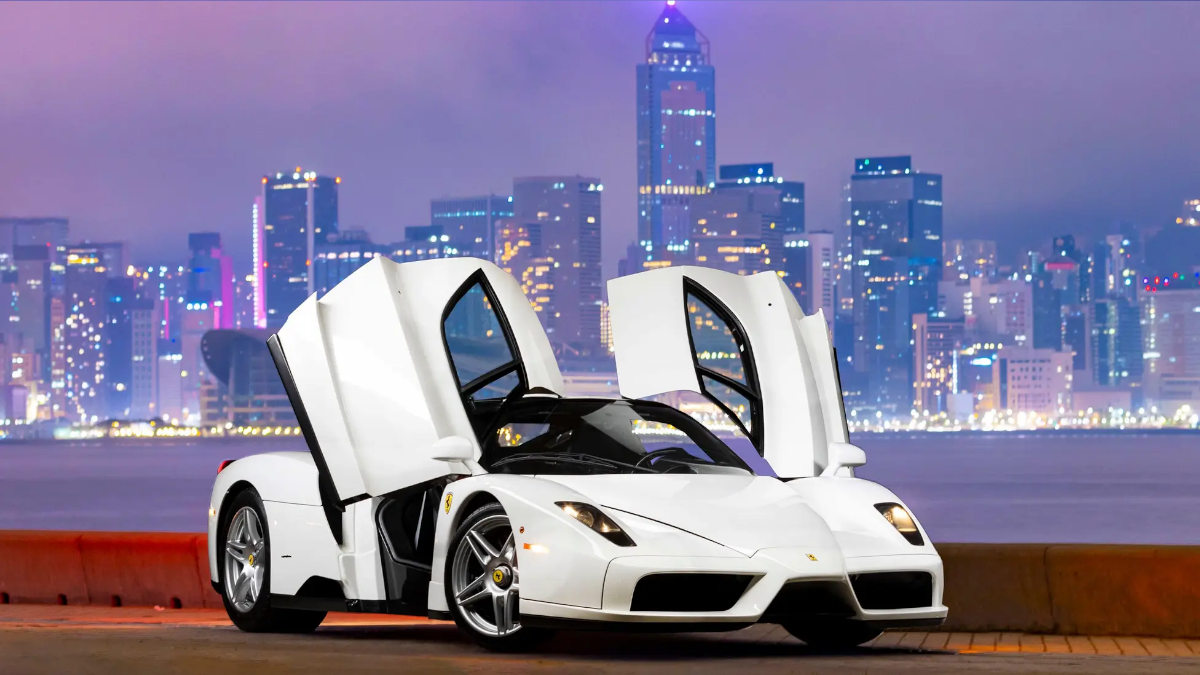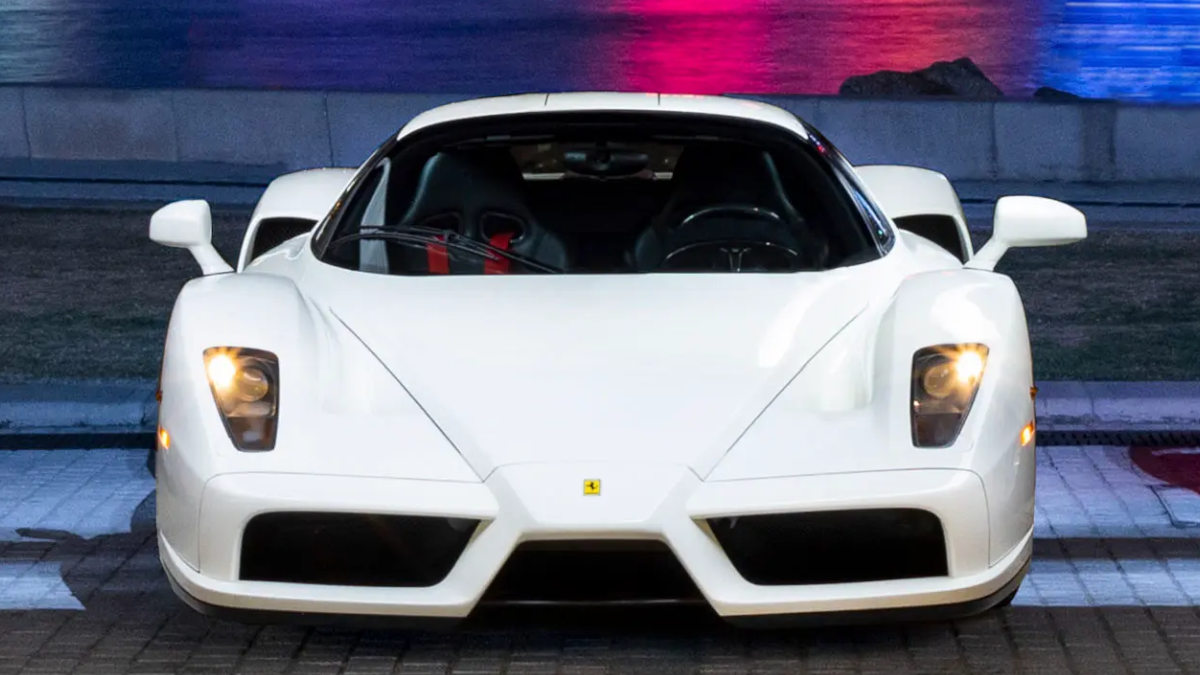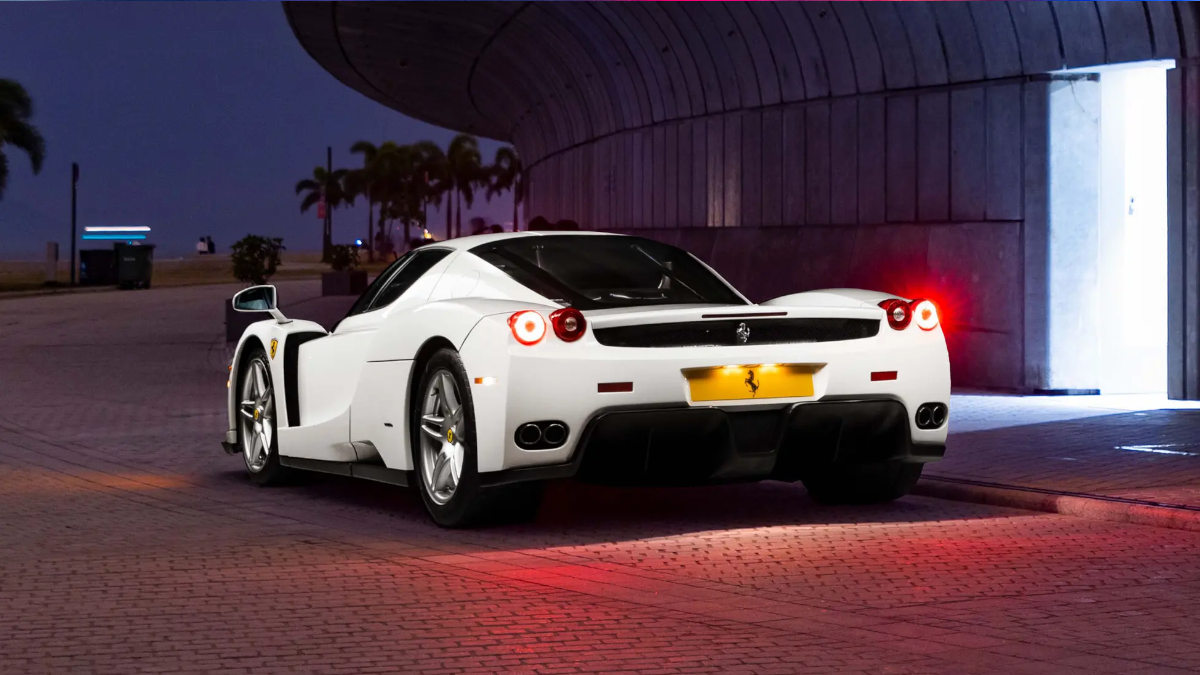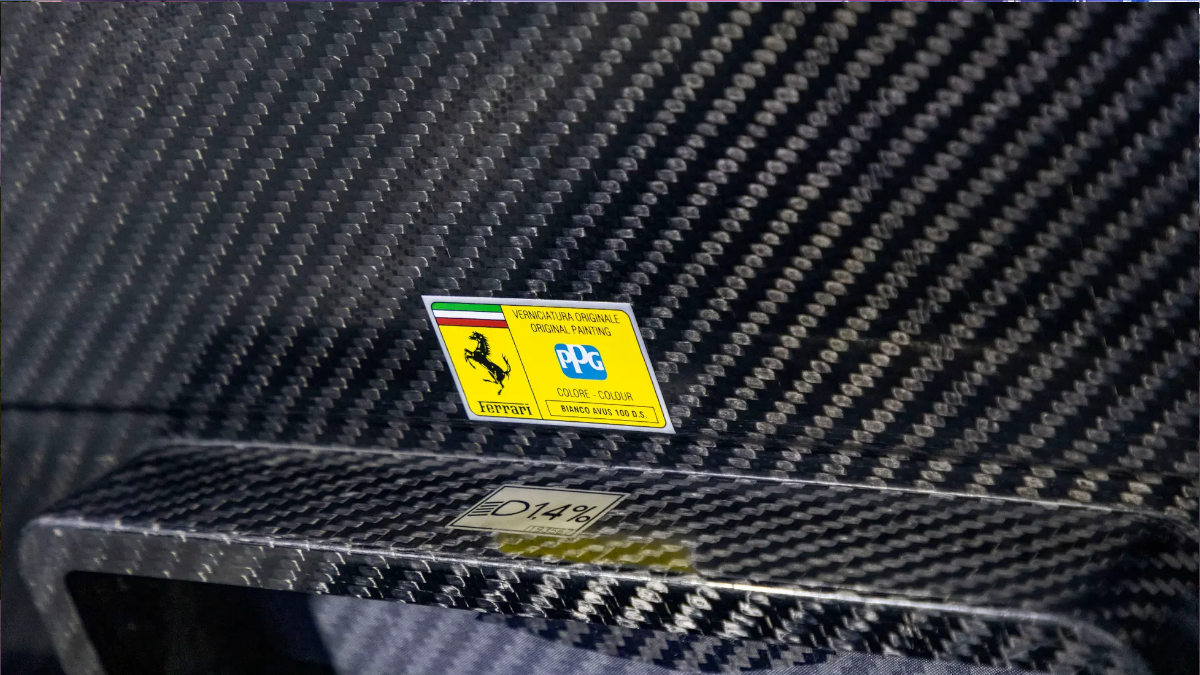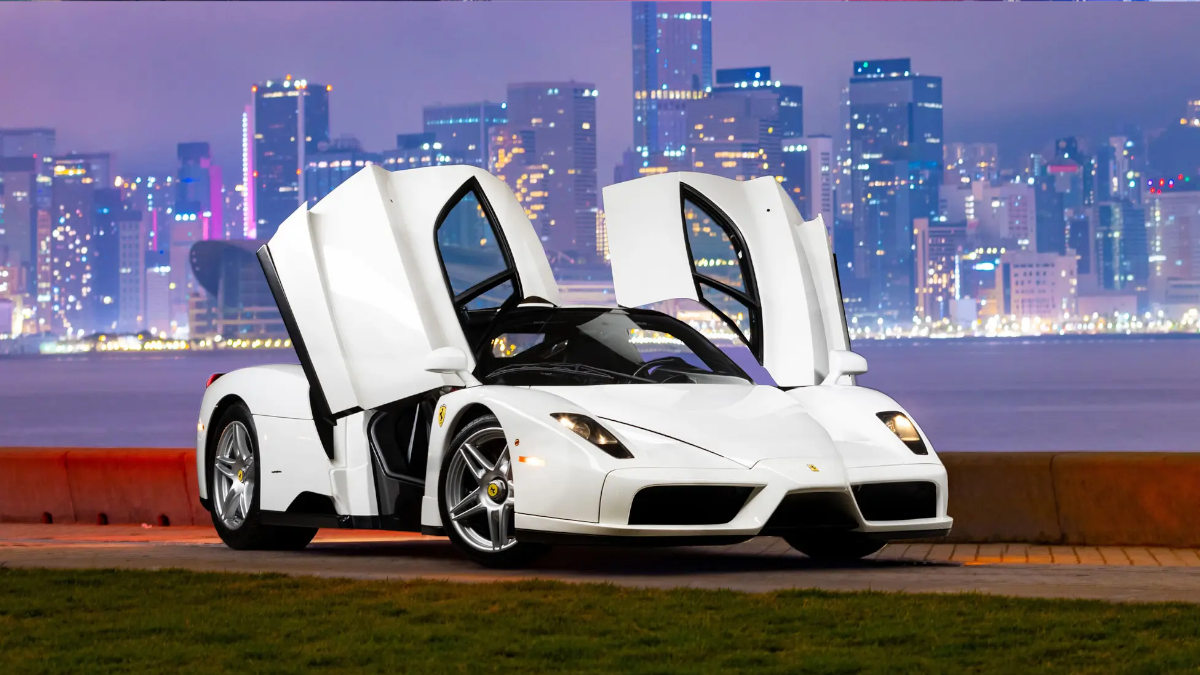 NOTE: This article first appeared on TopGear.com. Minor edits have been made.