1) Morris Traveller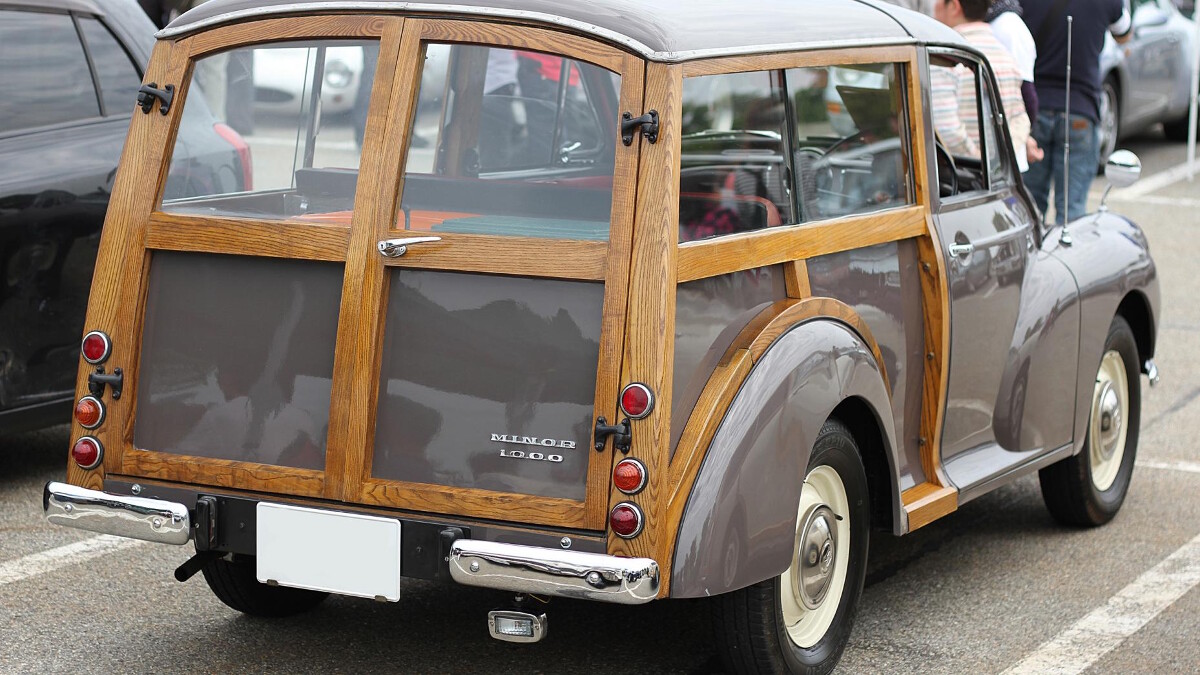 You join us in 1952, and Britain's best-selling car, the Morris Minor, has just sprouted a wagon version. The Morris Traveler! Heady days. The rear bodywork was hung off an ash frame, and instead of painting it like the rest of the car, the wooden structure was varnished in Abingdon, Oxfordshire, before being joined to the half-completed Morris, which was built in a factory in Coventry.
Ah, the British car industry—making life as easy as possible for itself, as usual.
2) Bentley Arnage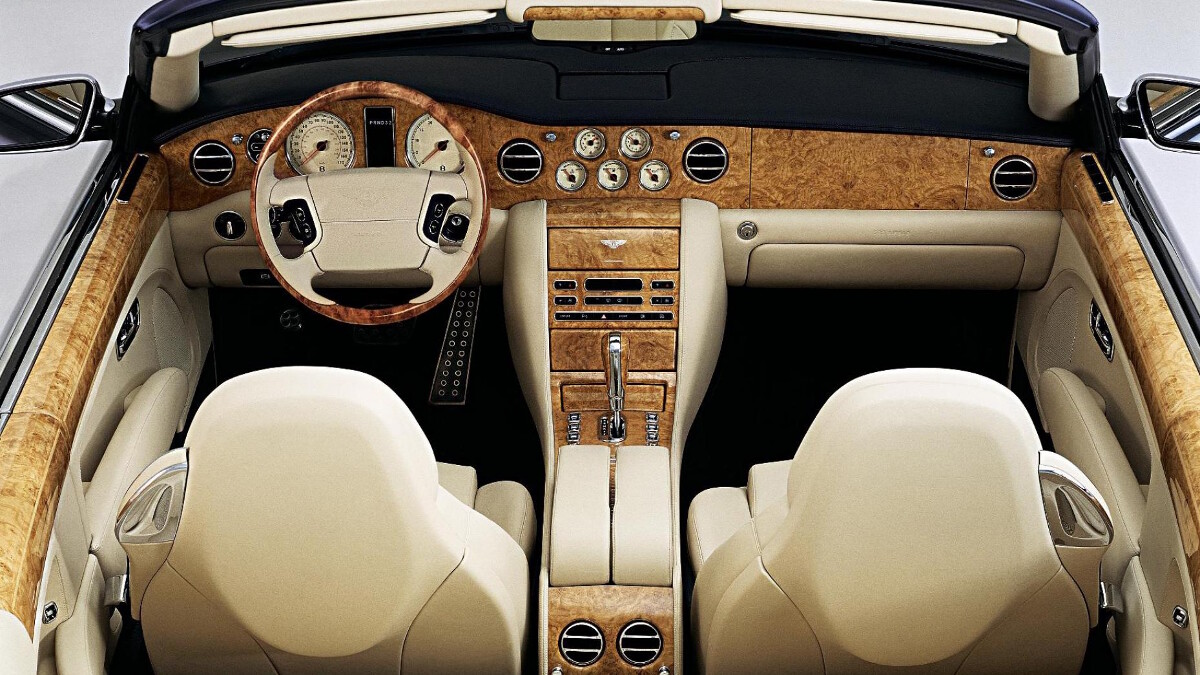 ADVERTISEMENT - CONTINUE READING BELOW ↓
Old-school Bentley, this: no big VW Group screens, but positively a sideboard's worth of deep, dense wood. It looks just as rich and inviting now as it did in the '90s, and it'll still look as good 90 years from now.
3) Volvo S90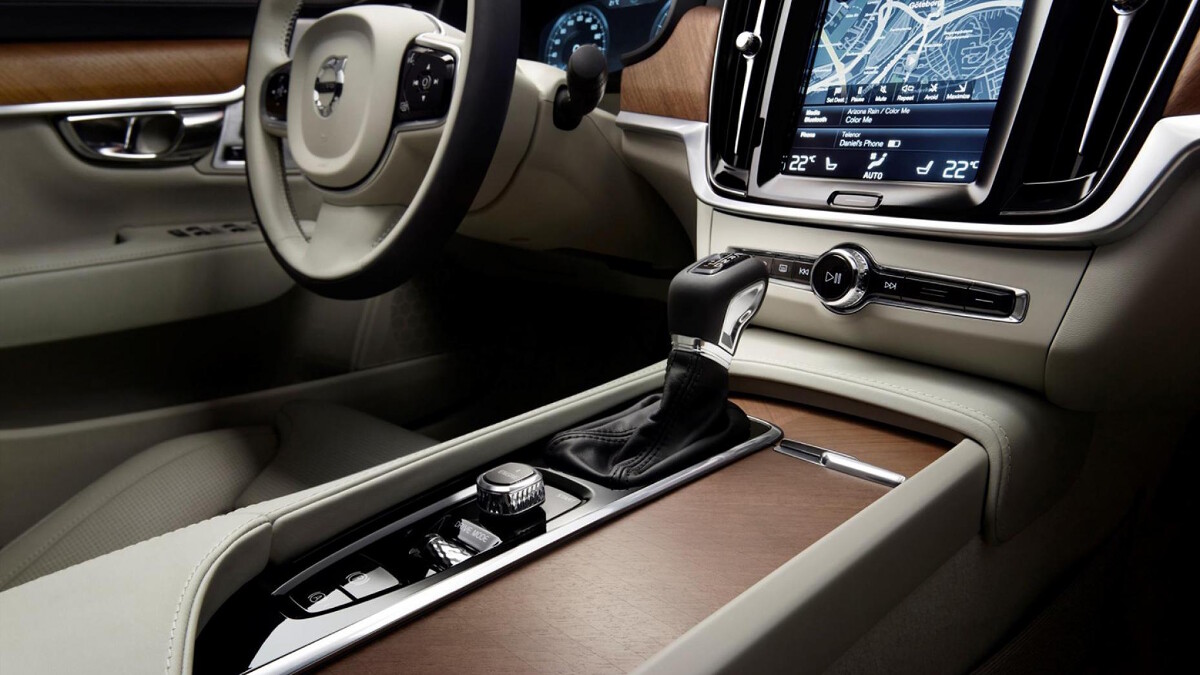 Modern Volvos are bringing wood back into fashion. The subtle pieces of unpolished, natural-looking timber make a modern Volvo a much more welcoming place to be than a piano-black, all-carbon-and-attitude German executive car. 
4) BMW i3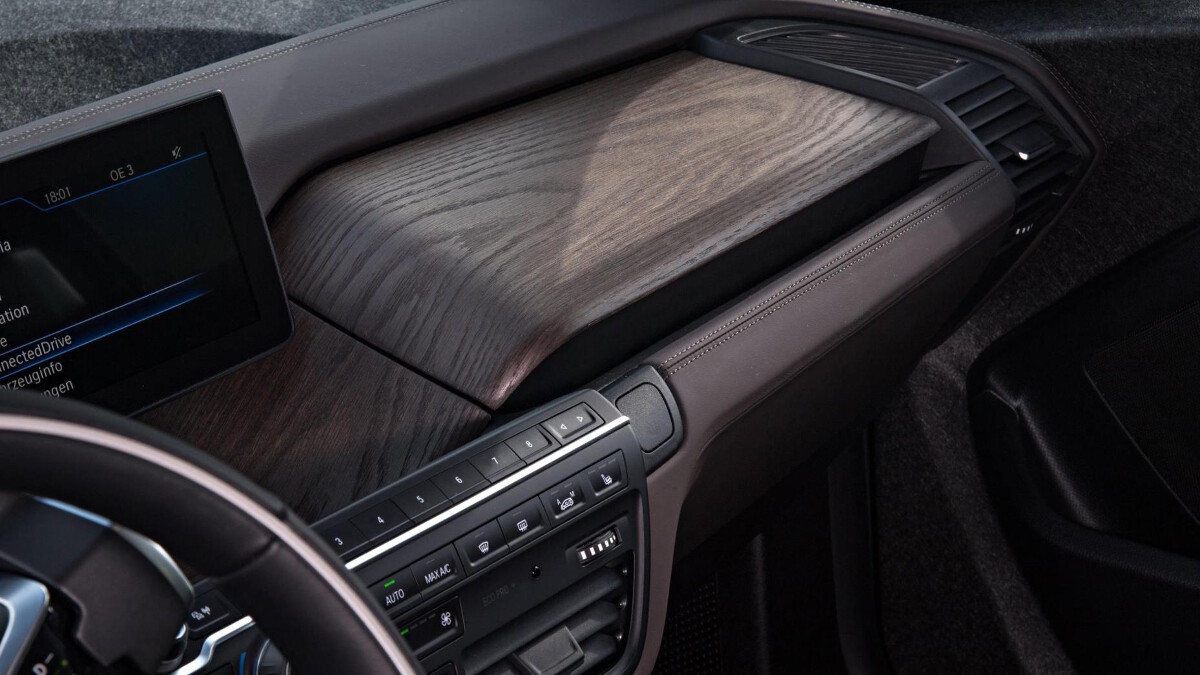 ADVERTISEMENT - CONTINUE READING BELOW ↓
Recommended Videos
Hang on—we take that back. A bit. BMW knows how to use wood at its classiest and most comforting. The great slabs of it that live in the BMW i3 are just one of the many things we love about this brilliantly packaged, fun-to-drive, smartly put-together EV. Pity that it hasn't translated into mega sales and a Tesla-style phenomenon. Should've done a fart mode.
5) The Splinter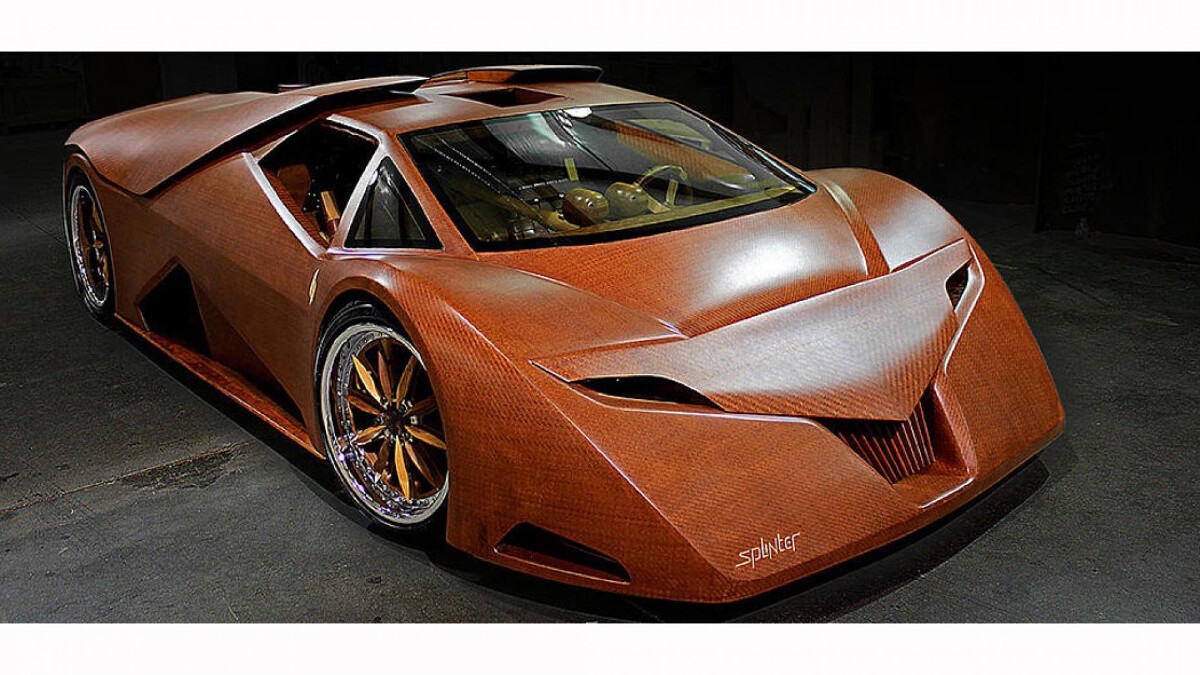 Remember this thing? Revealed back in 2008, the Splinter was the world's first and only wooden supercar. It's the brainchild of Joe Harmon, an industrial designer from North Carolina, who needed an ambitious university project and hit upon the idea of making a high-performance car, powered by a 700hp V8, out of laminated cherrywood skins.
Even the wheel centers are wood—and so is the steering mechanism. It was only ever supposed to be a one-off concept car, but when you realize it only weighed 1,350kg, there's an argument to be made that the Splinter could have run with the likes of a McLaren 720S. Until it got a bit wet. Or hot.
ADVERTISEMENT - CONTINUE READING BELOW ↓
6) Porsche 917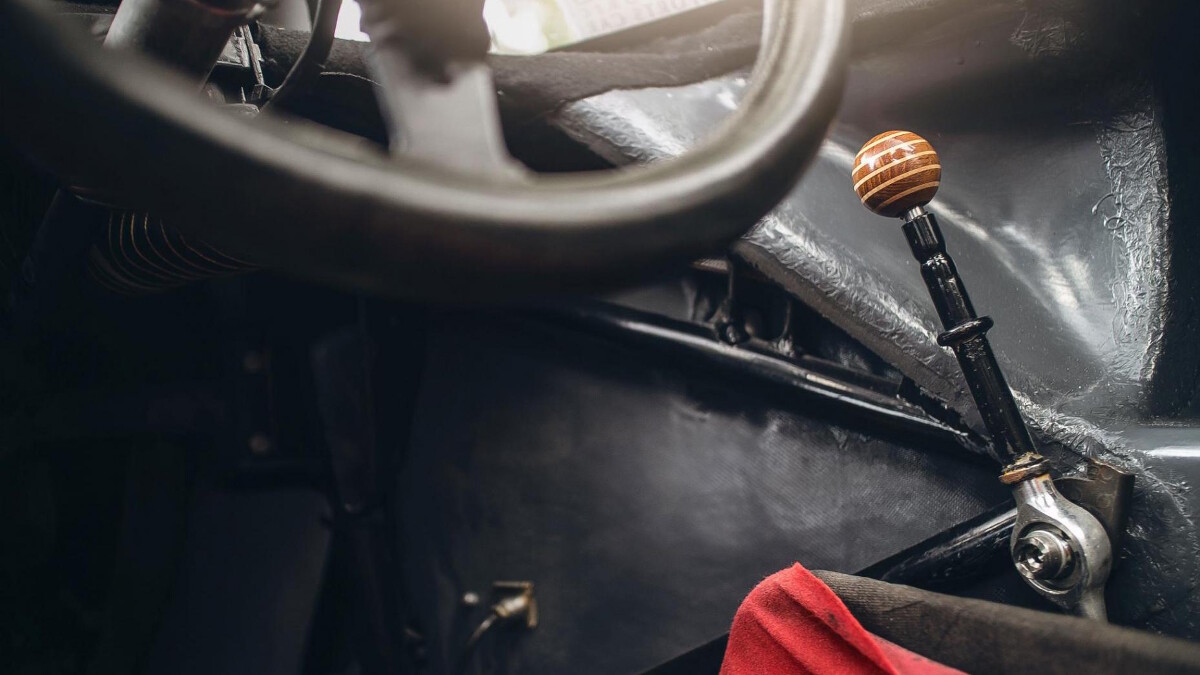 You've heard of this one by now, haven't you? No? Well, open wide and chew on some history. The Porsche 917 racing car used a balsa wood gear knob to save the driver from scorching their hands from gearbox heat soak. Because race car.
7) Porsche Carrera GT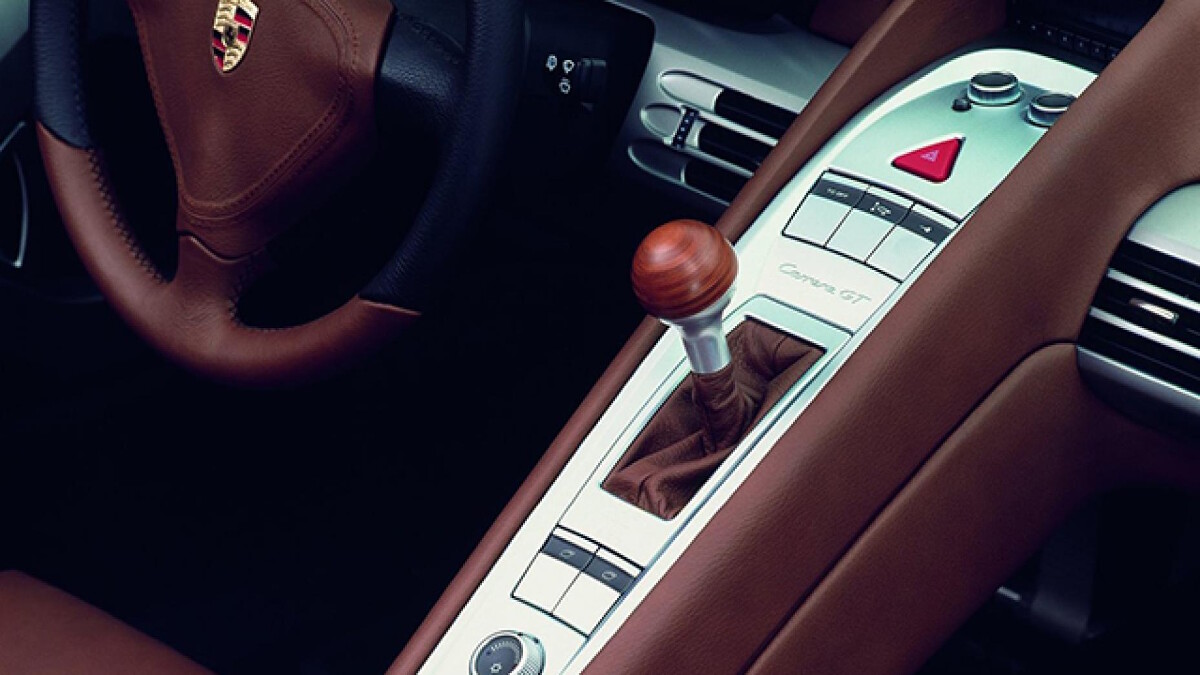 Porsche's supercar for the new millennium had no such issues with branding its H-pattern into the driver's palm, but Porsche decided to revive the idea, using a beech and ash top for the transmission lever that stirred up the sublime 5.7-liter race-derived V10.
8) All the Morgans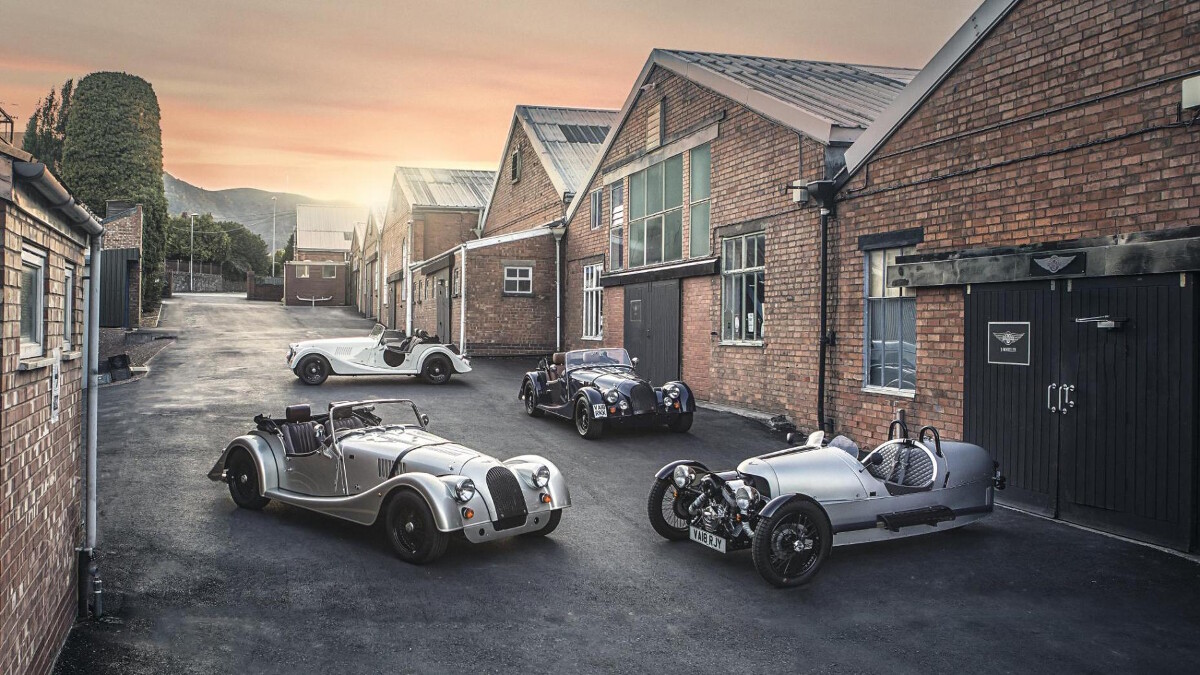 Traditional Morgans have depended on an aluminum skin daintly stretched over an ash wood frame since the year 1543, when Henry VIII had one. Even the latest Plus Six has, atop its aluminum chassis, a frame fashioned from English-grown oak to support its beautiful bodywork. So, when you hear the old adage "they don't make 'em like they used to," try throwing in a Morgan as a counterargument. 
9) Bugatti EB110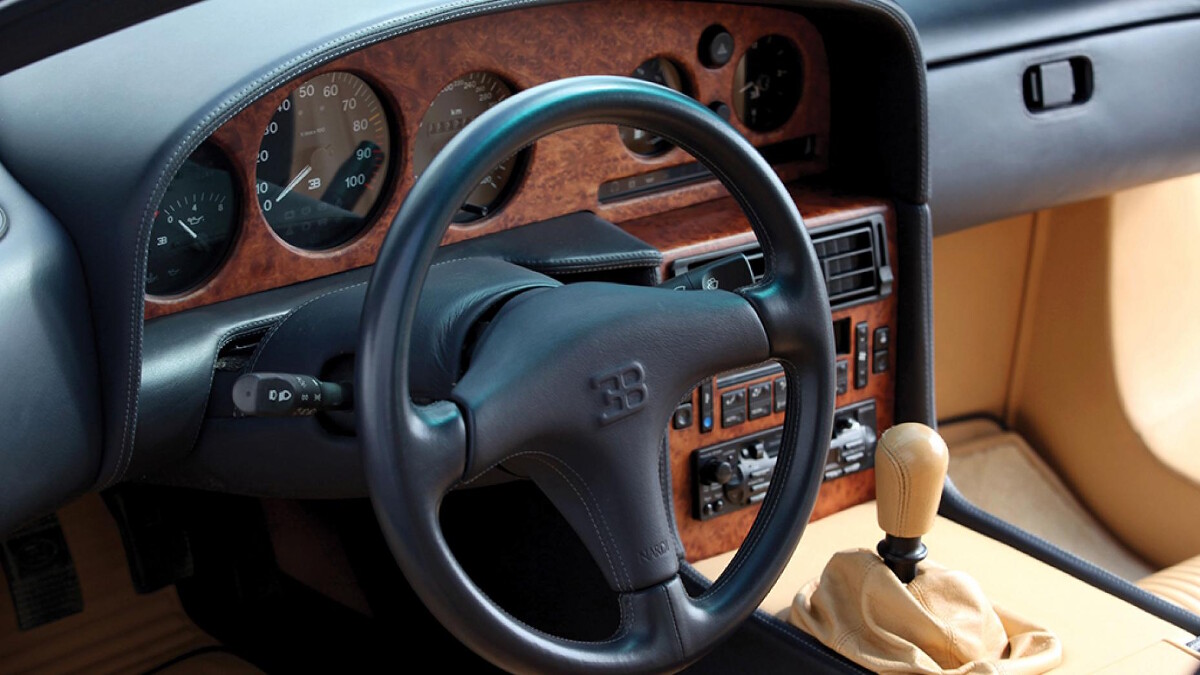 ADVERTISEMENT - CONTINUE READING BELOW ↓
In the '90s, it was acceptable to buy one of the very fastest supercars in the world and specify a wooden dashboard. In the Chiron's age of Instagram likes and individual options galore, perhaps speccing a woodgrain interior in a quad-turbo megacar isn't that outrageous. But the old EB110 is all the more eccentric for having a cabin like this.
NOTE: This article first appeared on TopGear.com. Minor edits have been made.