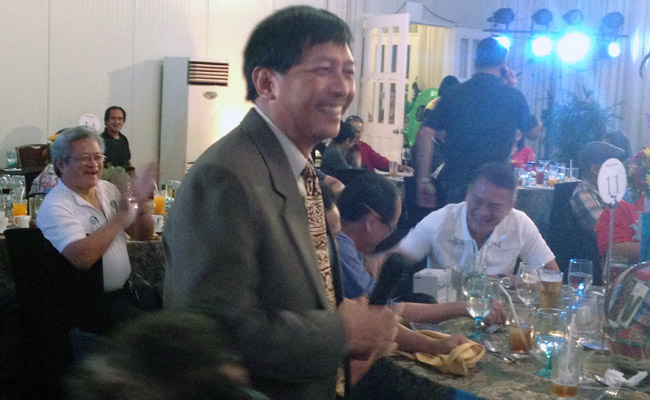 Last night, Isuzu Philippines Corporation held its annual media thanksgiving party at Dusit Thani Hotel in Makati. As usual, it was well-attended and the atmosphere was lighthearted. Everyone came to have a good time, a testament to the good relations the company has with the press.
And as good times in motoring media go, veteran journalist Ron de los Reyes had to tell a joke. With a microphone in hand and his enchantingly deep voice at work, de los Reyes asked his colleagues: "Crosswind ka ba?" ("Are you a Crosswind?") He was, of course, parodying the popular character from Bubble Gang, Boy Pick-Up. And the Crosswind, as you know, is Isuzu's beloved (and long-running) multipurpose vehicle.
When the crowd replied "Bakit?" in unison, de los Reyes said: "Kasi nahihilo ako sa 'yo." ("Because I get dizzy with you.")
The room erupted in laughter--a nervous laughter, to be honest, but laughter all the same. Did he just say that the Crosswind has such a bad ride that its passengers tend to get nauseous?
It was a bit awkward and confusing, considering de los Reyes is close to Isuzu--not to mention the guy is one of the friendliest individuals you will ever meet in the business.
So we asked him later about the joke, and he told us: "That was the wrong punch line. I just forgot the correct one. I should have said, 'Kasi umiikot ako sa 'yo' ('Because I go in circles with you')."
That explains it. Good thing Isuzu's Japanese executives didn't understand the botched punch line.
Anyway, it was a hilarious moment that made the party even more fun.