If you're one of the reasons why Lazada's stock price is going up thanks to your pandemic purchases, this new product might interest you. You already clicked on the story, obviously. And unlike your impulse buy of that fancy new 3-axis gimbal for your DLSR now gathering dust (did you really think you were going to be the next YouTube star?), the updated Dyson V11 Absolute Plus vacuum cleaner is actually useful. 
A tiny bit of good news first. The Dyson V11 is not actually P50,000, it's P49,900. We just shortened it for the story title. If you're wondering if that's a lot to pay for a vacuum, well, it is. But this is a Dyson, not a generic household product, and a lot of tech has gone into it. For one thing, the V11 Absolute Plus is cordless. 
The big news is the replaceable battery. A V11 can run for 60 minutes on battery power alone, but with a replaceable battery you can now vacuum to your heart's content for two hours. (Does anyone do that?)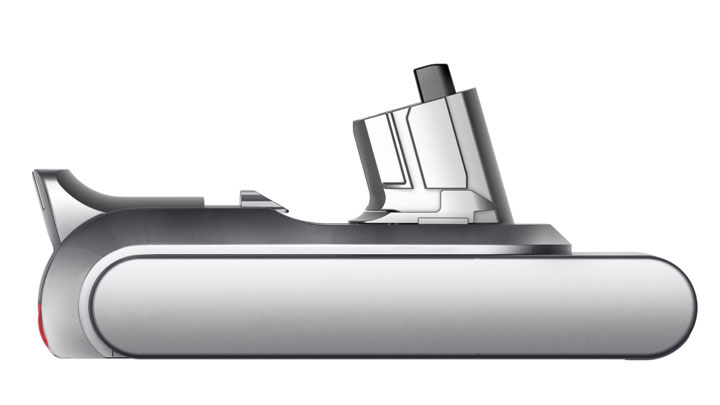 Continue reading below ↓
Recommended Videos
Powering the Dyson V11 Absolute Plus is a Hyperdymium Motor spinning at 125,500rpm, and it is designed to minimize turbulence and noise. It also has a filtration system that captures 99.97% of particles like pollen, bacteria and dust mites. A Dynamic Load Sensor (DLS) detects brush resistance and changes suction power depending on the surface. We still don't know what it will do to the french fries under your car seat. Maybe be more careful when eating in your car? 
An on-board screen shows the selected power mode, remaining runtime, and when to clean the filters. 
"Ten years ago, Dyson disrupted the home cleaning category with our cord-free format, making cleaning easier and more efficient for millions of owners. The launch of the Dyson V11cord-free vacuum disrupted the category once more, introducing DLS technology that made vacuuming intelligent for the first time. But our engineers are never satisfied," says John Churchill, VP of Floorcare at Dyson.

The Dyson V11 Absolute Plus is available today, along with the V11 Fluffy which also comes with a replaceable battery. The latter retails for P42,900.