According to an article on Yahoo! the world's largest online retailer, Amazon.com, is a godsend to car enthusiasts, since auto parts are among the top four types of merchandise that can be wisely purchased from the electronic commerce giant--the other three being diapers, computer accessories and gluten-free foods.
The article said:
Easily searchable by make, model and year, Amazon's Auto Store offers more than 4 million car, truck and other vehicle parts to DIYers, enthusiasts, and professionals. "Many of the products offered by Amazon are fulfilled and shipped by brick-and-mortar automotive parts stores and warehouses," says Richard White, senior vice president of the Automotive Aftermarket Industry Association. "That is how they are able to offer such a vast assortment of product." There are 3,800 parts for the 1968 Pontiac Firebird alone, for example, and nearly 2,000 for a 1990 VW Cabriolet.
Good news for car restorers, then. Now you know where to look the next time you desperately need a hard-to-find car part. Yes, you'll have to pay extra for the shipping, but at least you won't have to brave the chaos of Banawe.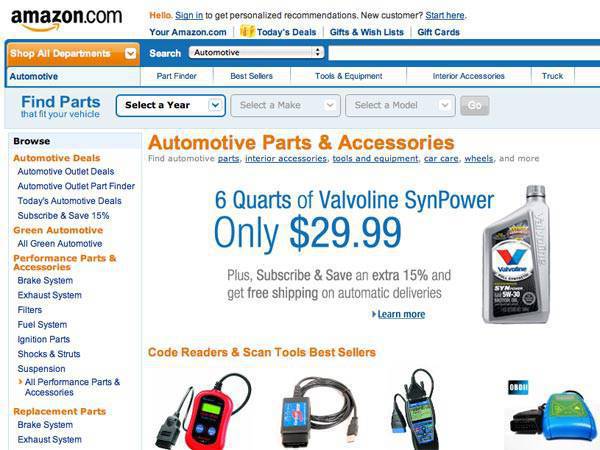 Continue reading below ↓
Recommended Videos